Join or Renew Your Membership
Clean, clear water for drinking, swimming, and fishing; habitat for native brook trout; stable streambanks lush with native trees and shrubs; natural channels and floodplains that hold and absorb stormwater. A healthy Ausable River is essential to our communities.
Take the 20 for '20 Challenge
 Four generous donors have pledged a total of $20,000 to be used as a 1:1 matching challenge to ensure our core programs flourish in 2020. 
Our goal: raise $20K more. Our deadline: January 31, 2020.
It's an audacious goal for such a small organization. Achieving it will build momentum for our mission, energize our communities and partners, create a deeper financial base for our key programs, ensure continuity for our dedicated staff, and help us start 2020 strong. 
Help AsRA rise to the challenge, join or renew today to protect the streams and lakes you love, support AsRA with a contribution, and double your impact!
Membership Levels
Basic Member - $35 – Provide the general support that ensures our day-to-day operations.
Contributing Member - $100 – Keep AsRA's science, stewardship, and survey programs on the river to collect and share information.
Sustaining Member - $350 – Restore significant river reaches, replace culverts, and give us the flexibility to respond to changing circumstances and urgent needs.
Headwaters Council - $1000 – Safeguard the continuity of our programs by helping to secure AsRA's future.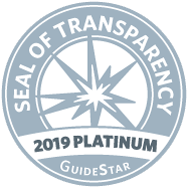 A copy of the latest annual filing for the Ausable River Association, Inc. may be obtained, upon request, from the organization (AsRA, PO Box 8, Wilmington, NY 12997) or from the New York State Office of the Attorney General, Records Access Officer, The Capitol, Albany, NY 12224 (www.charitiesnys.com) or by contacting 212-416-8401. You can obtain a description of the programs and activities that your contribution will support by contacting us at the above address.