Join or Renew Your Membership
The Ausable River connects our communities and, much like the mountains and valleys it helped to create over millennia, defines the places you live, work, play in, and love.
Give back to the river.
Support the organization that protects, monitors, and restores the river in partnership with our river communities: the Ausable River Association. Members keep us connected to what's happening in the watershed, and, in return, we keep you up-to-date on developments that affect the Ausable's health. Join or renew by completing the form below, or by mailing a check payable to Ausable River Association: PO Box 8, Wilmington, NY 12997.
Membership Levels
Basic Member - $35 – Provide the general support that ensures our day-to-day operations.
Contributing Member - $100 – Keep AsRA's science, stewardship, and survey programs on the river to collect and share information.
Sustaining Member - $350 – Restore significant river reaches, replace culverts, and give us the flexibility to respond to changing circumstances and urgent needs.
Headwaters Council - $1000 – Safeguard the continuity of our programs by helping to secure the Ausable River Association's future.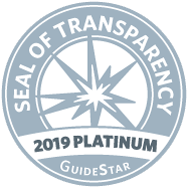 A copy of the latest annual filing for the Ausable River Association, Inc. may be obtained, upon request, from the organization (AsRA, PO Box 8, Wilmington, NY 12997) or from the New York State Office of the Attorney General, Records Access Officer, The Capitol, Albany, NY 12224 (www.charitiesnys.com) or by contacting 212-416-8401. You can obtain a description of the programs and activities that your contribution will support by contacting us at the above address.