Mirror Lake Characteristics & Bathymetry
On May 10th, 2019 the Ausable River Association, with assistance from the Adirondack Watershed Institute, conducted a new bathymetric survey of Mirror Lake. The survey team used a digital sonar to collect bathymetric data of the lake bottom along the perimeter of the lake and along transects spaced 30 meters apart running in an East-West direction. Sidescan and downscan imagery of the lake bottom was also recorded. In total, over 34,000 data points were used to create the map below. General lake characteristics can be found below the map. 
This new map will be used to inform our ongoing work to study and protect Mirror Lake.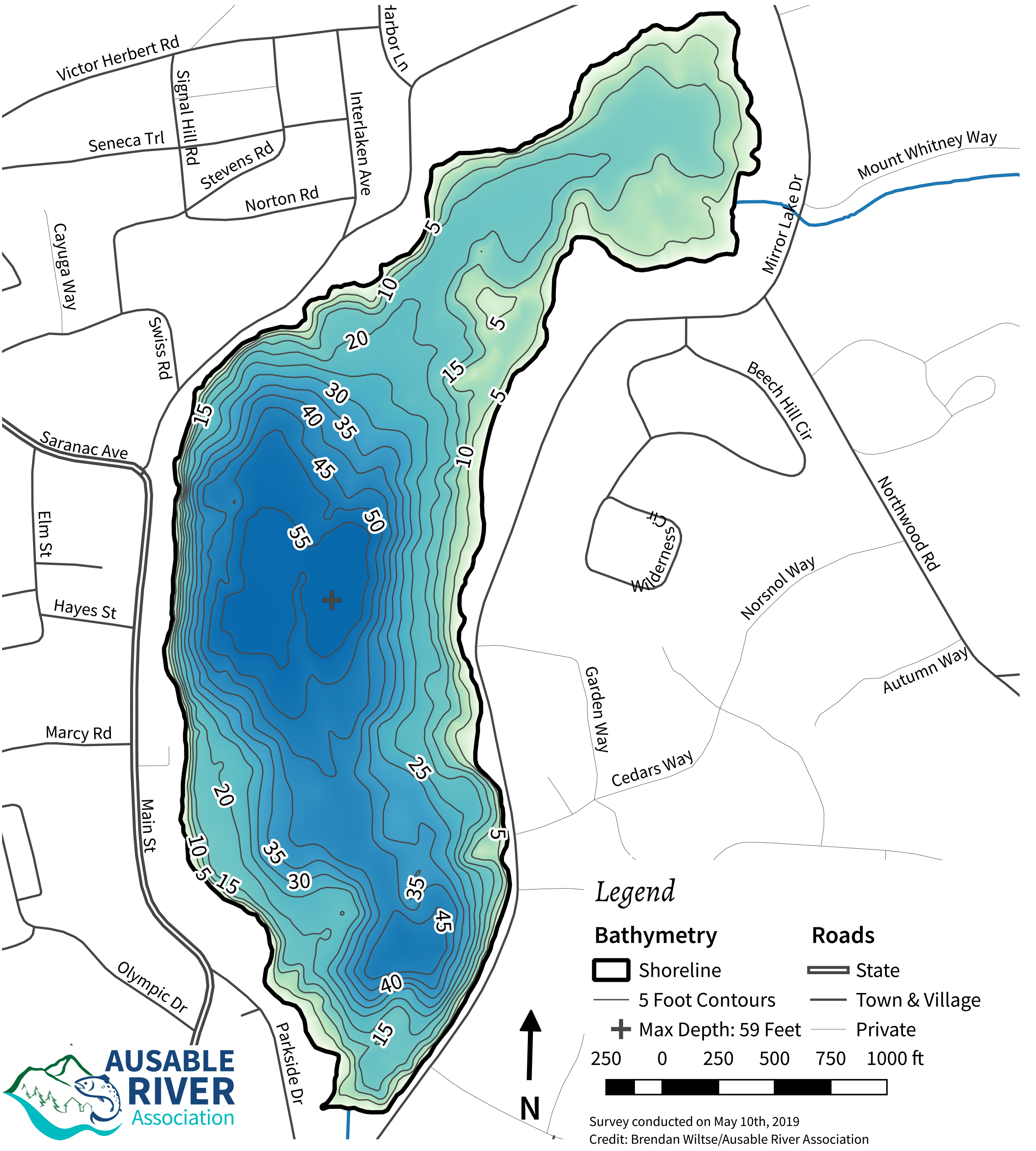 Lake Characteristics
Surface Area: 126 Acres (50.6 ha)
Shoreline Length: 2.58 Miles (4.2 km)
Mean Depth: 25.7 Feet (7.8 m)
Max Depth: 59 Feet (18 m)
Lake Volume: 141,044,015 Cubic Feet (3993921735 L)