Lake Placid is mere minutes from some of the best mountain biking in the northeast. Drive a few miles down the road and you'll arrive in Wilmington, the mountain bike capital of the Adirondacks. Thanks largely to the work of Barkeater Trails Alliance (BETA) and their network, these two communities will deliver an Adirondack mountain biking experience second to none. Want to know where to ride? Here are our picks for the best mountain biking near Lake Placid and Wilmington, NY!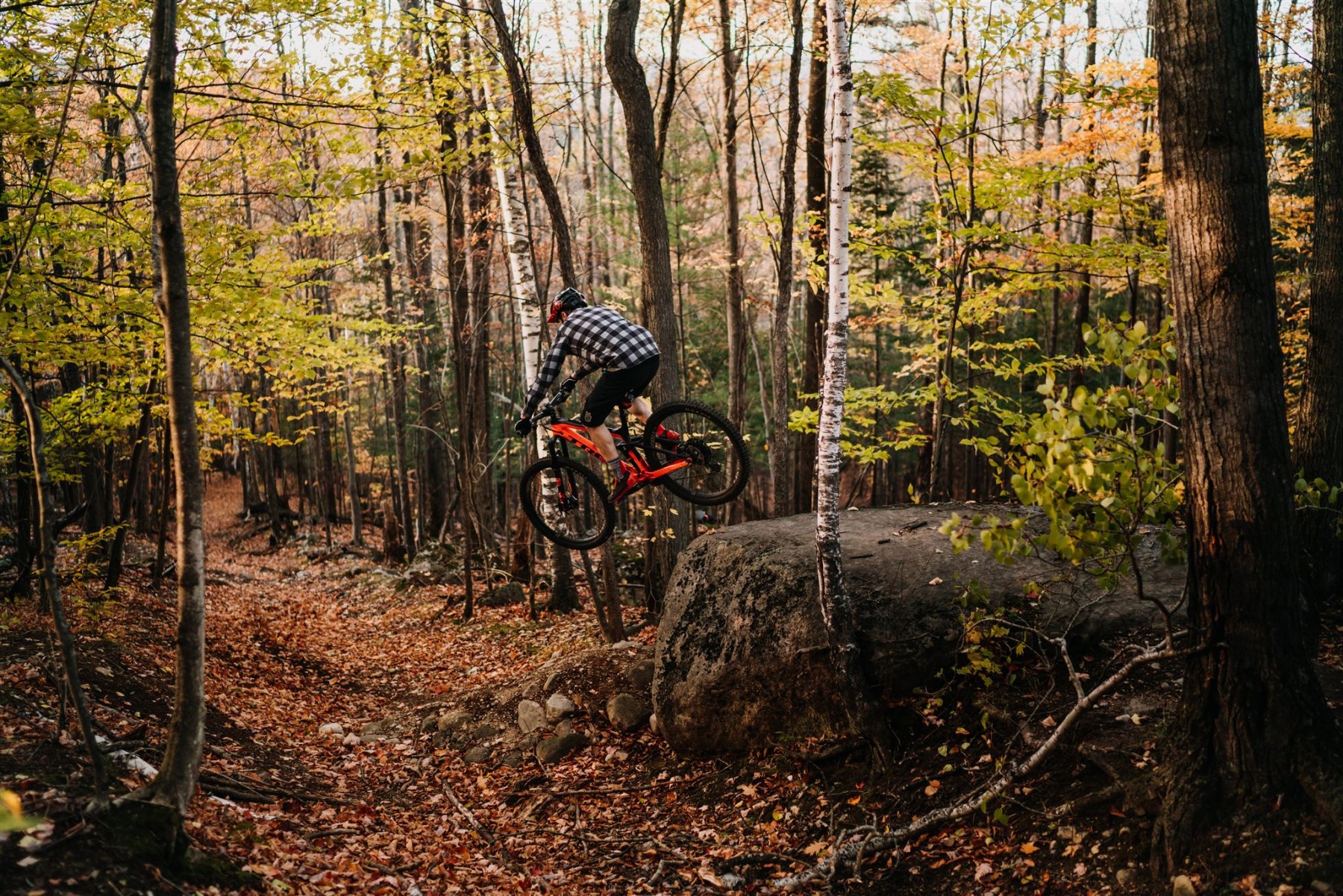 The Wilmington and Lake Placid region have mountain bike trails for beginners and experts alike. Photo credit: Jamie McGiver.
Lussi & Loggers Trails
These networks feature some of the highest concentration of single track in the region and offer the easiest access from Lake Placid. The Lussi trails are on private land and are open to the public thanks to the generosity of the landowner, so please stay on marked trails and do not ride on or through the golf course. These trails are tightly packed into a small area and offer a good bang for your buck. Some trails are technical, and others are nearly flat with very little climbing. The Loggers trails are on state land and sport the original single-track trails built in Lake Placid. These trails also boast some of the most technical, physically demanding single-track in the network.
Getting there: There are access points on Route 86 at the Lake Placid Driving Range, a dirt pull-off further down the road, and a dirt pull-off near Big Cherrypatch Pond. There is also an access point at a parking area near the steel deck bridge on River Road, just off Route 73.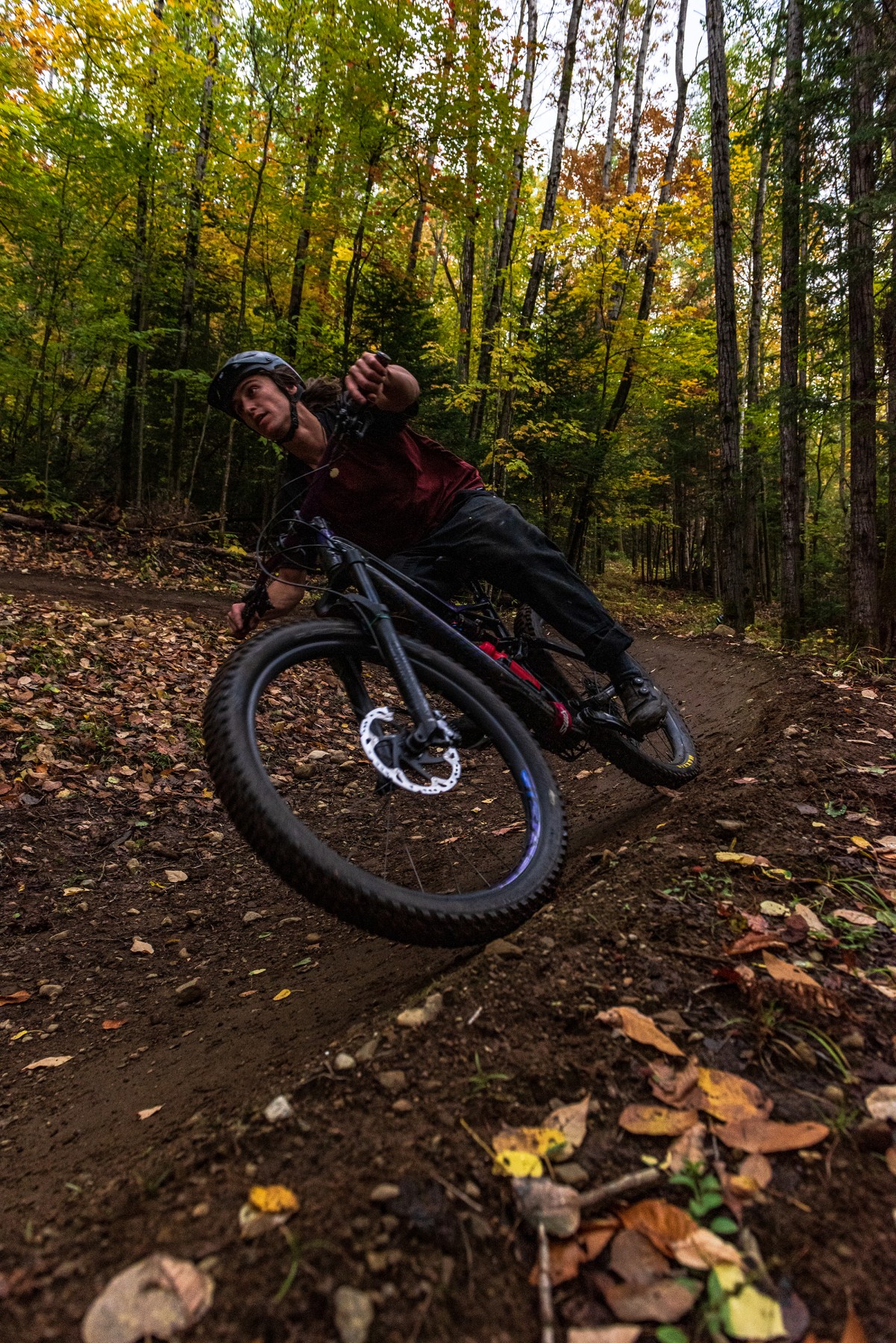 Flow trails typically contain features like rolling terrain, banked turns, a variety of jumps, and consistent riding surfaces. Photo credit: Patrick Bly Photography.
Craig Wood Trails
This network is made up of over 4.5 miles of machine-built trails that many consider the highest-quality riding in the Adirondacks. And the trail improvements continue annually. A new, 1-mile intermediate loop is under development, with plans to open this summer. This new loop, plus a meticulously built flow trail and many more single-track options, make Craig Wood a must-visit for intermediate and advanced riders alike. This network is on Town of North Elba land and surrounds a golf course, so make sure to follow the signs and do not ride on or through the golf course.
Getting there: The main access point is at the Craig Wood trailhead and parking area, about a 5-minute drive from Main Street Lake Placid. A secondary access point is on Bird Song Lane, though parking is not available here.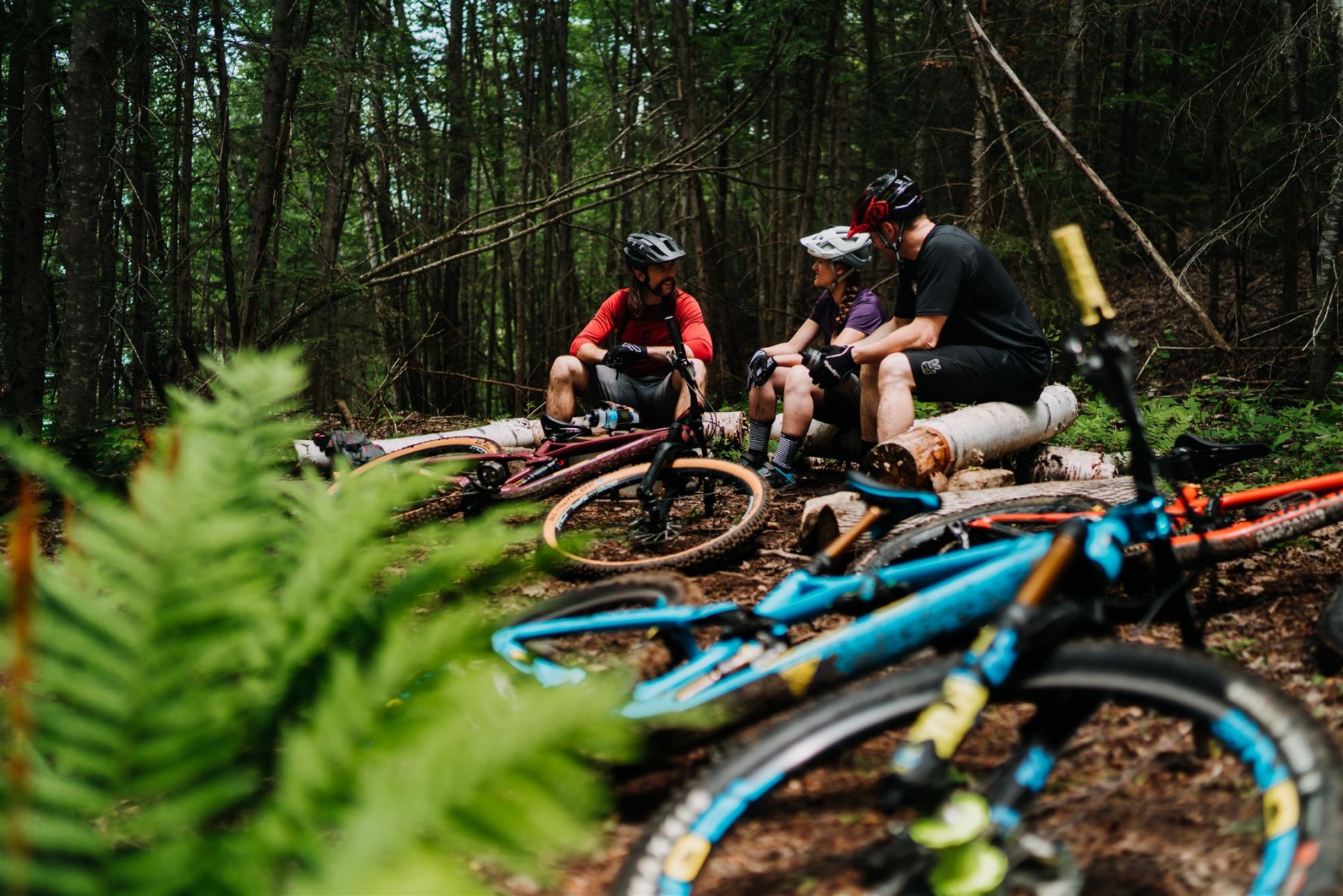 The social aspect of mountain biking can be one of the most appealing aspects of the sport. Photo credit: Jamie McGiver.
Henry's Woods
Owned by the Uihlein Foundation and open to the public, the trails at Henry's Woods are one of the most ideal multi-use systems in the area. This 3.9-mile network is a great place for visitors who want to give local mountain biking a try, or new mountain bikers who want a taste of climbing and off-road adventures before they venture onto other trails in the area. Be sure to check out the main loop and Plateau trails if you want some mellow riding and multiple scenic views.
Getting there: The access point is a parking area on Bear Cub Road, about 5-minutes outside of Main Street Lake Placid.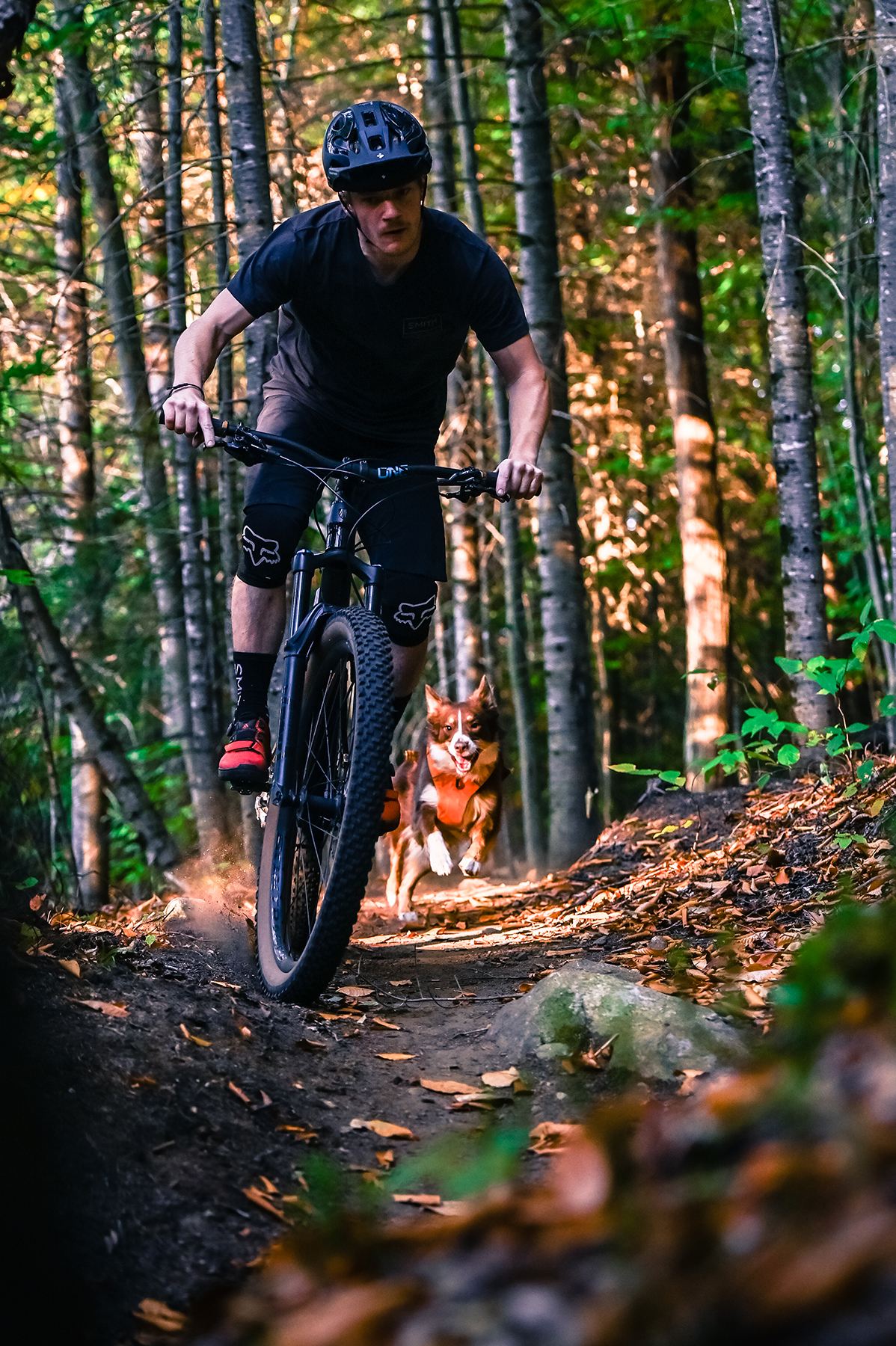 Who wouldn't want to bring their energetic pup along for the ride? Photo credit: Nick Zachara Studio.  
---
 Support our Porta-John program that places facilities at several of these trailheads; you can help keep our rivers and lakes clean. Give with confidence today!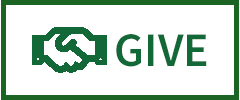 ---
Flume Trails
If you want to ride on the original network of trails that established Wilmington as the mountain biking capital of the Adirondacks, the Flume Trails are waiting for you. For a relaxing cruise, stick to the lower trails for smooth riding and gentle ups and downs. If you're ready for a challenge, bike to the upper trails where the terrain is more technical. No matter what you choose, the Flume Trails contain the greatest milage of any local systems, and also allow you to connect to Marble Mountain, Poor Man's Downhill (via the new Gulo Gulo and Bear Claw trails), and even the mountain bike network on Whiteface Mountain.
Getting there: The access point for these trails is a parking area on Route 86, just before or after our business partner The Hungry Trout Resort, depending on which direction you're driving. Please pay attention to no parking signs along the road, and if the parking area is full, find a different place to bike.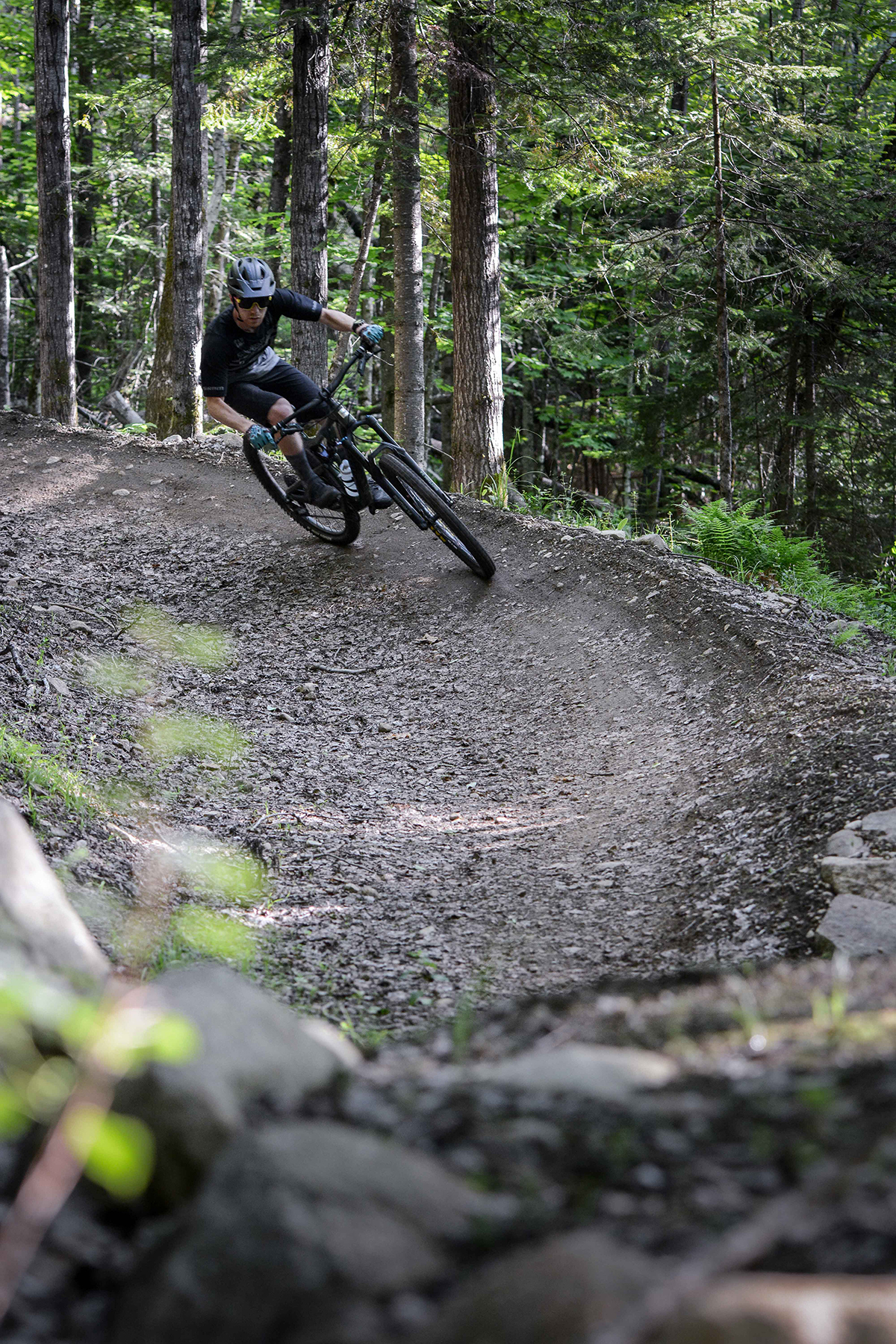 Trail-specific excavators and other equipment can be used to sculpt ideal machine-built trails. Photo credit: Nick Zachara Studio.
Poor Man's Downhill
Ready for a wild ride? Poor Man's Downhill will deliver maximum thrills. This gnarly 3-mile single track trail descends just over 1,300 vertical feet from the Whiteface Memorial Highway to the hamlet below. Originally designed as a snowmobile trail, Poor Man's Downhill has become a staple of high-quality downhill riding in the region. For multiple laps, use two vehicles for a bike shuttle and save yourself the long climb back up the Whiteface Memorial Highway. Please be respectful of the last 3/4 mile of trail and the parking area as both are on private land.
Getting there: The access point for this trail is a parking area on the Whiteface Memorial Highway at the top of the trail, and a parking area on Route 86 at the bottom of the trail.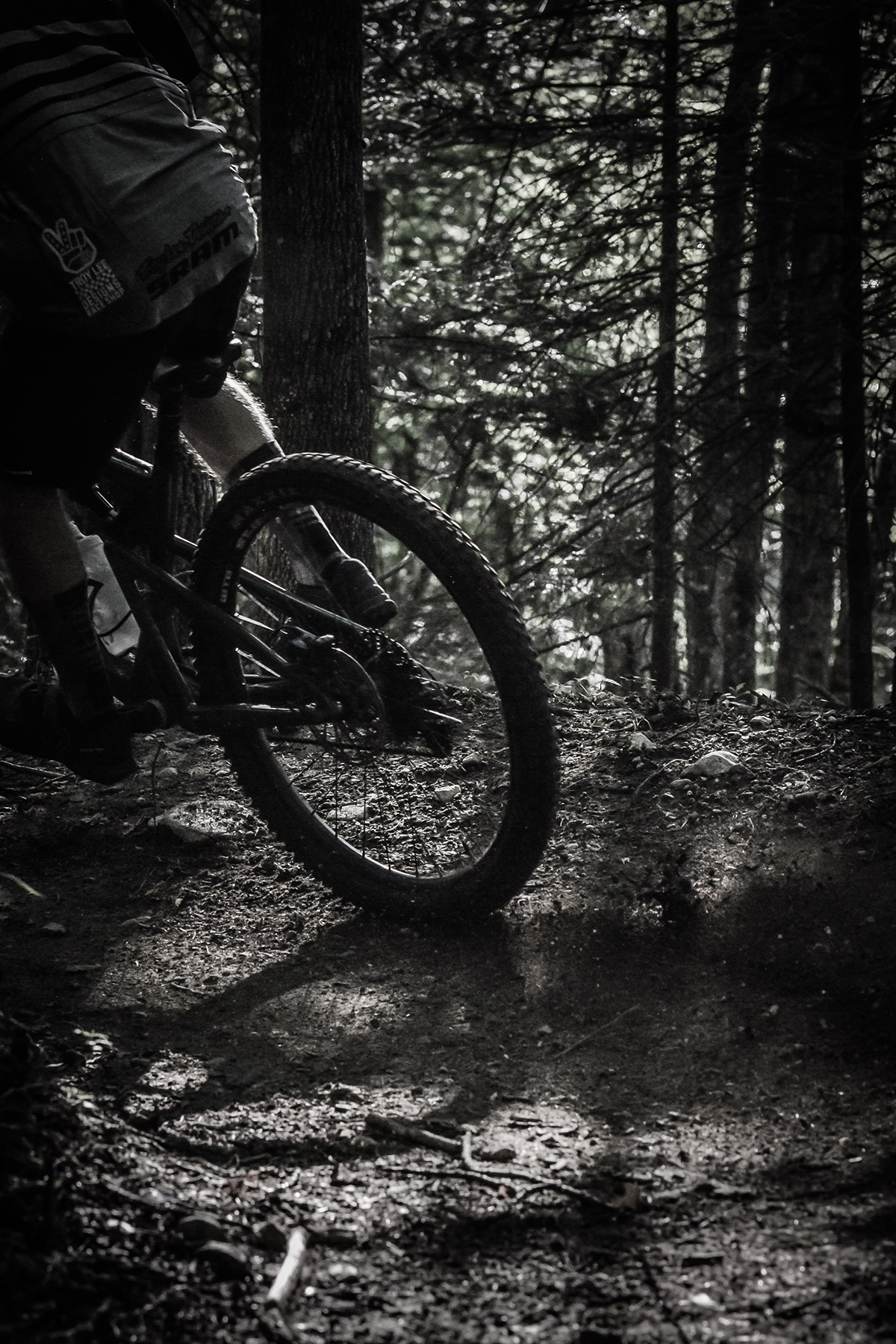 Different types of mountain bikes are designed for specific terrain and riding styles. Photo credit: Nick Zachara Studio.
Hardy Road Trails
Also called the Beaver Brook Trails, this network has the distinction of being the first mountain-bike specific trail systems in the Adirondacks. Its 7 miles of trails have terrain for beginners and experts alike. If you're ready to earn some amazing views, check out All In and prepare yourself for a stunning vista of Whiteface Mountain across the Ausable Valley. To enhance your riding experience, park at the Wilmington Bike Park in town (an excellent place to practice your skills) and ride down the Three Sister Trail through the Three Sisters Community Preserve all the way to Hardy Road. Turn right, bike down the road, and you'll arrive at the Hardy Road Trails already warmed up! When you're all worn out, take a minute or two and ride into town for some of the best après-biking food joints around.
Getting there: The access point for these trails is a parking area on Hardy Road, though parking at the Wilmington Bike Park is encouraged. Be aware that there are two parking areas on Hardy Road, one right on the road and a newer parking area loop to the left on the same side of the road.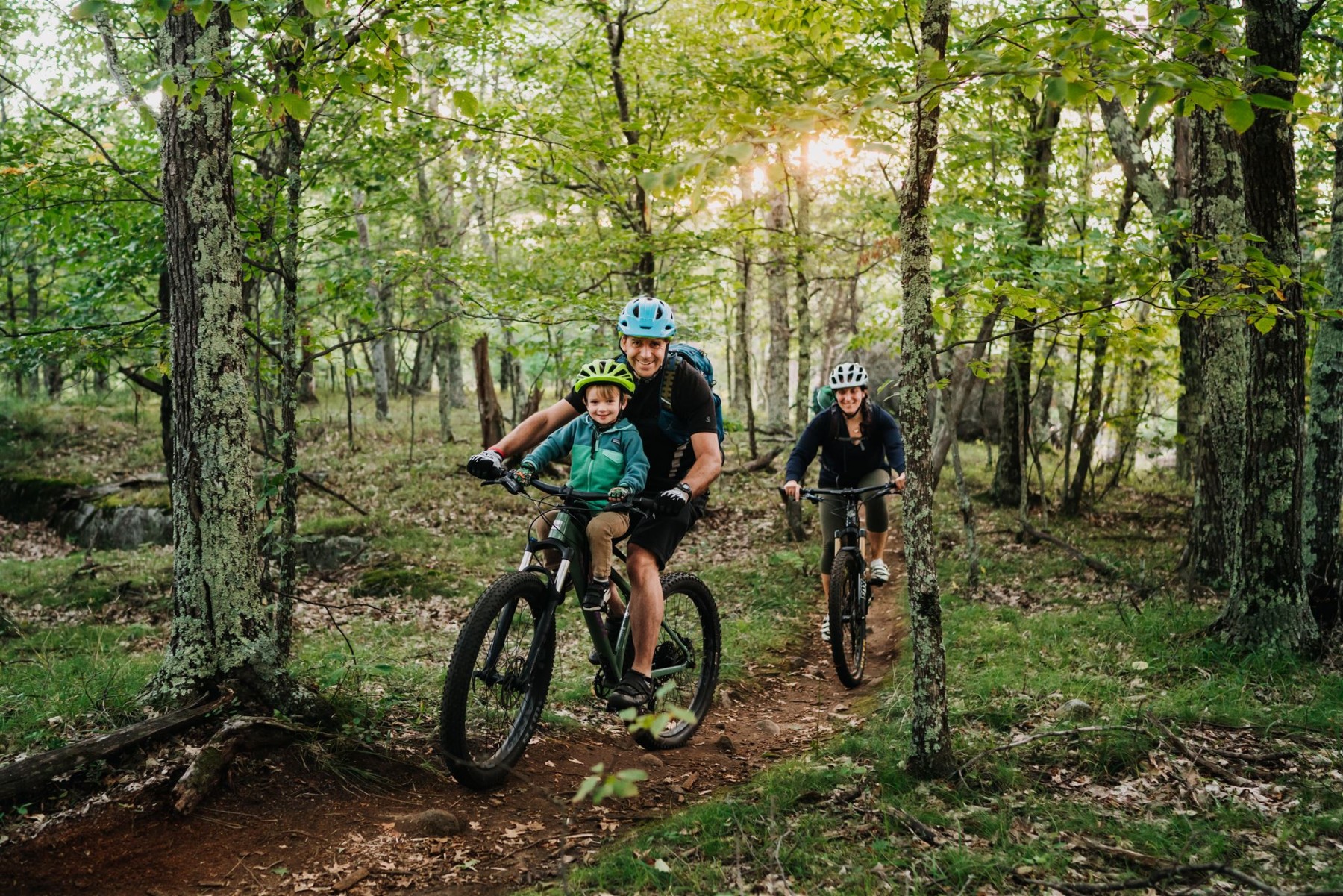 Mountain biking can be a family-friendly activity as well, so get them started young! Photo credit: Jamie McGiver.
Stay Safe and Ride Responsibly
Before attempting to ride any of these mountain bike trails, check trail conditions on Trailforks to make sure the network is open. Riding on wet, muddy trails in the spring or after a big rain event will damage them and create unnecessary work for volunteer trail maintainers. Reference the Barkeater Trails Alliance (BETA) website for additional trail information. Be sure to prepare for your ride with adequate clothing and gear, including enough snacks and water. If you're biking close to dark, bring a headlamp in case your trip takes longer than planned or you need to do an unexpected repair. Always carry a map with you. Trailforks has the most up to date maps available. For a traditional map, BETA's Mountain Bike Trail Map (currently in the revision process) is a great option you can purchase at several outdoor stores and visitor centers in Lake Placid and Wilmington.
While you're riding, practice proper mountain biking etiquette: ride in control, share the trail, and respect wildlife. Please note that overnight parking is not permitted at most of the above access points, and strongly discouraged at the rest. If you don't own a mountain bike, you can rent one for a reasonable rate at one of the bike shops in Saranac Lake and Lake Placid, including our business partner High Peaks Cyclery. Lastly, consider supporting our Porta-John program that, in partnership with BETA, places facilities at several of the parking areas listed above. Click here to donate toward this program; you can help us keep the Ausable River clean and healthy. Happy riding!
---
Story written by Tyler Merriam, Donor Outreach Manager. Top photo credit: Nick Zachara Studio. Sign-up for our e-newsletter to get weekly updates on the latest stories from the Ausable River Association.