Science on the impacts of road salt on our waters is clear. Salt that is used as a deicing agent in winter maintenance moves into our waterways and threatens natural ecological processes. Mirror Lake, the centerpiece of the village of Lake Placid in the Adirondacks, is one example. Elevated chloride levels from road salt in the bottom waters of the lake has disrupted spring lake turnover, an essential process for distributing oxygen, multiple times in the past five years. Other lakes tested in the Ausable River watershed have chloride concentrations much higher than natural background levels.
To address the challenges posed by chloride and sodium from road salt moving into our lakes, the Ausable River Association and our partners, launched the Salt Use Reduction Initiative (SURI). The goal of SURI is to understand the impacts of salt, and to find ways to reduce salt usage and reduce the amount of salt entering the Ausable River.
Around Mirror Lake, multiple aspects of SURI are well underway. AsRA and the Adirondack Watershed Institute are monitoring the lake's water chemistry year-round. The Town of North Elba and the Village of Lake Placid highway departments are tracking their salt use with high tech equipment on their plow trucks. To assist with the goals of this initiative, AsRA brought leaders in the salt use reduction industry, WIT advisors and Viaesys, to work with the Town and Village highway departments on road salt tracking. Below is a map of Mirror Lake, showing the path of one truck and recording its sand/salt output in a recent snow event. Combined with data from New York State, we'll soon have an accurate picture of how much salt these agencies use on roadways and sidewalks. But what about all those private walks, driveways, and parking lots?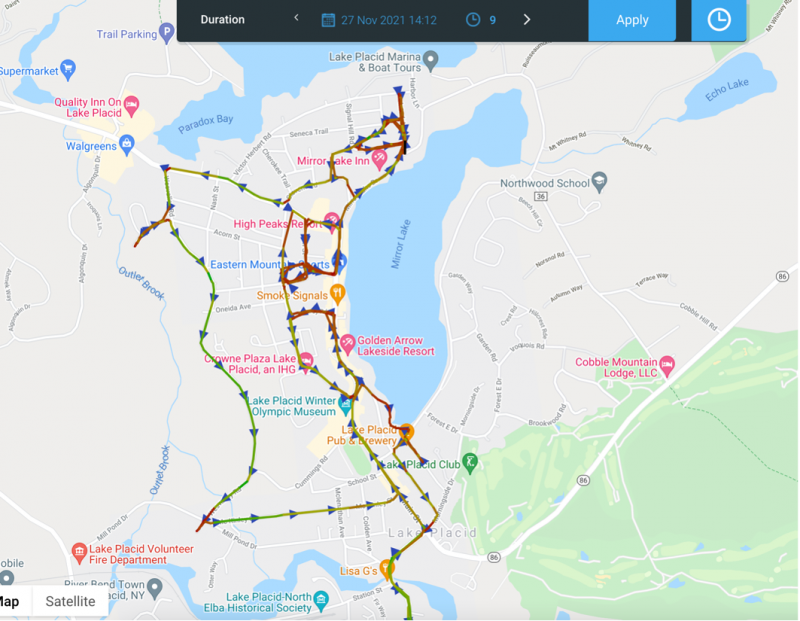 The Village of Lake Placid and the Town of North Elba are on board with tracking salt and sand use in Lake Placid. Map courtesy of Viaesys.

SURI was initially funded by the Lake Champlain Basin Program (LCBP) with supporting funds from the Village, Town, and the Mirror Lake Watershed Association. This winter, LCBP funding is helping AsRA work with businesses, residents, and private contractors to determine the amount of salt they use. If you live in Lake Placid, you will be receiving a salt survey that will help AsRA and our partners determine the amount of chloride and sodium that is entering Mirror Lake and the Chubb River from residents and businesses. For the survey, please keep your deicing purchase reciepts. Please be on the lookout for the survey when we release it in March. It's critical information that will help us work together to restore Mirror Lake.
---
 Support our water quality work for clean water and healthy streams. Give with confidence today!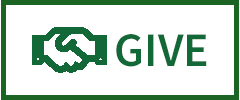 ---
Regardless of where you live, you can make a difference by reducing your salt use. Below are some methods that you can use to help reduce the amount of salt that ends up in our lakes and streams.
First, improve how you measure salt. Use no more than 2.5 pounds for 500 square feet. Second, apply salt evenly and consistently. And to help the deicing agents work better- apply salt or brine (a commercially available liquid mixture of salt and water) before snow and ice accumulate. Third, know your site. Keep salt away from storm drains and drainage ditches. In most cases, storm drains lead directly to streams or lakes.
Even better, try a no salt approach. Shovel and sweep often. Shovel before you walk on it and before more than 2 inches of accumulation. These tips can help reduce salt use on your driveways, walkways, and sidewalks, which can reduce the amount of salt that ends up in our waters. Guided by rigorous field science, we all can work together to keep winter travel safe while protecting our waterways.
---
 Story by Leanna Thalmann, Water Quality Associate. Top photo: Light Snow on Mirror Lake.
Sign-up for our e-newsletter to get weekly updates on the latest stories from the Ausable River Association.