One of the best ways to enjoy Adirondack winter months is cross-country (nordic) skiing. Even with a small amount of snow, you can take advantage of the exercise benefits and pure fun of gliding across perfectly formed ski tracks. One of the biggest challenges of nordic skiing near Lake Placid is deciding where to go. Wonder no more! Here are our picks for the best cross-country skiing in the Lake Placid area.
---
Support our work to promote responsible, low-impact recreational opportunities protective of Ausable waterways and adjacent lands. Give with confidence today!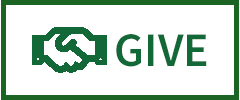 ---
Henry's Woods & Heaven Hill Trails
These two networks of trails, owned by the Uihlein Foundation, are free for public enjoyment. Boasting a collective 9.3 miles of trail between the two of them, these trail networks are only a few minutes' drive from Main Street Lake Placid. Located on the same road, you can easily ski both areas in a single morning or afternoon. Each trail system features easy trails for those looking to take it easy, and more challenging trails for those thrill-seekers in the group.
Getting there: From Main Street Lake Placid, several roads will bring you south to Old Military Road. From there, turn onto Bear Cub Road and follow it approximately 500 feet to the parking area on your right for Henry's Woods, or continue 2.2 miles down the road to the Heaven Hill Trails.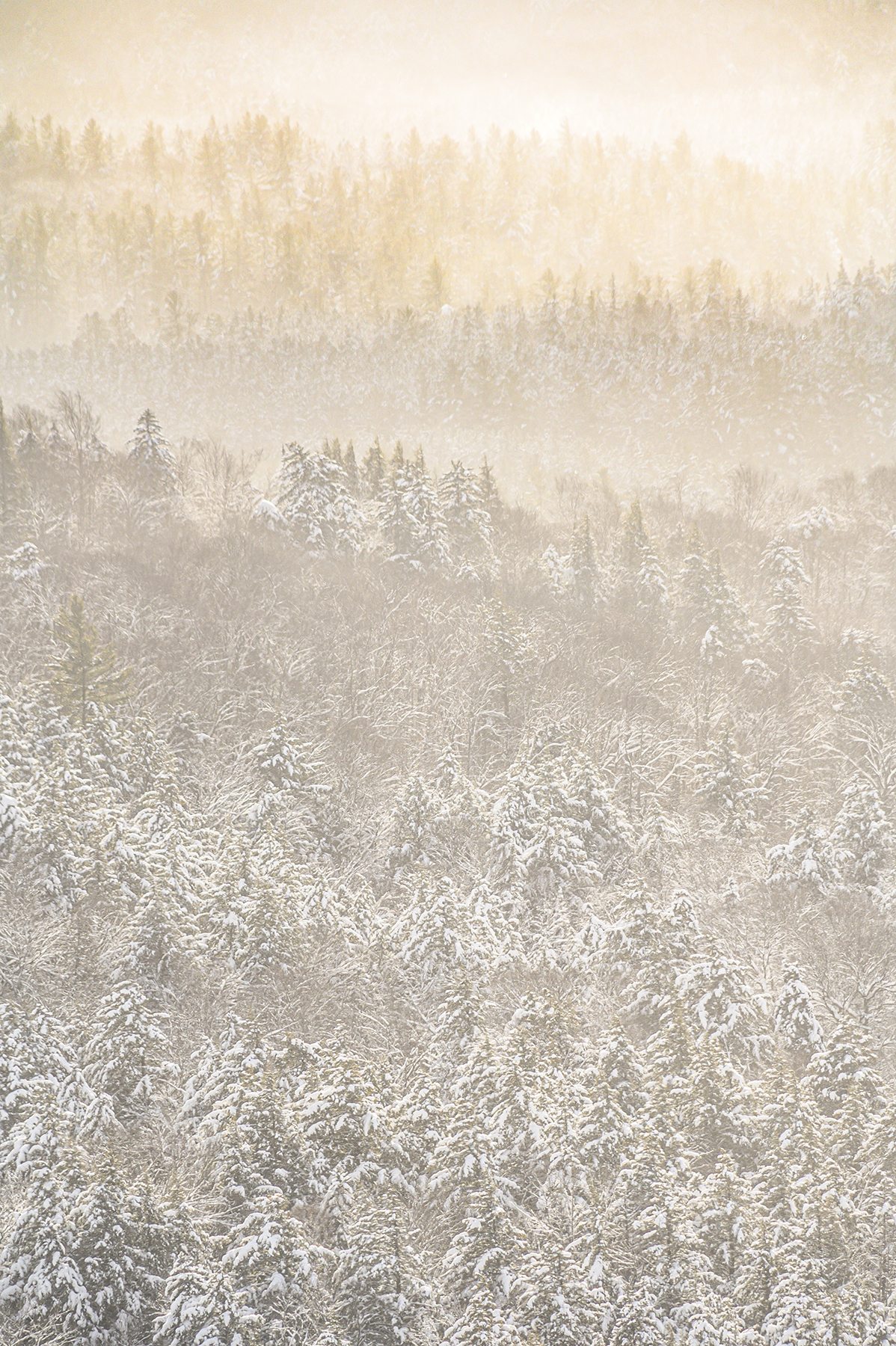 Lake Placid Club
If beautiful views and mellow terrain are your idea of a good time, the Lake Placid Club trails are for you. 7.4 miles of trails, plus wide-open spaces across the golf course, will certainly give you your fill of family-friendly skiing. These trails are on private land, but mostly free and open to the public at no cost. For a memorable experience, try skiing these trails at dawn or dusk and take in the spectacular winter sunrises and sunsets that often grace Lake Placid.
Getting there: There are a few ways to access these trails, but in the winter the Lake Placid Club driving range is typically the best option. From Main Street (at the intersection of NY Route 73 and NY Route 86), follow Route 86 for 0.3 to the driving range parking lot on your right. From here you can ski across the golf course to access all of the Lake Placid Club trails.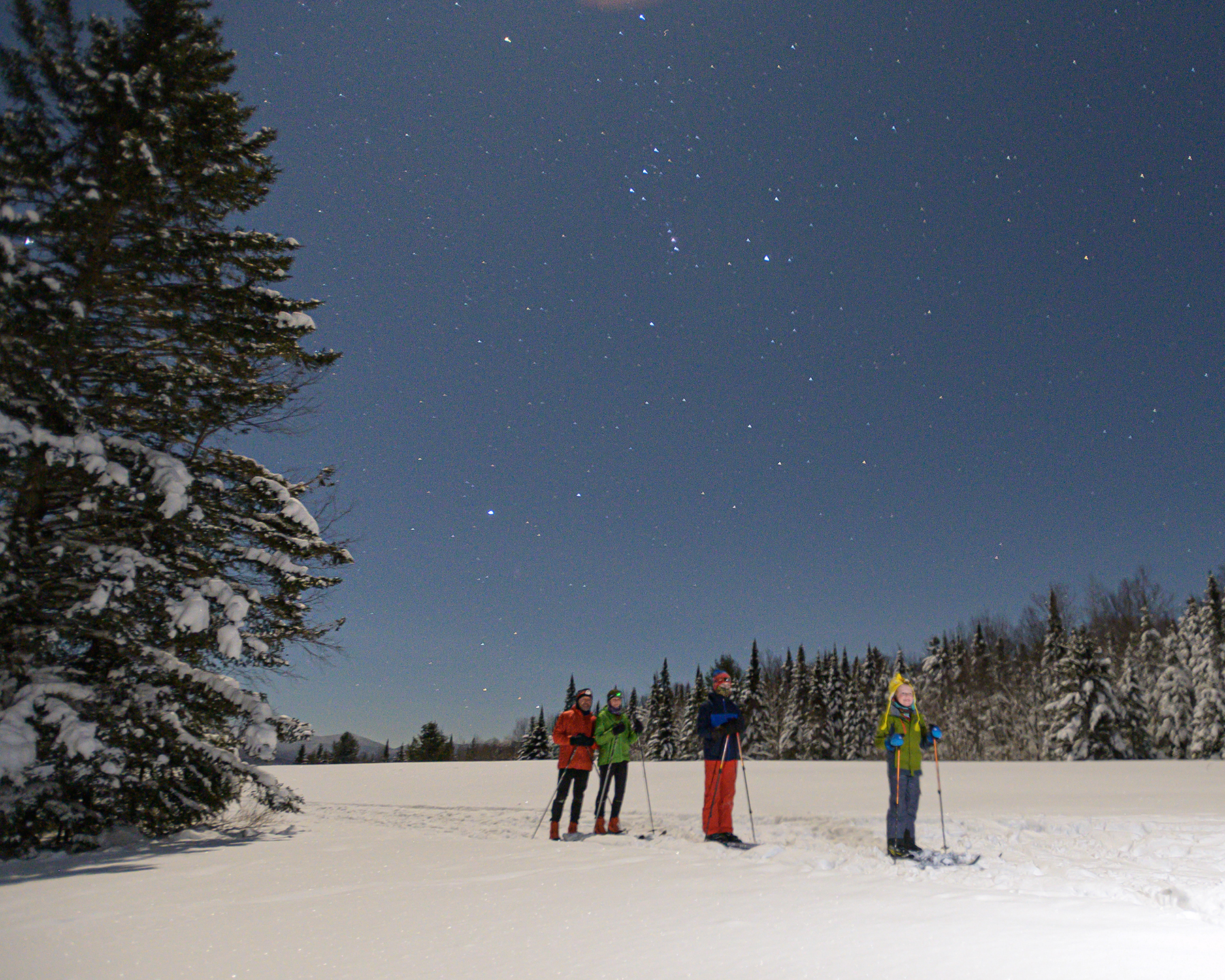 Adirondack Mountain Club
The Adirondack Mountain Club (ADK) property on Heart Lake has a rich history of cross-country skiing, and they've spent years developing and maintaining their trails. There are 11.65 miles of trails, many of which connect to other trails that meander into the Adirondack High Peaks Wilderness. There is a small fee to park in the ADK's parking lots, but the quality of the ski trails is worth it. For a longer day, bring your snowshoes and do a pre or post-ski hike up Mount Joe for some fabulous views of New York's tallest peaks.
Getting there: From Main Street, follow NY Route 73 3.3 miles to Adirondack Loj Rd on your right. Follow this road 4.7 miles to the ADK property.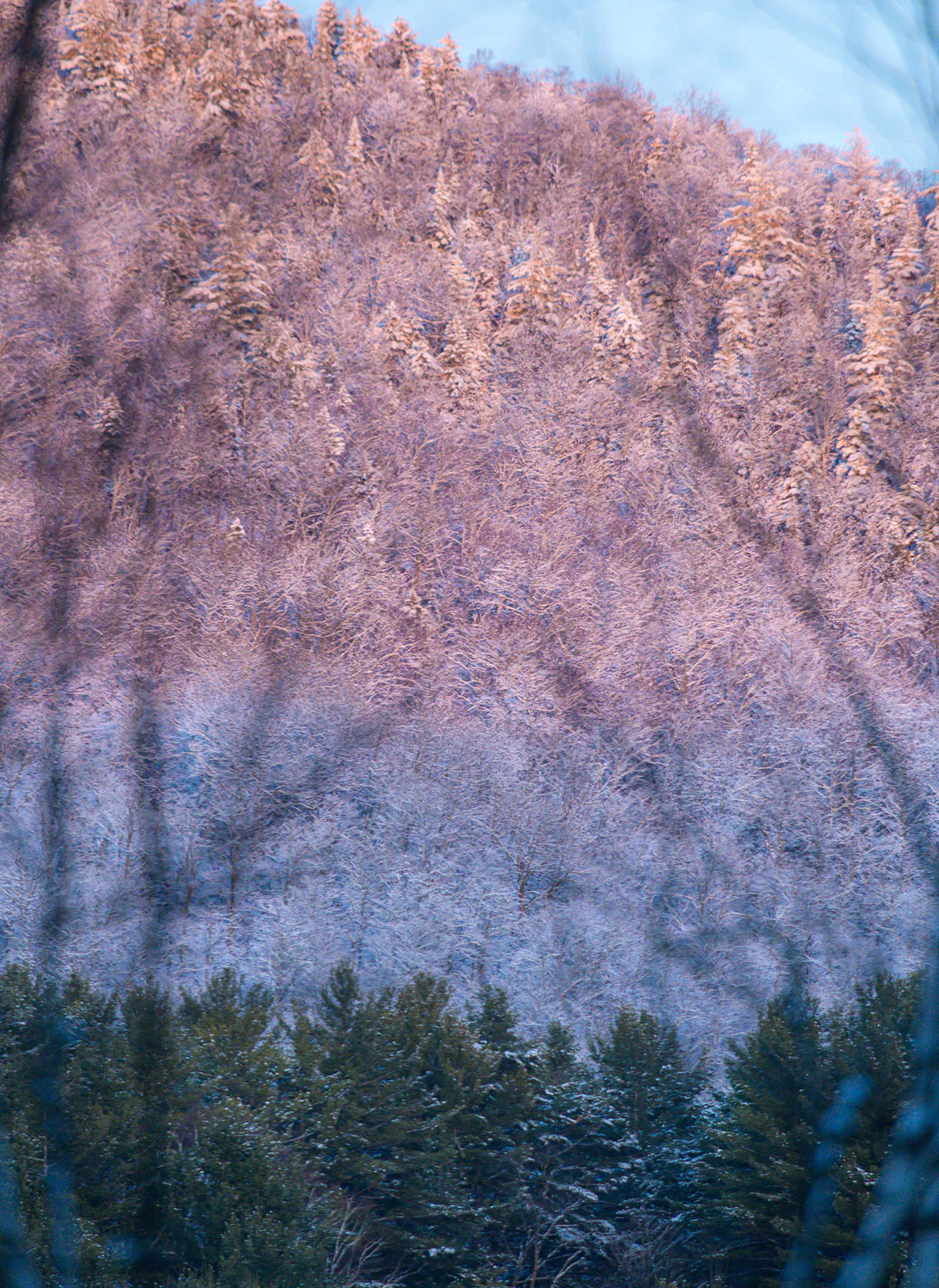 Cascade X-C Ski Center and Mt. Van Hoevenberg Ski Center
If you would prefer groomed ski trails, you're in luck. The Lake Placid region has two of the best cross-country ski areas in the Adirondacks. Cascade Ski Center has 12.4 miles of perfect corduroy just waiting for you. They also have a complete nordic retail shop, plus a bar and restaurant. Mt Van Hoevenberg, located right down the road from Cascade Ski Center, has 31 miles of trails and the added "cool factor" of skiing on trails raced by Olympians both past and present. Both facilities offer ski rentals and an array of other services and amenities.
Getting there: From Main Street Lake Placid, follow Route 73 for 4.8 miles to Cascade Ski Center on your right, or continue another 1.5 miles down the road to Mt Van Hoevenberg on your right.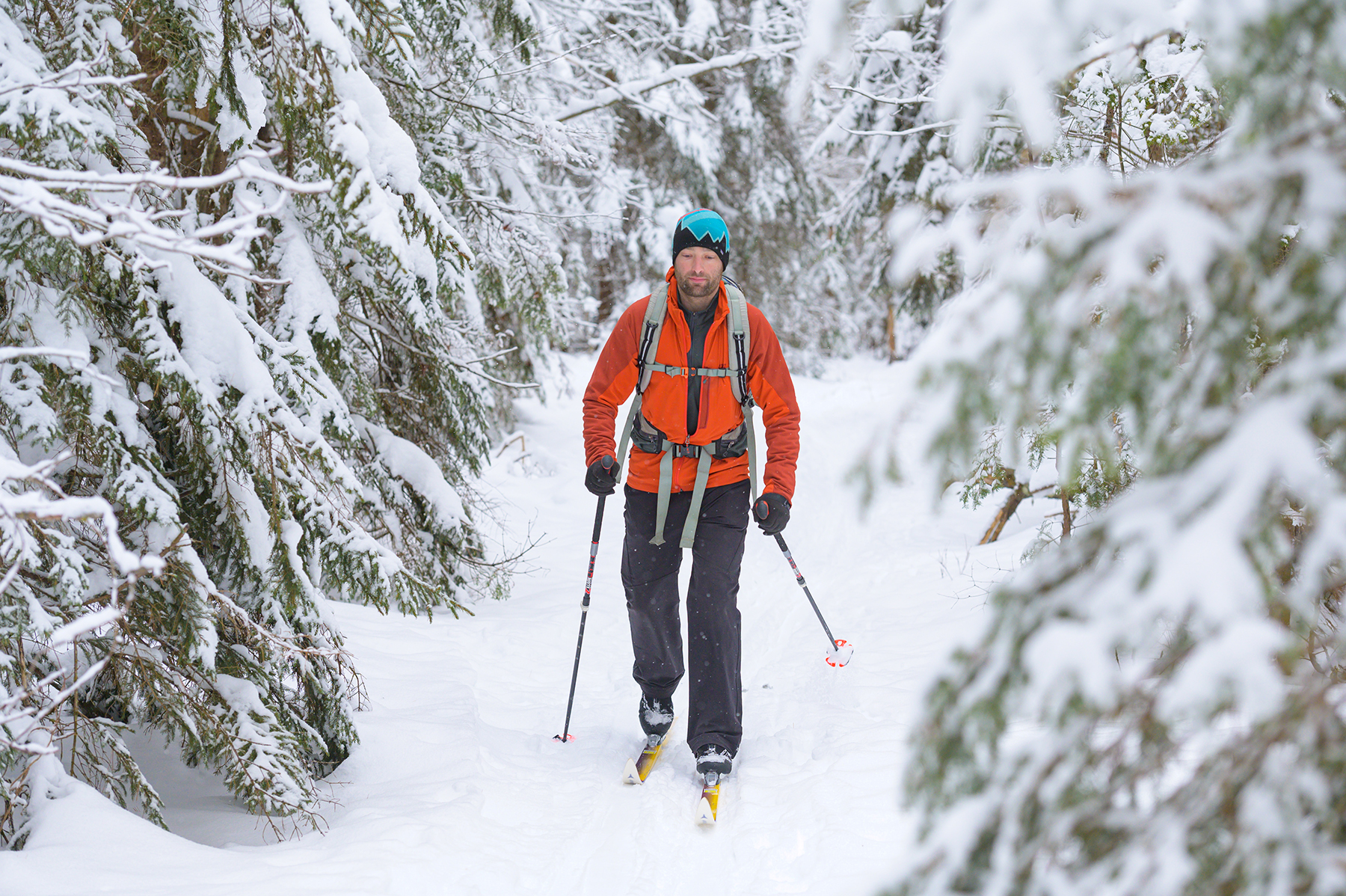 Jackrabbit Ski Trail
Last on our list, but certainly not least, is the legendary Jackrabbit Ski Trail. Founded in 1986, this trail links populated areas, developed cross-country ski centers, and some longer sections of wilderness skiing for variety of cross-country ski experiences. In fact, you can ski across a portion of Cascade Ski Center and Lake Placid Club while traversing the Lake Placid portion of this route. For a more remote experience, check out the Old Mountain Road or McKenzie Pass sections of this trail. Whatever section you choose, the scenery, access, and quality of the Jackrabbit Ski Trail are unmatched.
Getting there: There are a variety of places to start and stop on the Jackrabbit Ski Trail. We recommend pre-ordering the soon-to-be-released 2nd edition of Green Goat Maps Lake Placid & Saranac Lake Winter Trails Map, and checking out an online version on TrailForks. 

Stay Safe and Practice Good Trail Etiquette
Before attempting any of these cross-country ski trips, make sure you adequately prepare for the adventure, check the weather, and stay safe driving to the trailhead. Visit the Barkeater Trails Alliance website for trail conditions and additional trail information. Bring plenty of food and water and pack non-cotton layers of clothing to ensure you stay warm. It's important that you always bring a headlamp in case your trip takes longer than expected. To ensure you stay on track, we recommend the newest edition of the Lake Placid & Saranac Lake Winter Trails Map, published by our business partner Green Goat Maps, which includes zoomed-in detail of every trail network in this blog. If you don't own cross country skis, you can rent them for a reasonable rate at the ski centers mentioned above, at several of the outdoor stores on Main Street such as our business partner High Peaks Cyclery or, if you are based in the Keene area, from our business partner The Mountaineer in Keene Valley. Lastly, when you're on the trail, make sure you demonstrate proper skiing etiquette: stay on the cross-country ski track and if you need to remove your skis for some reason, do so off the trail so you don't post-hole in the ski track.
---
Storry written by Tyler Merriam, Donor Outreach Manager. Sign-up for our e-newsletter to get weekly updates on the latest stories from the Ausable River Association.
---
All photos generously provided by Eric Adsit.