A Celebration of the Ausable River
The 9th Annual Ride for the River will take place Sunday, July 19th, at the Hungry Trout Resort 
This fun, family-friendly event is a celebration of the Ausable River and the communities surrounding it. The event was first held in 2012 to celebrate the resilience of local communities following the devastating flooding during Tropical Storm Irene. The funds raised from the event were used to support AsRA's stream restoration projects. The 2020 Ride continues to celebrate our local communities and river while raising funds to restore damaged portions of the river and address the growing concern over road salt, particularly around Mirror Lake in Lake Placid, NY.
Last year we had a new record of 126 riders between the tailgater pre-ride and main event. Most of the riders reside in the northeast, but some attended from as far away as Texas and Florida, as you can see from this distribution map: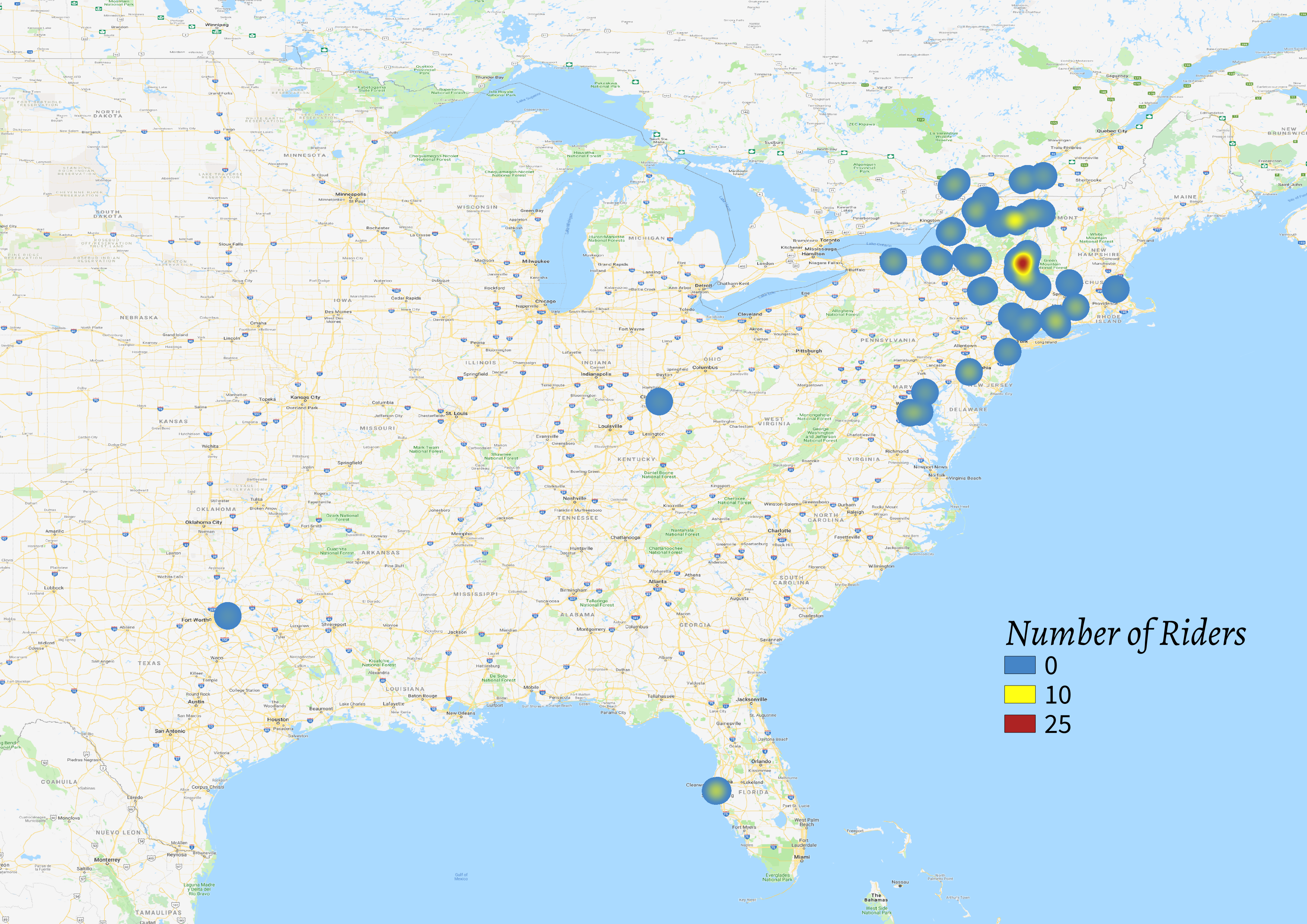 Stay tuned for information about this year's Ride for the River, including routes, registration, and more.