As part of a series of educational river tours and hikes, AsRA's staff led members of the community on a hike of Owen and Copperas Ponds last Wednesday. Armed with healthy snacks, plenty of water, and a large supply of insect repellant, the hikers met at the Owen Pond trailhead and were off after a quick overview of the hike plan.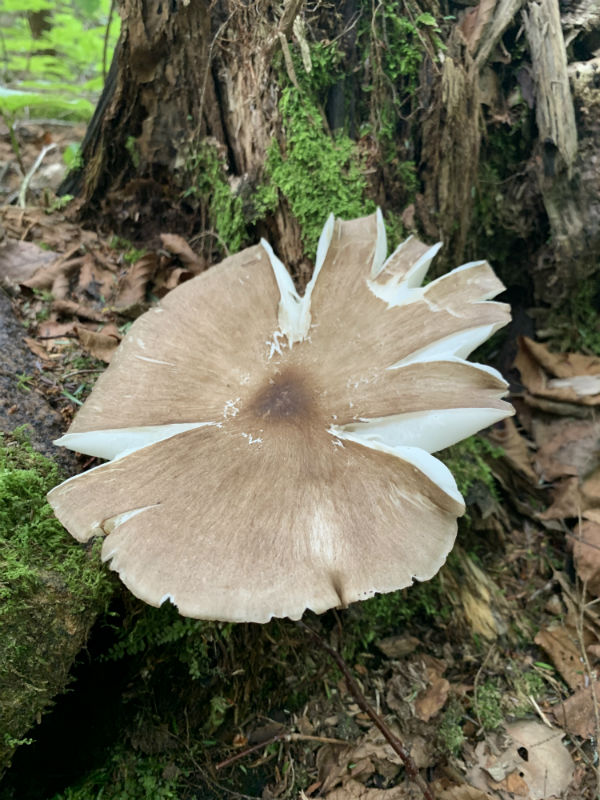 The recent rains have resulted in a variety of mushrooms and toadstools on the trail.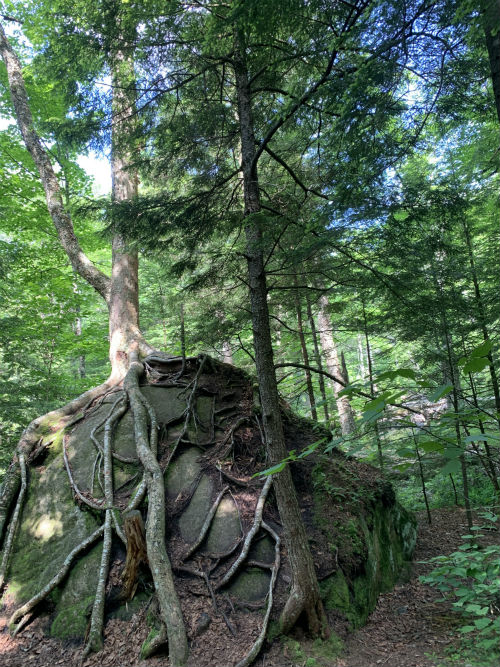 A yellow birch (Betula alleghaniensis) and eastern hemlock (Tsuga canadensis) growing together on a large rock. These trees are commonly found growing in close proximity and make up many of the forests in the Adirondacks and Northeastern United States and Canada.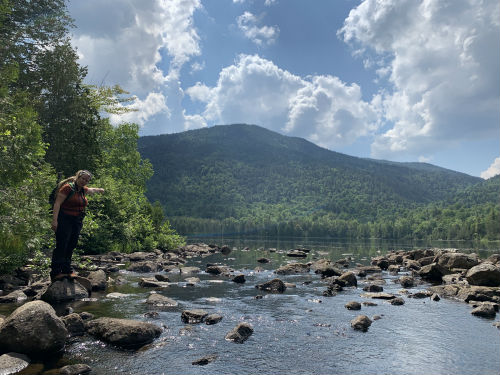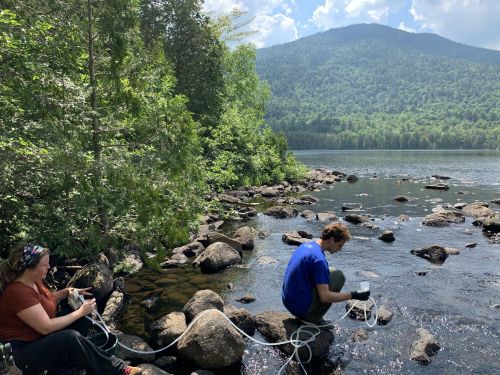 A stop at Owen Pond allowed for a demonstration of eDNA techniques. AsRA staff members Carrianne Pershyn and Davi Bendavid filtered several liters of water from the Owen Pond outlet. Analysis of the material collected on the filter will reveal genetic information identifying the species of fish living in Owen Pond.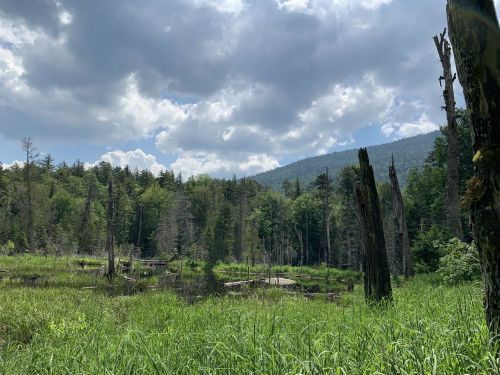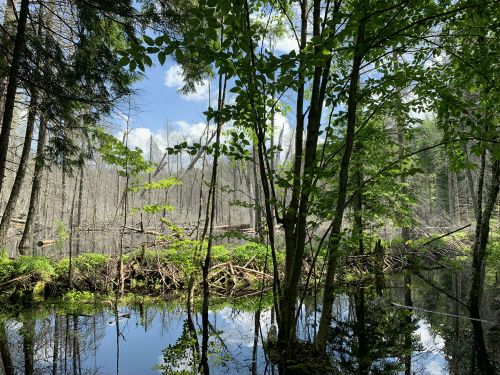 After departing from the pond, the terrain changed. The group hiked through a wetland, observed a beaver dam, and learned about wetland ecosystems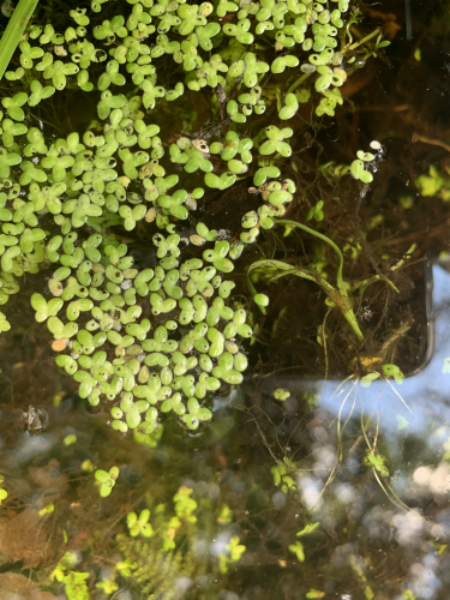 Common duckweed (Lemna minor) seen in the wetlands near Owen Pond. This small aquatic flowering plant is native to the Adirondacks and almost all of North America.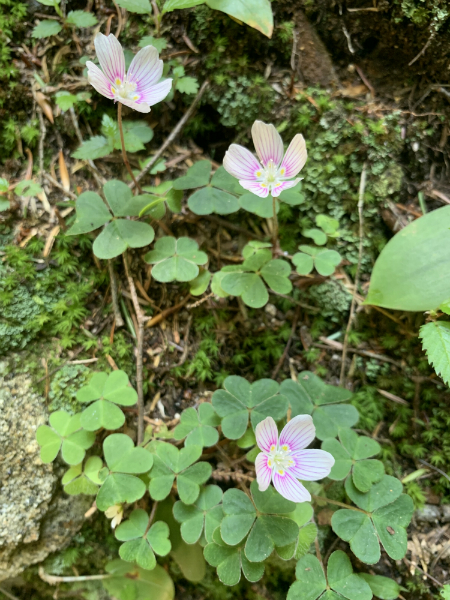 Mountain woodsorrel (Oxalis montana) found along the trail. This species is similar to common woodsorrel (Oxalis acetosella) but differs in that it mainly grows at higher elevations than its common cousin. It is native to most mountain chains in the eastern United States and Canada. It can be identified by the very prominent pink stripes on its white flowers. The flowers of common woodsorrel have stripes that are much paler in color and thinner.
We hope to see you at one of our upcoming river tours. This Saturday, July 13th, AsRA staff will be leading a paddling tour of Lake Everest with a demonstration of the water quality monitoring techniques that AsRA uses throughout the watershed. On Wednesday, July 17th, Executive Director, Kelley Tucker will be leading a driving tour of AsRA's many restoration projects.
The full river tours schedule can be found here.