Ausable River Association staff and expert naturalists lead a series of eight Guided River Tours this summer and fall. The trips were part of an initiative to increase outdoor education and natural interpretation programming for visitors and residents. Funded primarily by the Lake Champlain Basin Program, the goal of the program is to educate and inspire responsible stewardship. Due to the COVID-19 quarantine and safety guidelines that followed, we were forced to postpone and modify some of the tours. Despite this, we were excited to have full participation on almost every tour.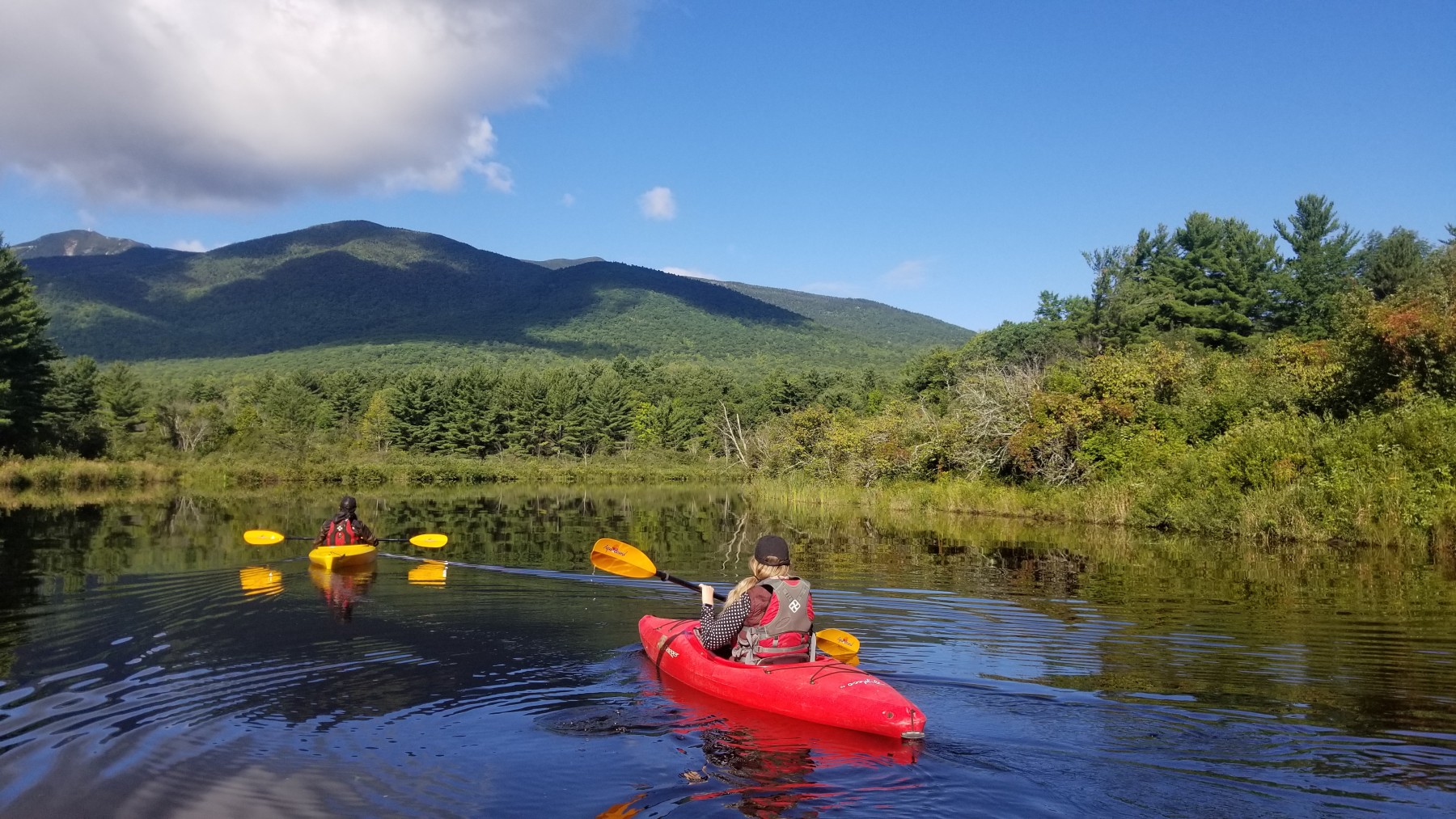 Beautiful weather makes learning about the flora and fauna of the Ausable watershed much more enjoyable. 
We kicked off the summer portion of the tours with two guided Adirondack Riverwalking experiences. Participants joined Adirondack guide Helen Gibbens, a Certified Forest Therapy Guide, on a tour in the West Branch Ausable River. The morning consisted various experiences designed to heighten everyone's awareness of the sights, sounds, smells, and textures of the river. "My favorite part was being able to explore the river in waders!" said one participant, adding that "sensory experiences like these allow you to think about your environment from a different perspective." Riverwalking takes place on a low impact section of the Ausable River in an ideal environment to foster awe and wonder for our biodiverse habitats.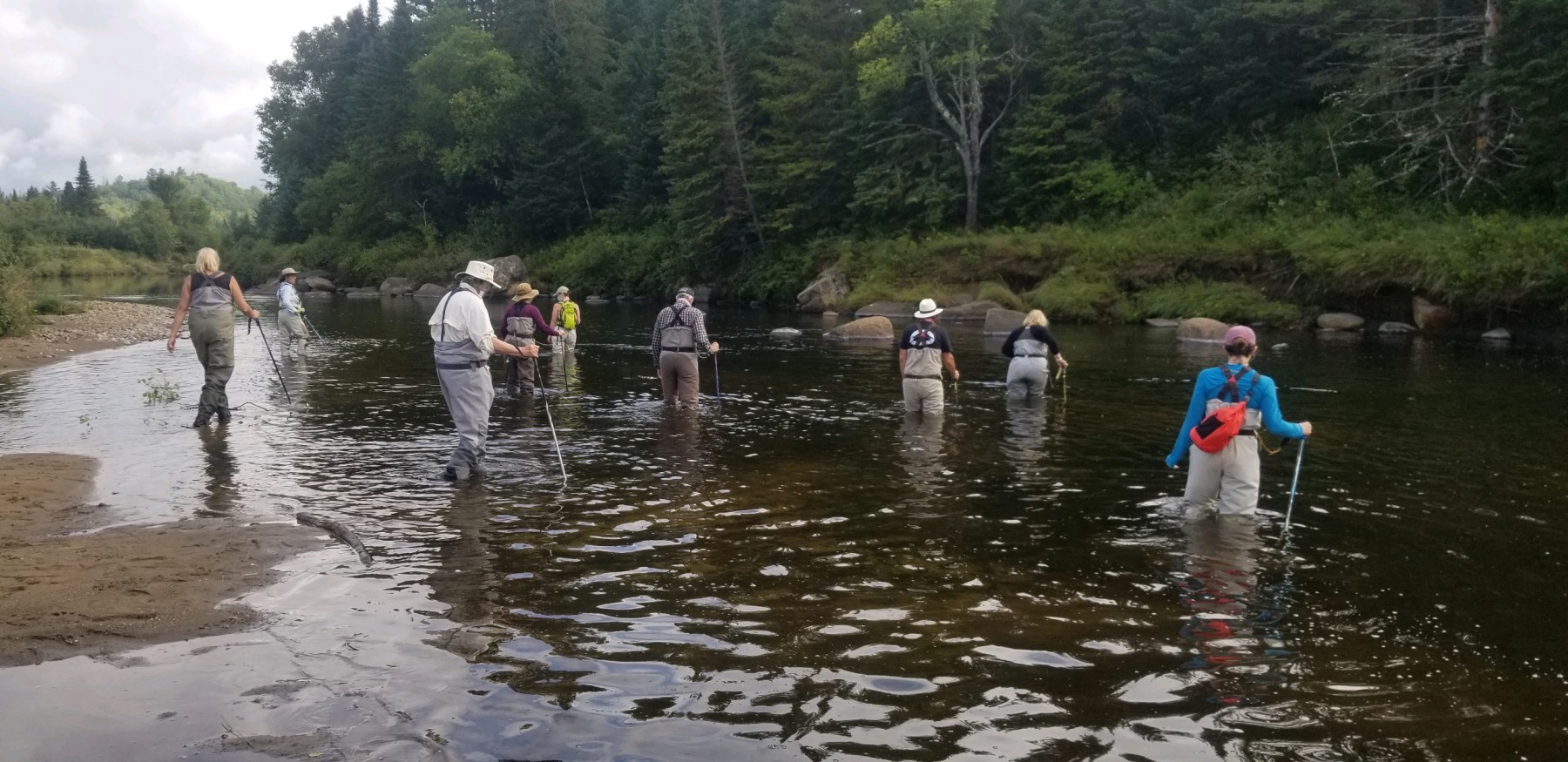 Participants enter the water at the beginning of the Adirondack Riverwalking experience.
Later this summer, participants attended a bat and moth research night, presented by Ausable River Association board member and conservation biologist Dr. Larry Master. Dr. Master used a bat detector hooked to a computer to allow participants the ability to listen to and view bat echolocation calls. All told, the group gathered 272 bat recordings which represented at least three different species. While the bat detector was running, participants were mesmerized by a variety of moths and other insects lured onto Dr. Master's bug sheet by a mercury light.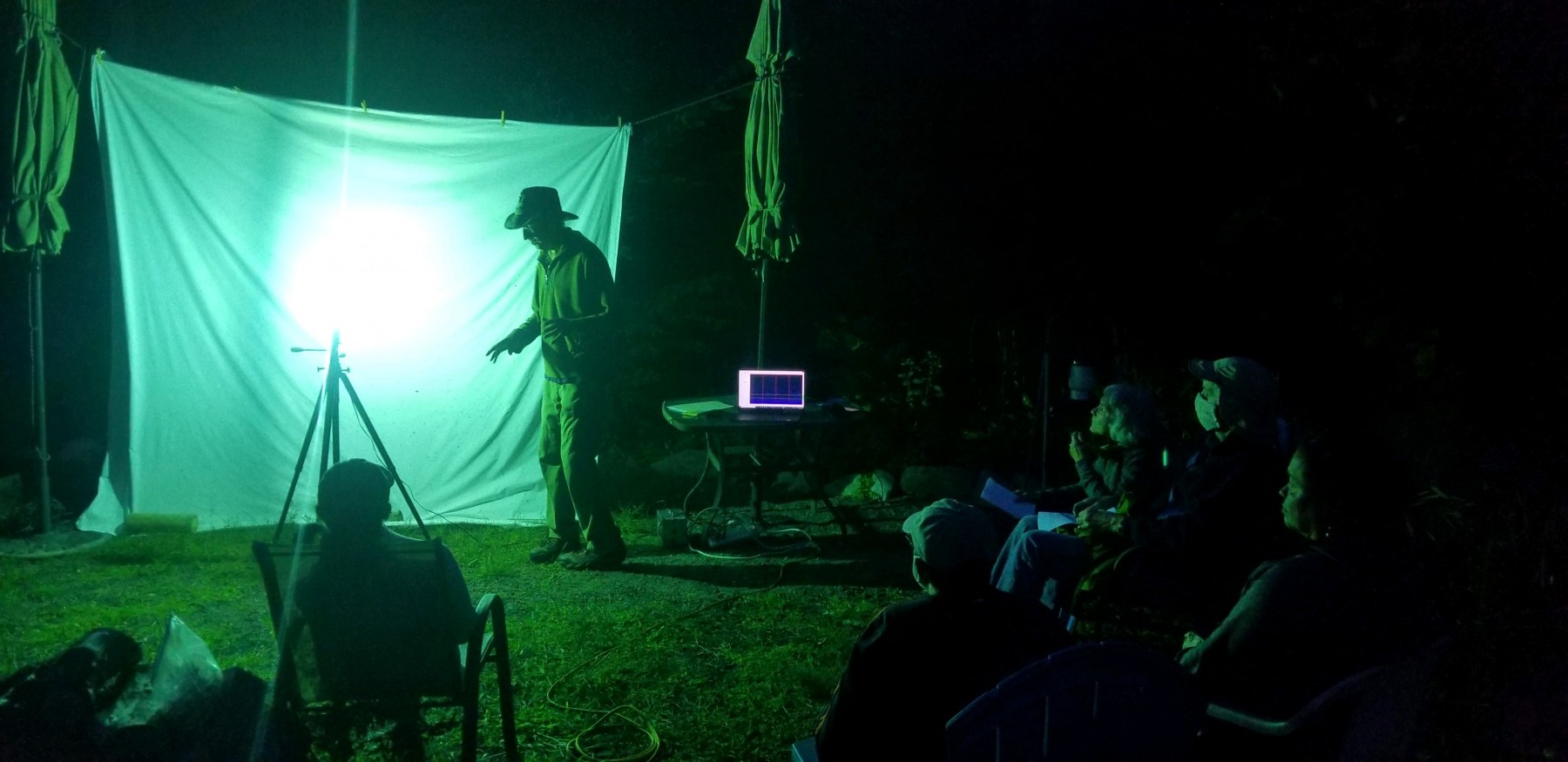 Dr. Larry Master examining some of the insects gathered on the moth sheet.
Toward the end of the summer participants enjoyed two paddling trips on Lake Everest. Using canoes and kayaks generously provided by the town of Wilmington, the group paddled up and down Lake Everest from the Wilmington Town Beach. Along the way they learned about native aquatic plants and animals and the invasive species that threaten their survival. On one of the two tours, the group walked from Lake Everest to the Adirondack Wildlife Refuge and got an up close look at native Ausable watershed animals and how they fit into the ecological web of our rivers, lakes, and mountains.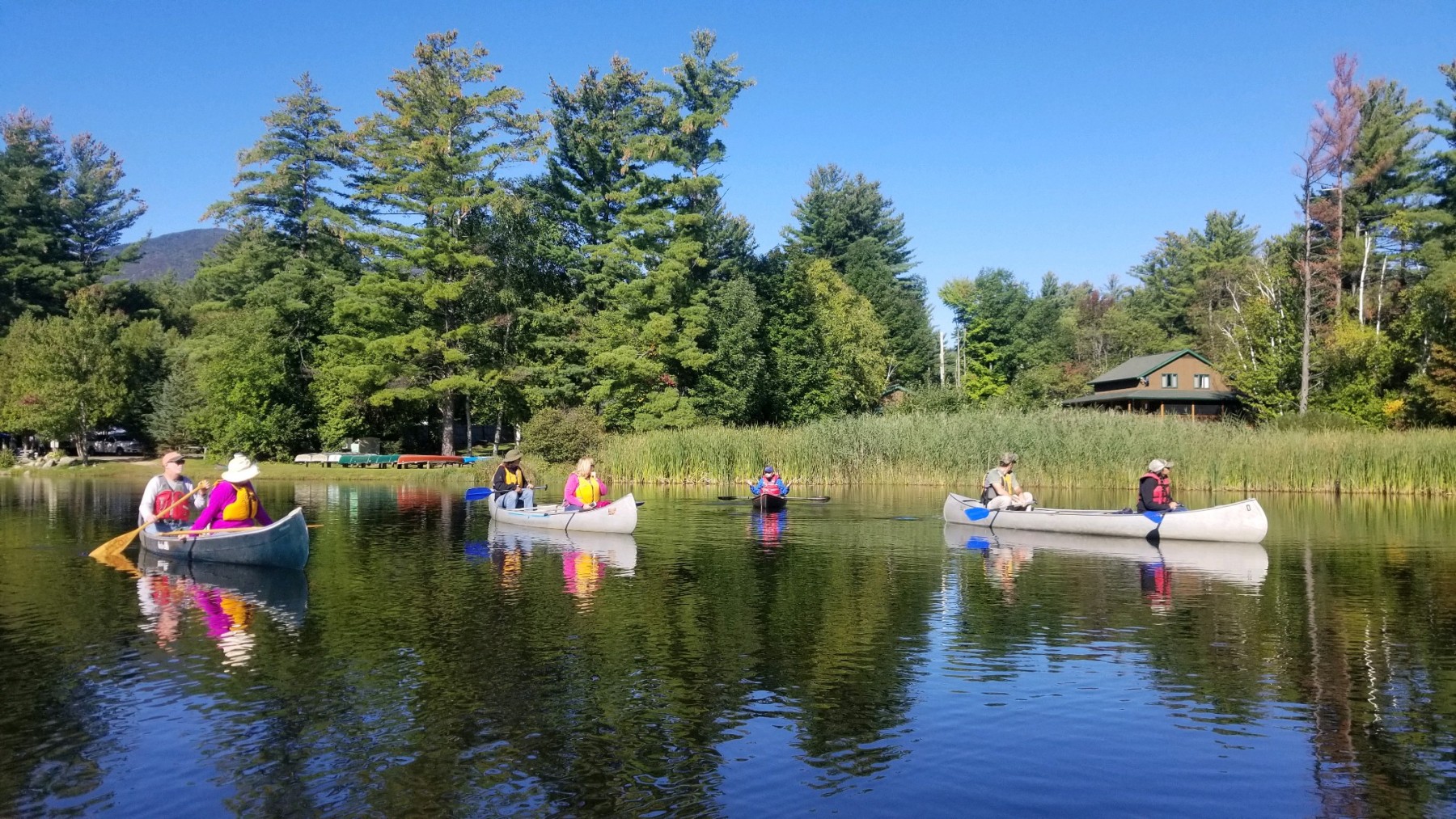 Learning about the invasive reed Phragmites and how it impacts native Cattails.
During the cooler mornings of early autumn, the tours turned to hiking. Our first tour took place on the wooded river trails of Asgaard Farm. Led by expert naturalist and Adirondack guide, Ed Kanze, participants were given an in-depth look into the flora and fauna of the Ausable watershed. Everyone learned about the behavior and vocalizations of chipmunks, the uses of various Adirondack tree species, and the dazzling history of Ausable watershed wildflowers. One participant summed up the trip well: "Ed Kanze is a fantastic and knowledgeable guide, and Asgaard is a beautiful and progressively-run farm. This tour added to our sense of community and sense of place."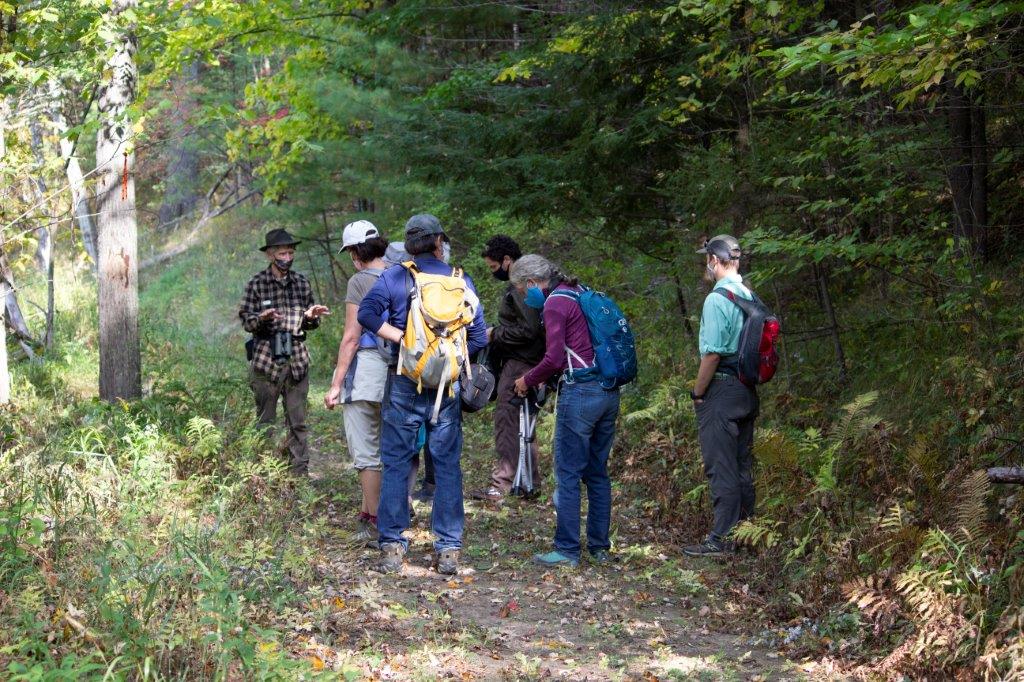 Expert Naturalst Ed Kanze teaching participants about different types of Ausable shoreline plant species. Photo generously provided by Marisol Sauer. 
The last two Guided River Tours took place in October: One hike to Copperas and Owen Pond, and one hike at Ausable Marsh on the shoreline of Lake Champlain. The colors were on full display in the Sentinel Wilderness as participants explored the beaver activity, glacial deposits, and fern species of the Copperas and Own Pond trail. The group stopped at Copperas Pond for a demonstration of our environmental DNA techniques. Our staff member Carrianne Pershyn pumped water from the pond through a filter. Analysis of the material collected on the filter will reveal genetic information identifying the species of fish living in Copperas Pond. This is one of many scientific tools we use to ensure the success of our river and stream restoration program.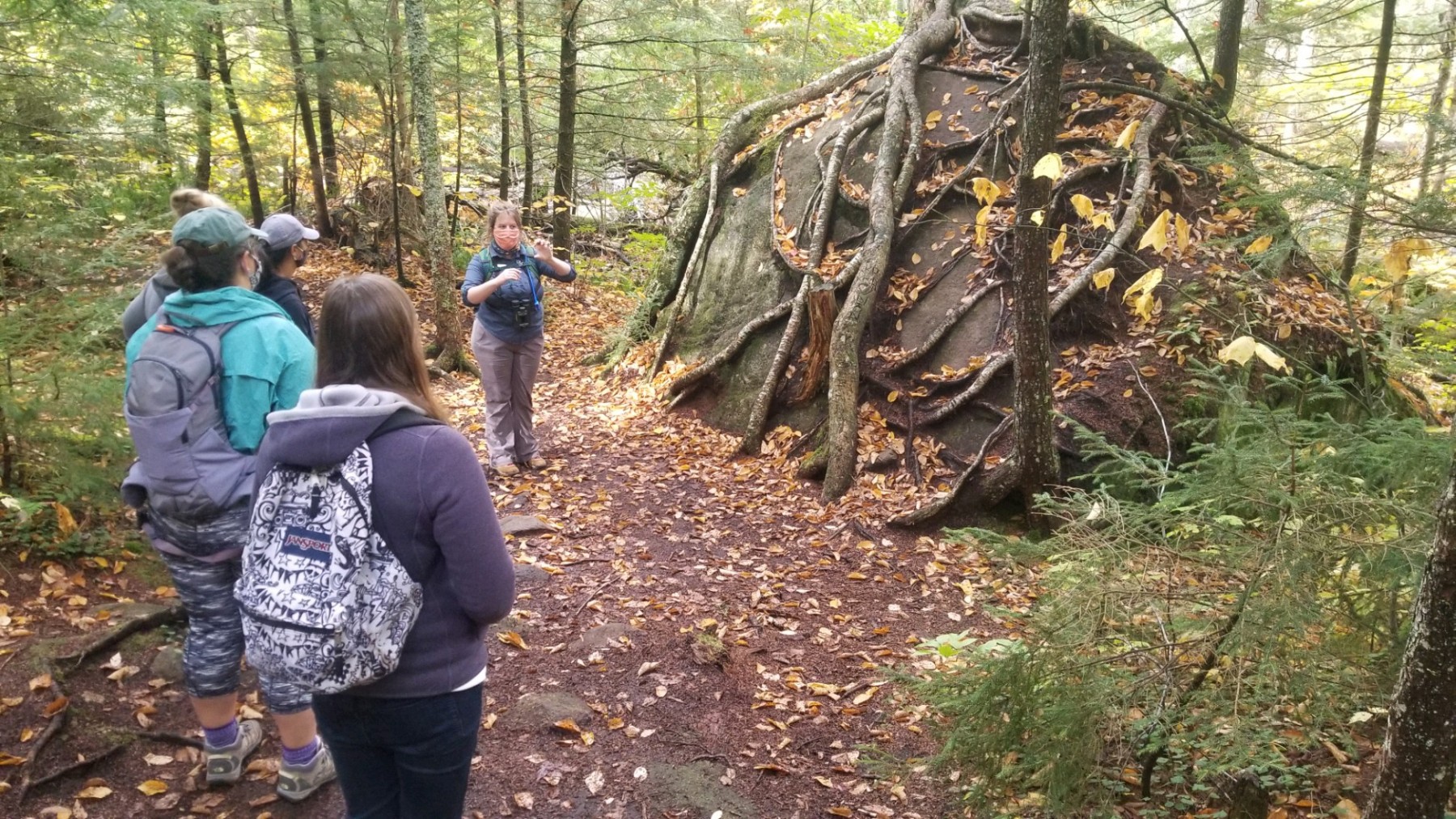 Glacial erratics, like this giant boulder discarded from retreating glaciers, are common throughout the Ausable watershed.
The final tour took place at Ausable Marsh, a great destination for viewing fall birdlife. Once again led by Dr. Larry Master, participants arrived with bird books in hand and binoculars around their neck. The group spent most of the trip on the shore of Lake Champlain, where they watched and learned about a large flock of ducks. Redheads, Scaups, Ring-necked Ducks, and Long-tailed Ducks were a few of the many species observed. The trip concluded with a short walk into the northeastern Ausable Marsh trail where a soaring Northern Harrier made for an exciting finale.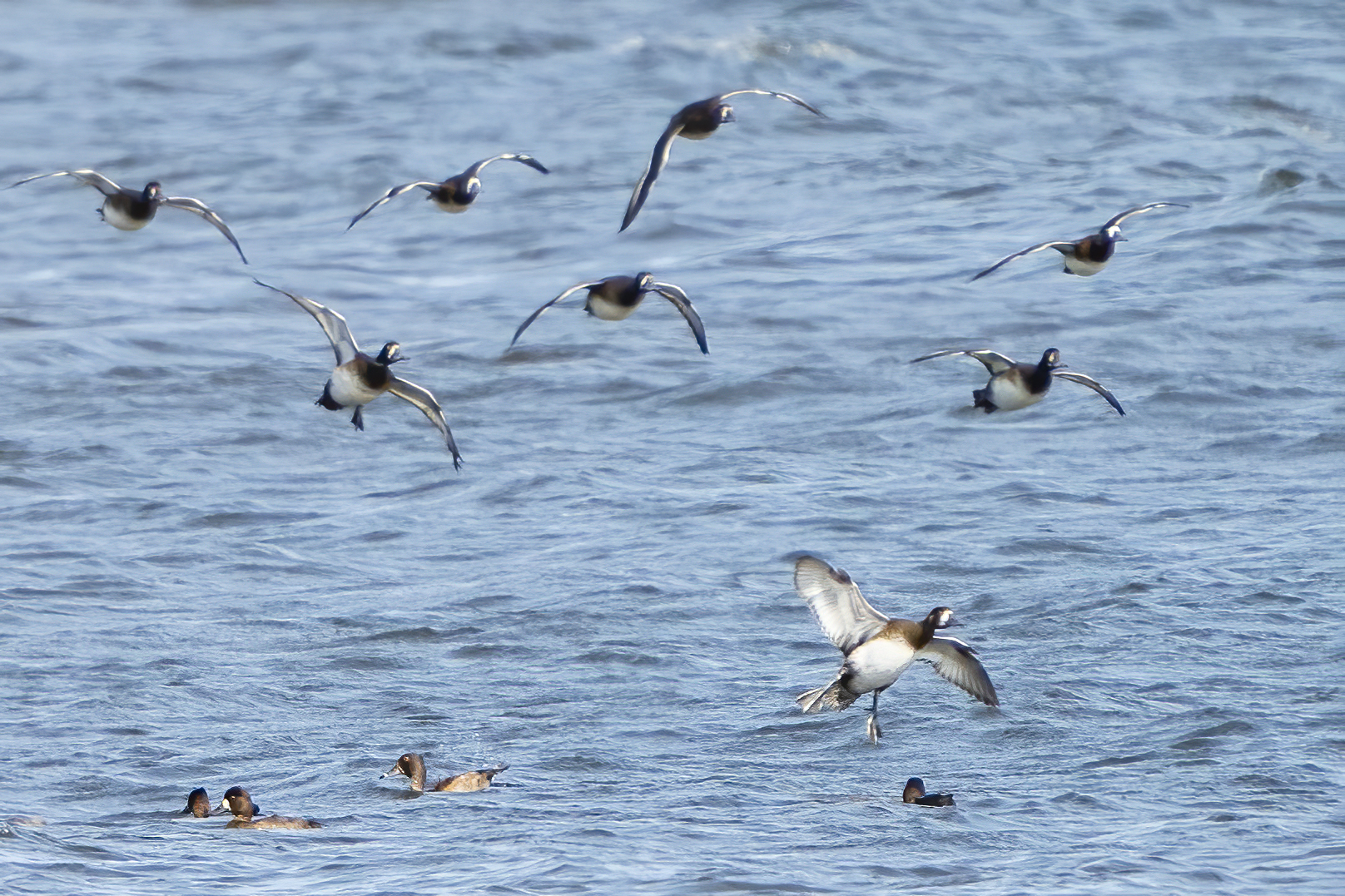 It's always a thrill to see a flock of diving ducks coming in for a landing. Photo generously provided by Larry Master of www.masterimages.org. 
We are so grateful for everyone who helped make these Guided River Tours possible, and we look forward to a whole new series next year as we build on the success and enthusiasm from these trips.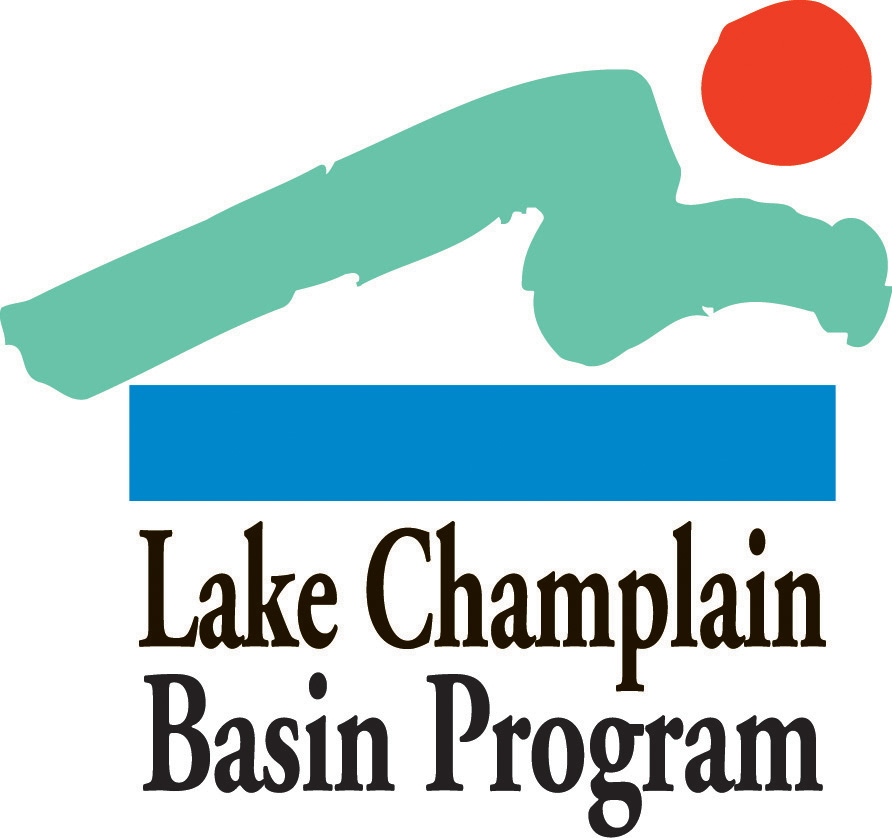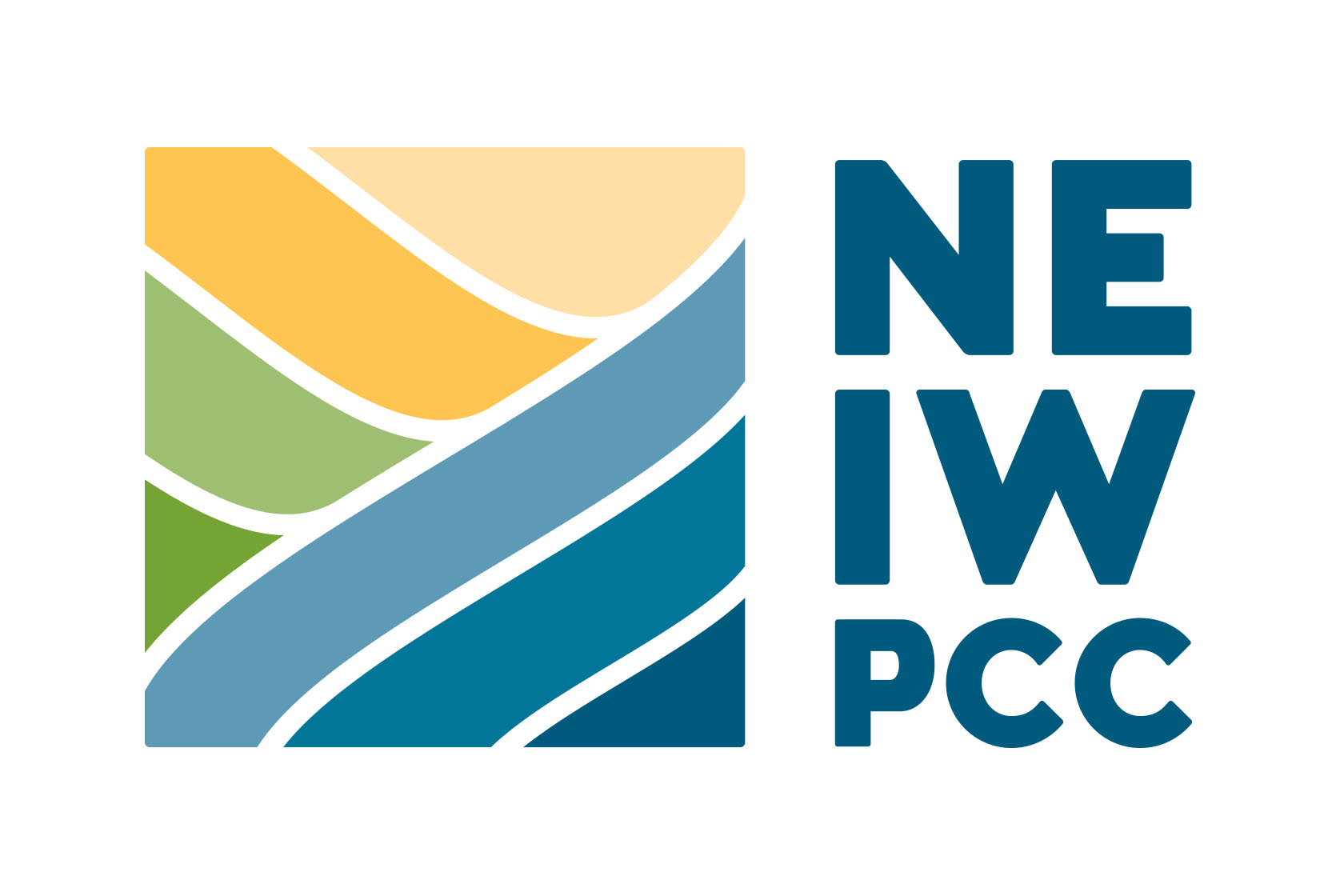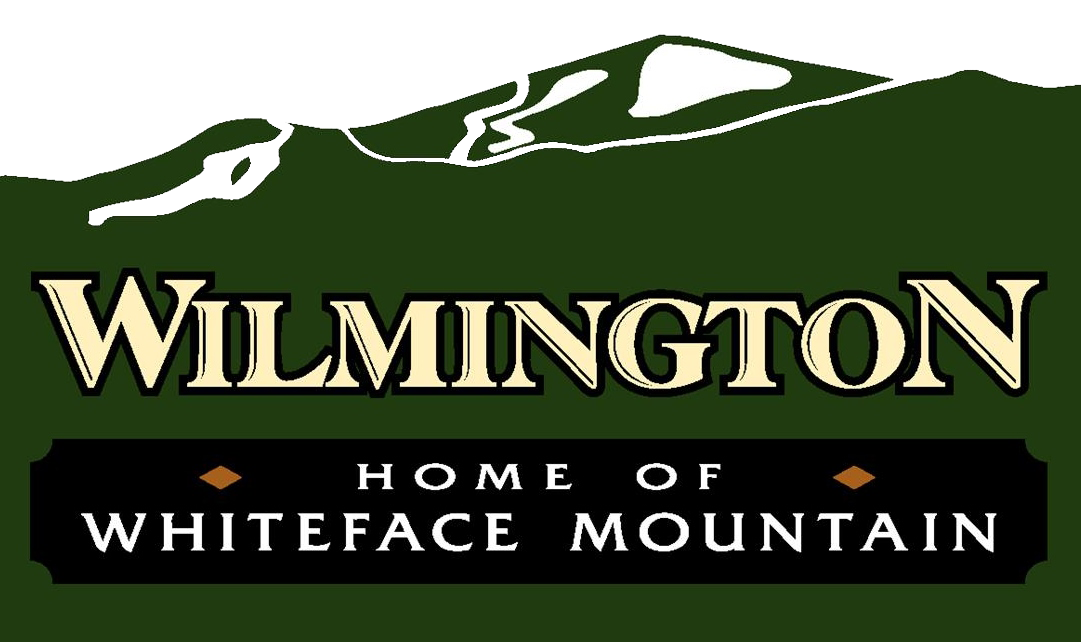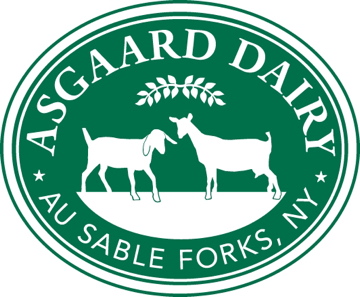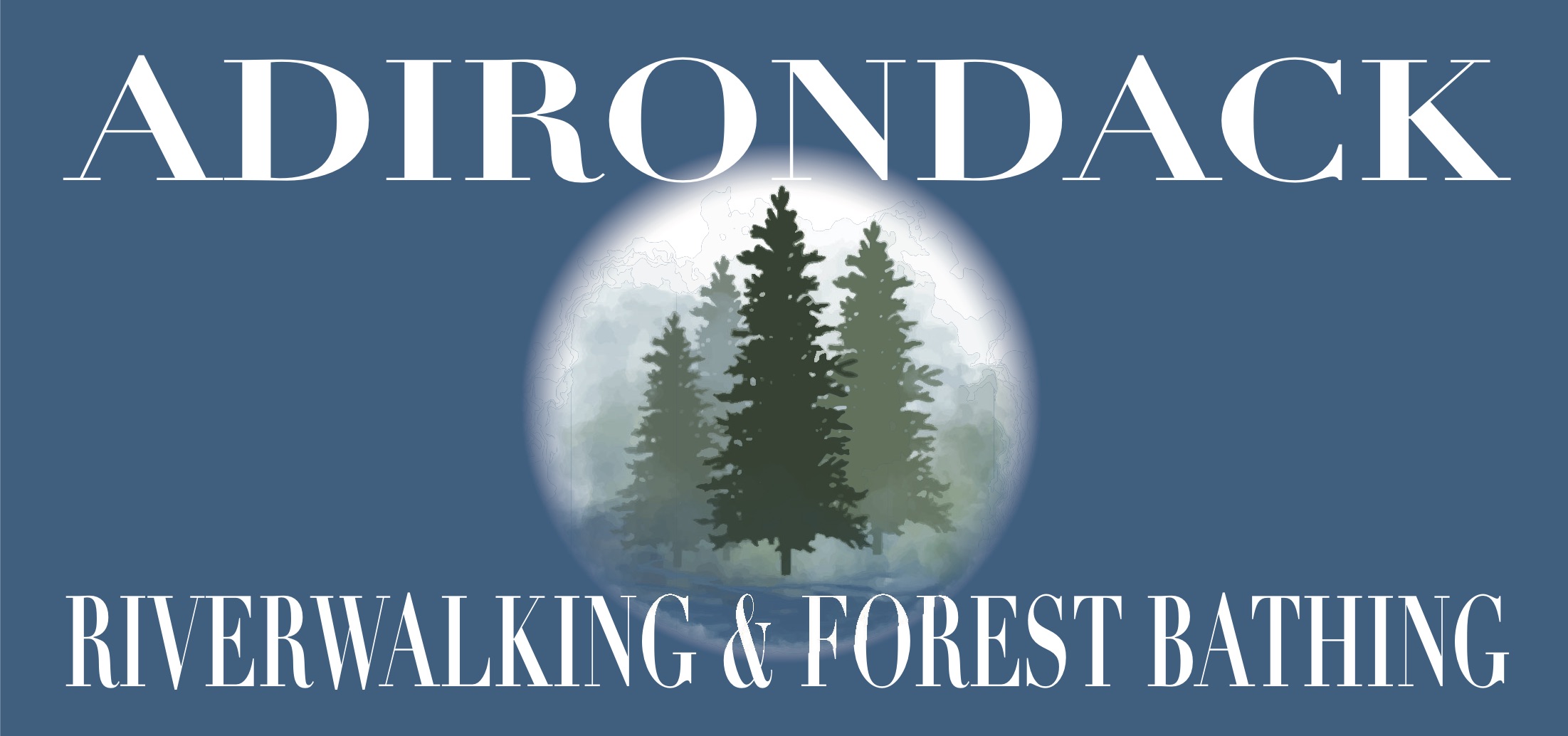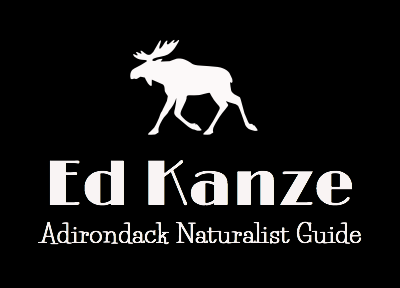 ---
 Story written by Tyler Merriam, Donor Outreach Manager. Sign-up for our e-newsletter to get weekly updates on the latest stories from the Ausable River Association.