Donate
The Ausable River Association relies on the support of people who care about the river, love its natural beauty, its clean waters, the wildlife and lush plant life it supports, and the vibrant communities that call it home. The gift you make today will help us transform the way we protect vital natural rivers for the betterment of our communities.
Your gift makes a difference for the Ausable and beyond.
Support the Ausable River Association's mission to protect the Ausable River and its watershed. Your gift will help us continue working side-by-side with our communities to find practical, effective, and sustainable solutions that keep the Ausable healthy and provide models for other watersheds in New York and beyond. Donate by completing the form below, or by mailing a check payable to Ausable River Association: PO Box 8, Wilmington, NY 12997.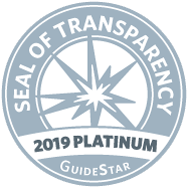 A copy of the latest annual filing for the Ausable River Association, Inc. may be obtained, upon request, from the organization (AsRA, PO Box 8, Wilmington, NY 12997) or from the New York State Office of the Attorney General, Records Access Officer, The Capitol, Albany, NY 12224 (www.charitiesnys.com) or by contacting 212-416-8401. You can obtain a description of the programs and activities that your contribution will support by contacting us at the above address.