Spring has arrived in the Ausable and Boquet watersheds, and with it comes mud season. Due to snow melt and rain, trails in the Adirondacks become extremely muddy from the end of March through May (and sometimes into June as well). Hiking on muddy trails can damage them by causing erosion and weakening the base of the trail. The New York State Department of Environmental Conservation (NYS DEC) requests that you stay off muddy trails during mud season, especially those above 2,500 feet. So, what are hikers to do? One easy answer is to stick to lower elevation trails that are less easily damaged by erosion. Another increasingly popular option is stargazing. The Adirondack region, including the Ausable and Boquet watersheds, boast some of the darkest skies in the eastern United States. So, read on to learn more about stargazing, and get our picks for the best places to view the night sky near Lake Placid.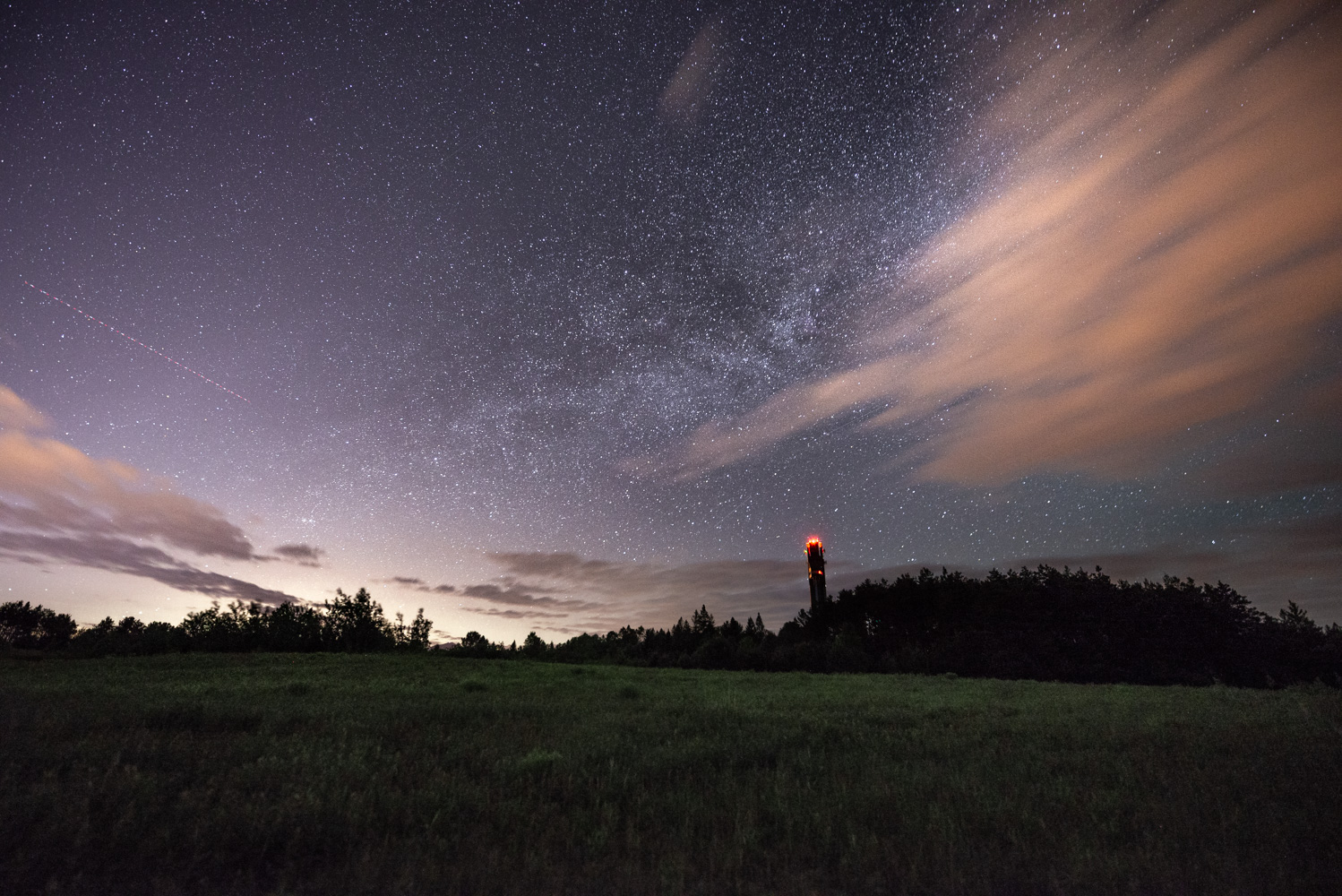 Plenty of beautiful trails exist right outside of Lake Placid, many of which have open areas for viewing the night sky. Photo generously provided by James Reed. 
Stargazing in the Adirondacks
The Adirondacks are a stargazer's dream, having some of the darkest skies in the eastern United States. In fact, of all the places east of the Mississippi River, only Maine boasts darker skies than the Adirondacks. One way to measure the darkness of the night sky is the Bortle Scale, a nine-level numeric system that quantifies the observability of celestial objects and the interference caused by light pollution. The scale ranges from Class 1 – the darkest skies on Earth, to Class 9 – inner-city skies. Though the accuracy of this scale has been called into question by some research, it still acts as a valuable tool for determining the quality of night sky viewing. Most of the Adirondacks are a Class 2 on the Bortle Scale, described as a "typical truly dark site." This coincides well with zenith sky brightness, a more recent classification system for light pollution that uses high-resolution satellite data and precision sky brightness measurements. The data from these techniques show that that more than 99% of the United States population lives under light-polluted skies. Additionally, nearly 80% of North American residents cannot see the Milky Way (it doesn't show up until Class 4 or 5 on the Bortle Scale). What does this mean for all of us? That stargazing may be one of the best activities you can enjoy in the Adirondacks during mud season.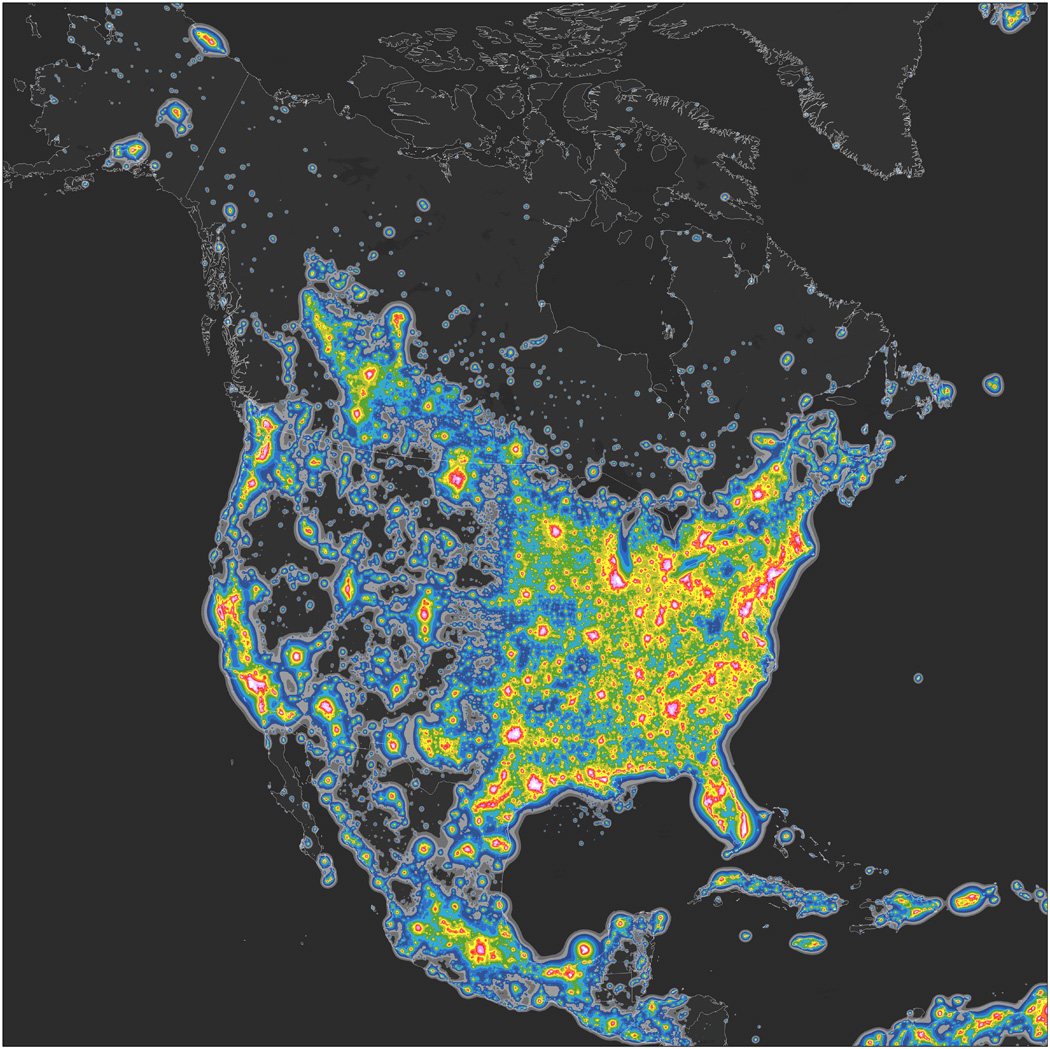 Can you spot the Adirondacks on this map? 
Stargazing Locations?
So where should you go for the best views of the night sky and Milky Way? The Village of Lake Placid may have more light pollution than other portions of the Adirondacks, but a short drive in most directions brings you to much darker skies. First, check out Whiteface Mountain. The paved Whiteface Toll Road alleviates muddy trail erosion concerns. It's a 10.5-mile hike round trip to the summit, but you don't have to go all the way up to enjoy the beautiful views – there are some nice viewing locations on the way up. Be aware that the toll road typically opens to vehicle traffic the weekend before Memorial Day, so other locations are better after that time.
Another great option is Poke-O-Moonshine. Located right on the edge of the Ausable watershed, this 2,180 ft. peak is a 1.9-mile hike in from Route 9 and boats a firetower to boot. If you enjoy astral photography, you'll love some of the amazing work skilled photographers capture of firetower and milky way combinations. Silver Lake Mountain is another easy hike that's also located right on the edge of the Ausable watershed, though on the opposite side. With one of the shortest distances to hike for any night sky viewing location, the 0.9-mile trail brings you to wide open rock slabs on the summit. If you'd rather view a full moon than stars, you'll enjoy a stunning view of moonlight bouncing off of Taylor Pond and Silver Lake below.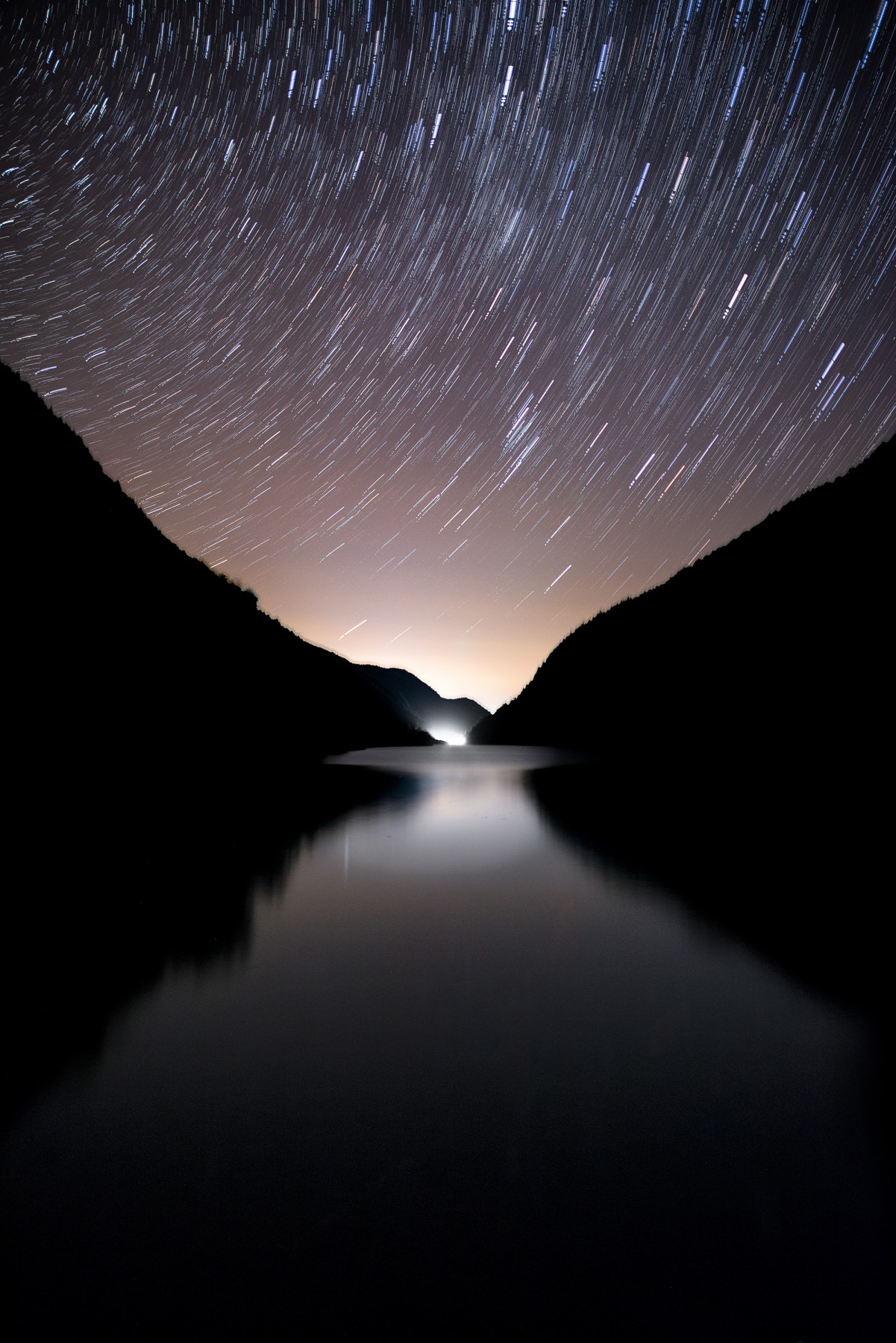 If you're venturing into Adirondack Mountain Reserve (AMR) property this year, be aware that a pilot reservation system is in place starting May 1, 2021. Photo credit: James Reed.
There aren't just beautiful night stars in the Ausable watershed, the Boquet watershed has some lovely options as well. Owl Head Lookout, north of Giant Mountain and Rocky Peak Ridge, has almost 360-degree views on its rocky summit. At 4.9 miles round trip, this is a slightly longer option. But the views and majestic shadow of Giant and Rocky Peak Ridge in the background make it worth the trip. If you want another, shorter option in the Boquet watershed, Mount Gilligan is a great option at only 3 miles round trip. This secluded peak offers some rocky outcroppings toward the summit that give you views of the High Peaks in different directions. Learn more about this off-the-beaten-path stargazing location on the Champlain Area Trails website.
Lastly, if climbing mountain peaks isn't for you, consider sticking to low-elevation trails, such as various trail networks outside of Lake Placid or Wilmington. Another possibility is Clements Pond, located in between the hamlet of Upper Jay and the Jay Mountain Wilderness. This 2.9-mile round trip hike brings you to a picturesque pond with a spot to view stars out over the water. While you're there, keep an eye out for rhododendron, a non-native and unusual plant to see this far north. Maybe you'll be too focused on the majestic night sky to notice, however. It can really draw you in!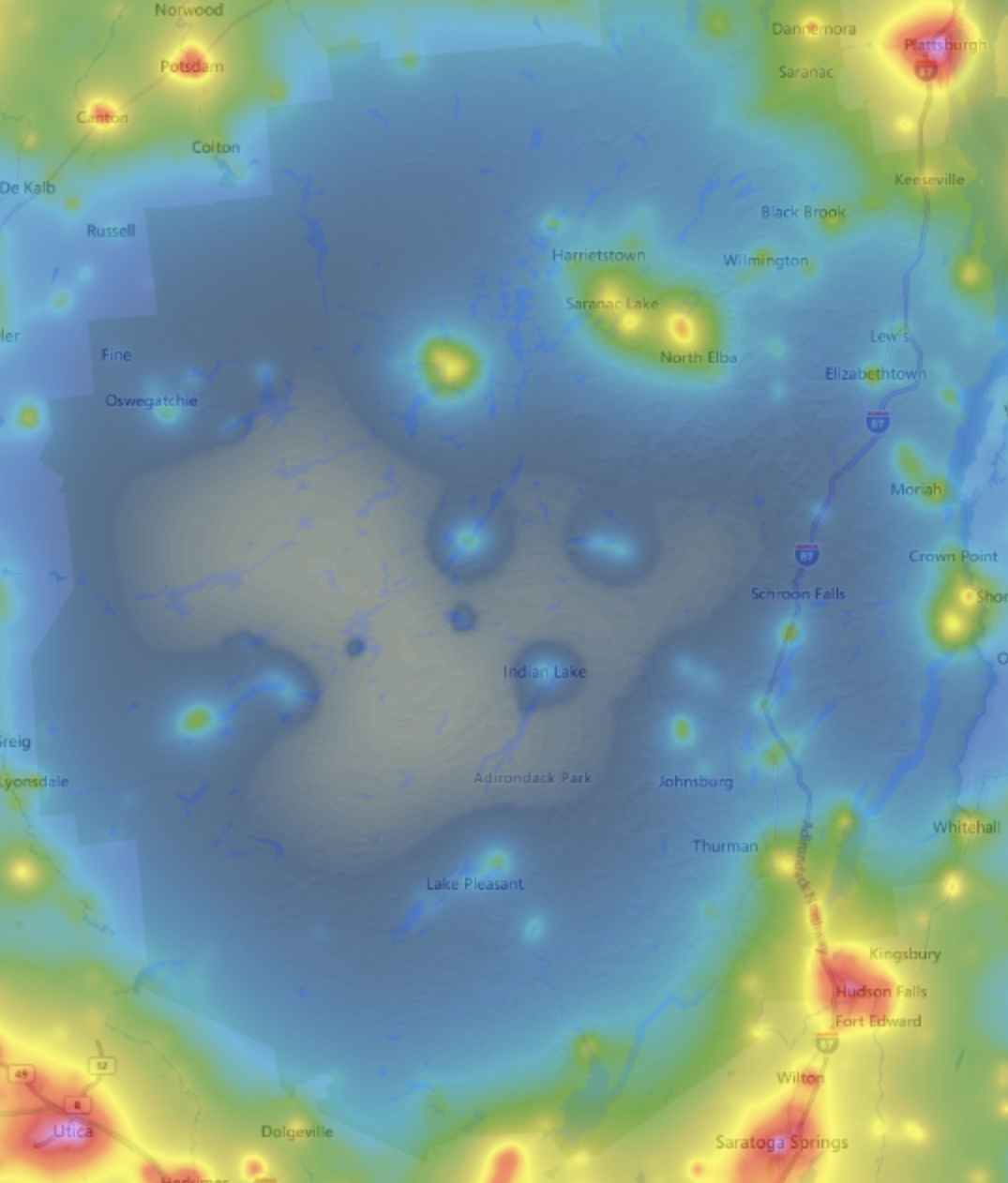 The Zenith Sky Brightness World Atlas shows just how dark the Adirondacks actually are.
Stargazing Tips
When on your next stargazing adventure, make sure you stay stafe and perhaps learn a little in the process. There are a variety of great night sky apps to enhance the stargazing experience, such as Stellarium, SkySafari, Google Sky, Star Tracker, and Star Walk. If you're without a smartphone, download and print out seasonal star maps to take with you. It typically takes about 30 minutes for your eyes to totally adjust to the dark, so take your time and be patient for the best experience.
---
Support our efforts to promote responsible, low-impact recreational opportunities protective of Ausable waterways and adjacent lands. Give with confidence today!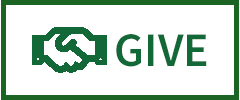 ---
As you might imagine, it's best to check the weather for clear skies. You'll experience cooler weather on cloudless nights, so make sure you bring extra non-cotton layers of clothing to stay warm. Additionally, a foam or inflatable camping-style pad or collapsible chair to insulate you from the cold ground will make a big difference. Be sure to carry extra food and water as you never know how late you'll be out enjoying the view. Furthermore, a good headlamp is absolutely essential for the trip in and out of your favorite celestial-viewing location. A headlamp with a red lens will help preserve your night vision if you need to turn it on during your stargazing session. If you want to take your stargazing experience to the next level, consider investing in a good telescope and you'll be treated to views of planets, nebulae, and more. This is not a complete list of things to bring with you into the backcountry, so make sure you do additional research about how to plan ahead and prepare for your stargazing adventure. Check out our Explore page for more great recreation ideas, and as always have fun, stay safe, and practice the 7 Leave No Trace principles.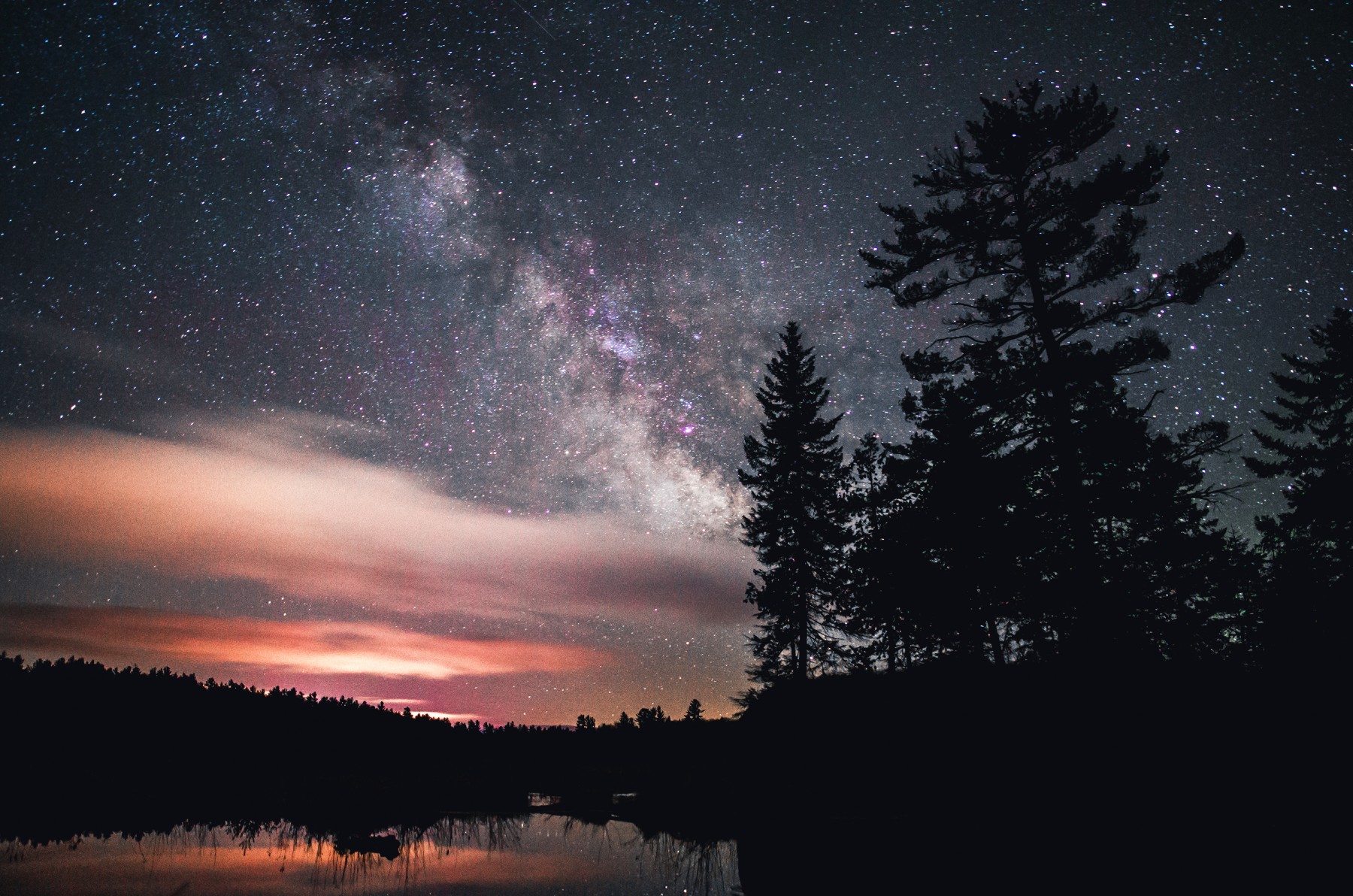 Though not visible during much of the winter, the Milky Way makes a dramatic return in the spring. Photo generously provided by Brendan Wiltse.
---
Story written by Tyler Merriam, Donor Outreach Manager. Top photo credit: James Reed. Sign-up for our e-newsletter to get weekly updates on the latest stories from the Ausable River Association.