Lake Placid is known for high-end resorts and Adirondack luxury. Many people, however, prefer to tent or hammock camp off the beaten path. Backcountry camping is a great way to enjoy the Ausable River watershed. Outdoor enthusiasts can experience the fresh air, glorious mountains, and clear lakes and streams during an overnight camping trip. Here are our picks for the best backcountry camping near Lake Placid, all of which require a little effort in exchange for solitude.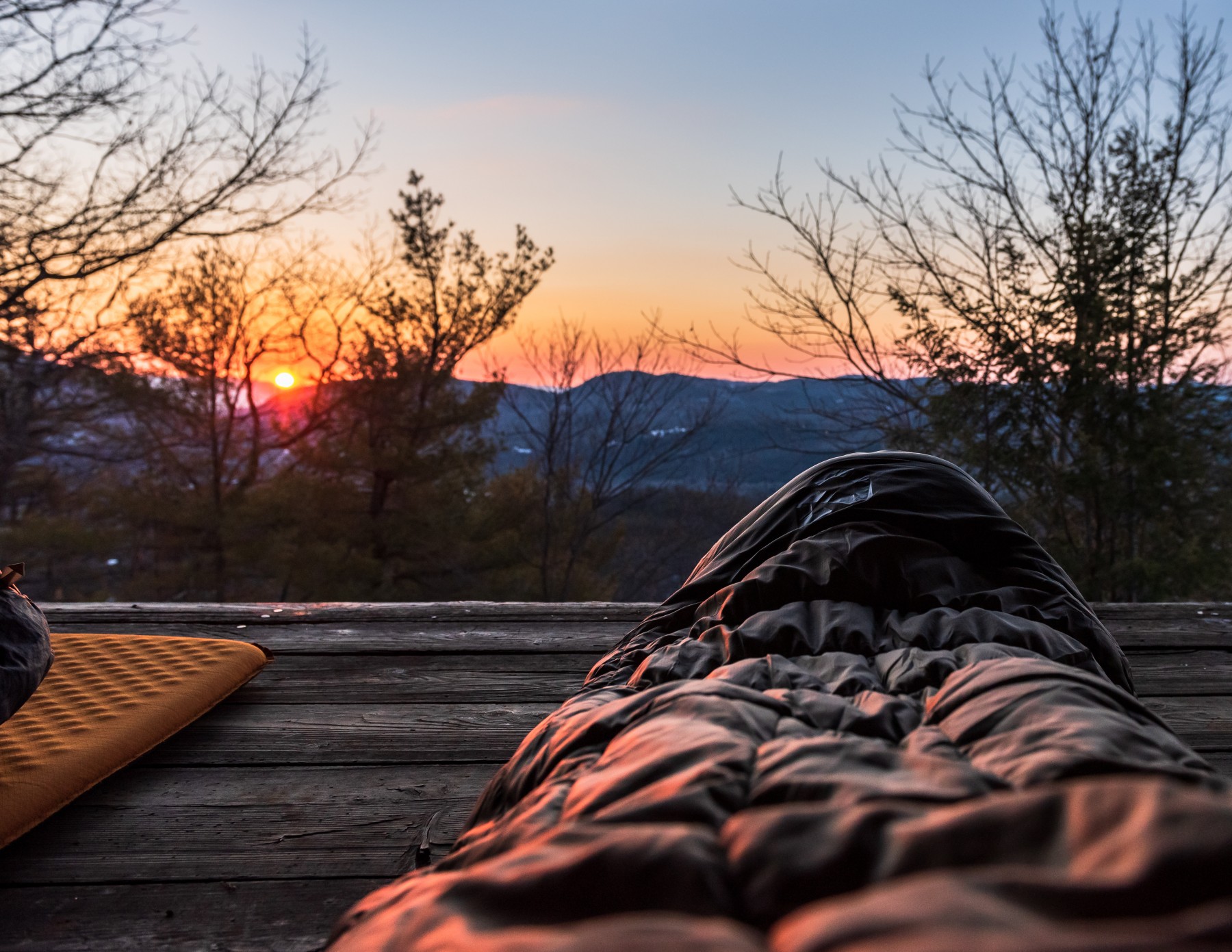 Lean-tos are available on a first-come, first-served basis, and setting up a tent inside is prohibited to respect other campers. Photo generously provided by Patrick Bly.
1. Owen and Copperas Pond
Situated in the Sentinel Range Wilderness, Owen and Copperas Pond offer scenic views of Whiteface, Kilburn, and Stewart Mountains. Both ponds are less than a mile from their trailhead on Route 86, but you will still feel immersed in the wilderness as you set up your tent. Our water quality monitoring on Copperas Pond often puts us in the water, so don't forget your towel if you want to experience this trip like a scientist.
Getting there: From Main Street Lake Placid, follow Route 86 for 5.3 miles to the Own Pond trailhead parking lot on your right, or 6.3 miles to the Copperas Pond trailhead parking lot on your left.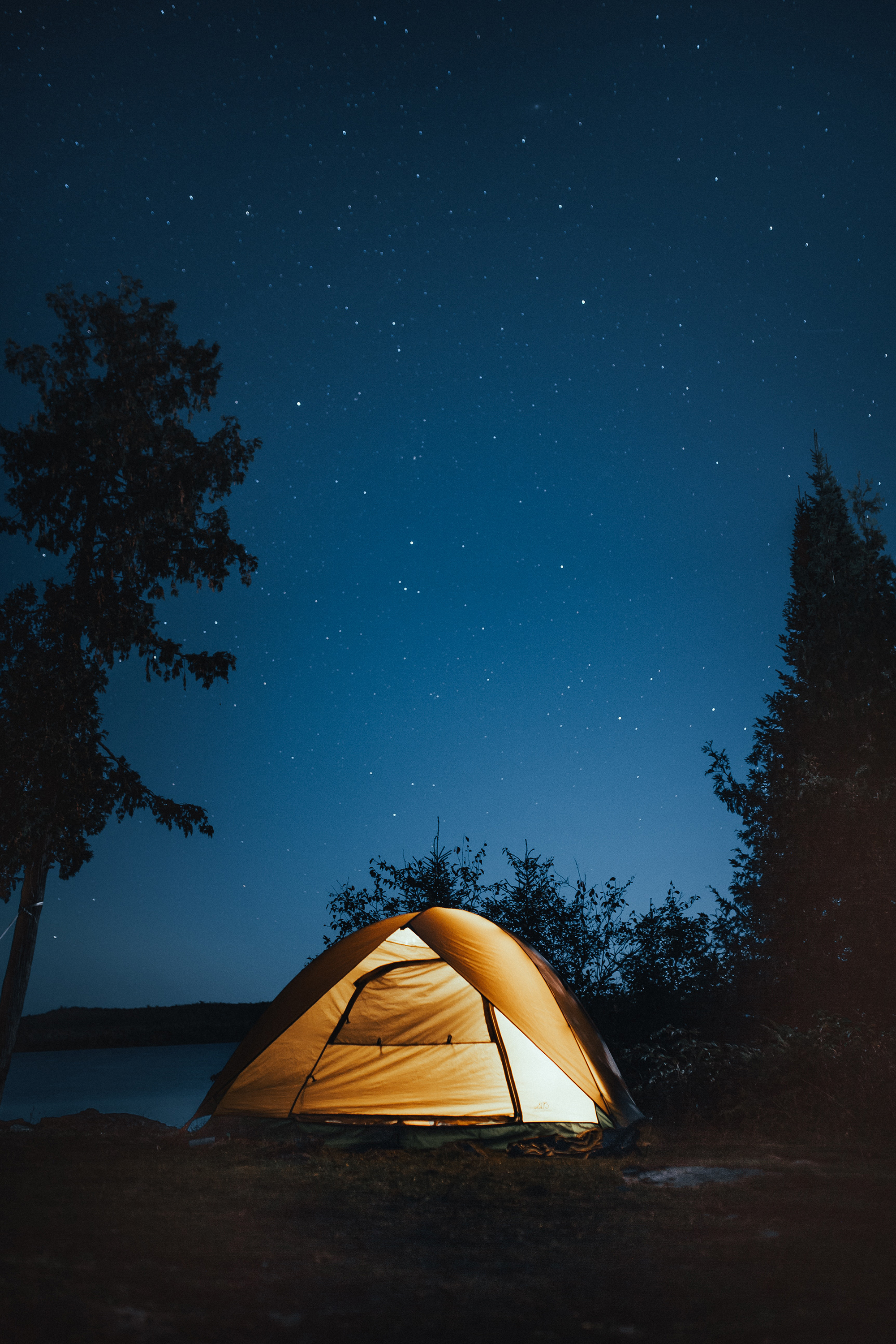 Adirondack stargazing is the best! Remember that tents must be set up at least 150 ft from the water. Photo generously provided by Josh Hild.
2. Cooper Kiln Pond
The lean-to is a well-known symbol of Adirondack camping. To experience one yourself, take a hike to Cooper Kiln Pond. There are two trails to this campsite, both of which meander through the valley between Morgan Mountain and Wilmington Peak. This trail is less popular than Owen and Copperas Pond, making it a great option for peace and quiet.
Getting there: From Main Street Lake Placid, follow Route 86 for 12 miles to the "four corners" intersection in Wilmington. From here you have two options. For the 2.7-mile trail, turn left onto the Whiteface Memorial Highway and follow it 2.8 miles to a fork in the road; bear right onto Gillespie Drive and follow it 0.6 miles to the trailhead on your right (the same trailhead for Cobble Lookout). For the 3.2-mile trail, stay straight on Bonnieview Road and follow it 3.1 miles to the trailhead on your left.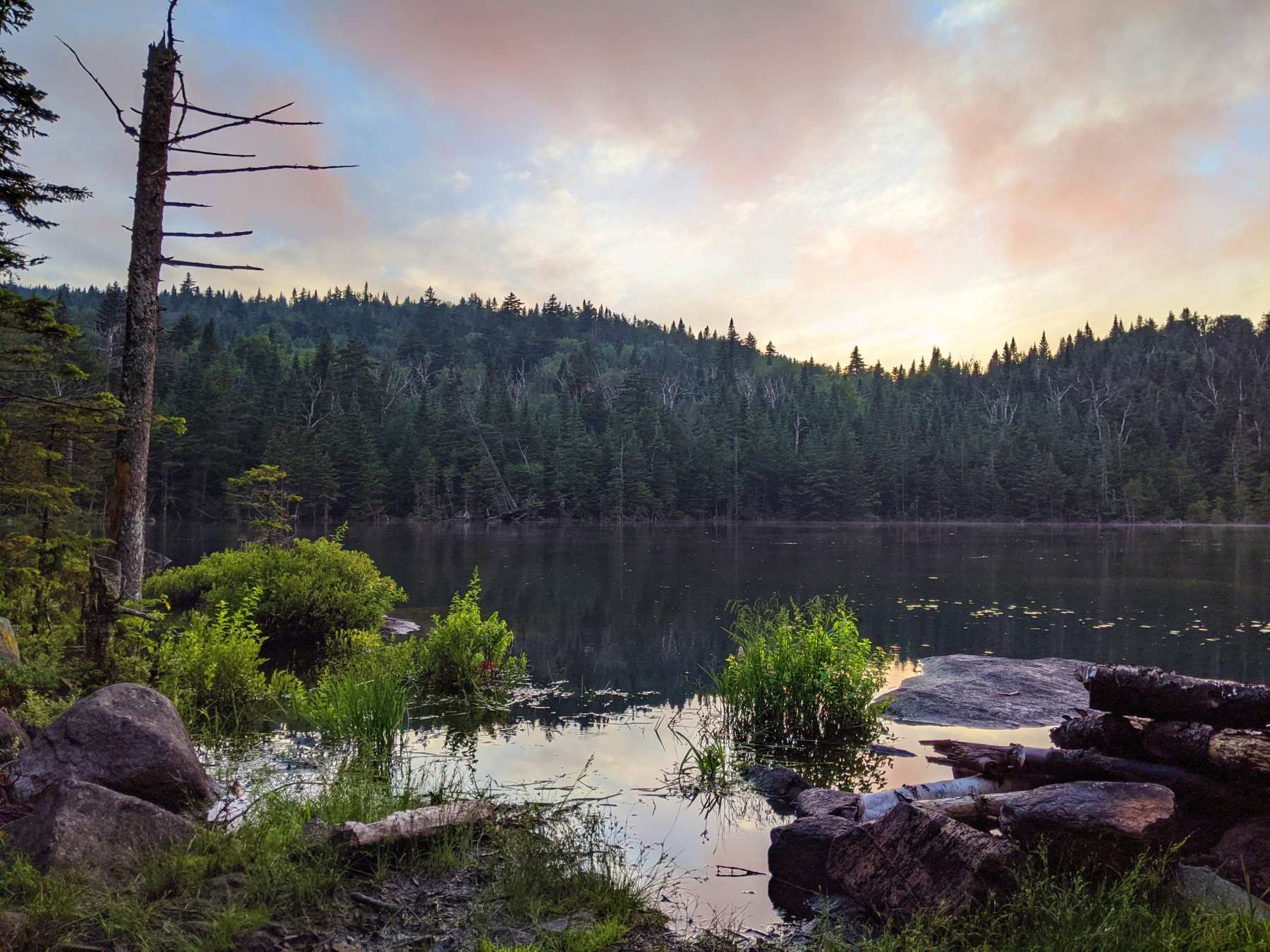 Camping next to an Adirondack pond is soothing. Make sure to wash your dishes at least 150 ft away from the water. Photo generously provided by Teela Seligmann.
3. Whiteface Landing
Would you like the option of either hiking or paddling to your campsite? If so, Whiteface Landing is the trip for you. Located on the northeast corner of Lake Placid, you can access this campsite via a 3-mile paddle across the lake or a 2.5-mile hike from Route 86. If you still have some energy when you arrive, consider hiking beyond Whiteface Landing for another mile to the to the picturesque Whiteface Brook lean-to.
Getting there: To paddle this route, leave from one of the two public boat launches on Lake Placid and follow the shoreline northeast to Whiteface Landing. To hike this route, follow Route 86 for 2.9 miles to Connery Pond Road and the trailhead on your left (the gate may be closed at certain times of year).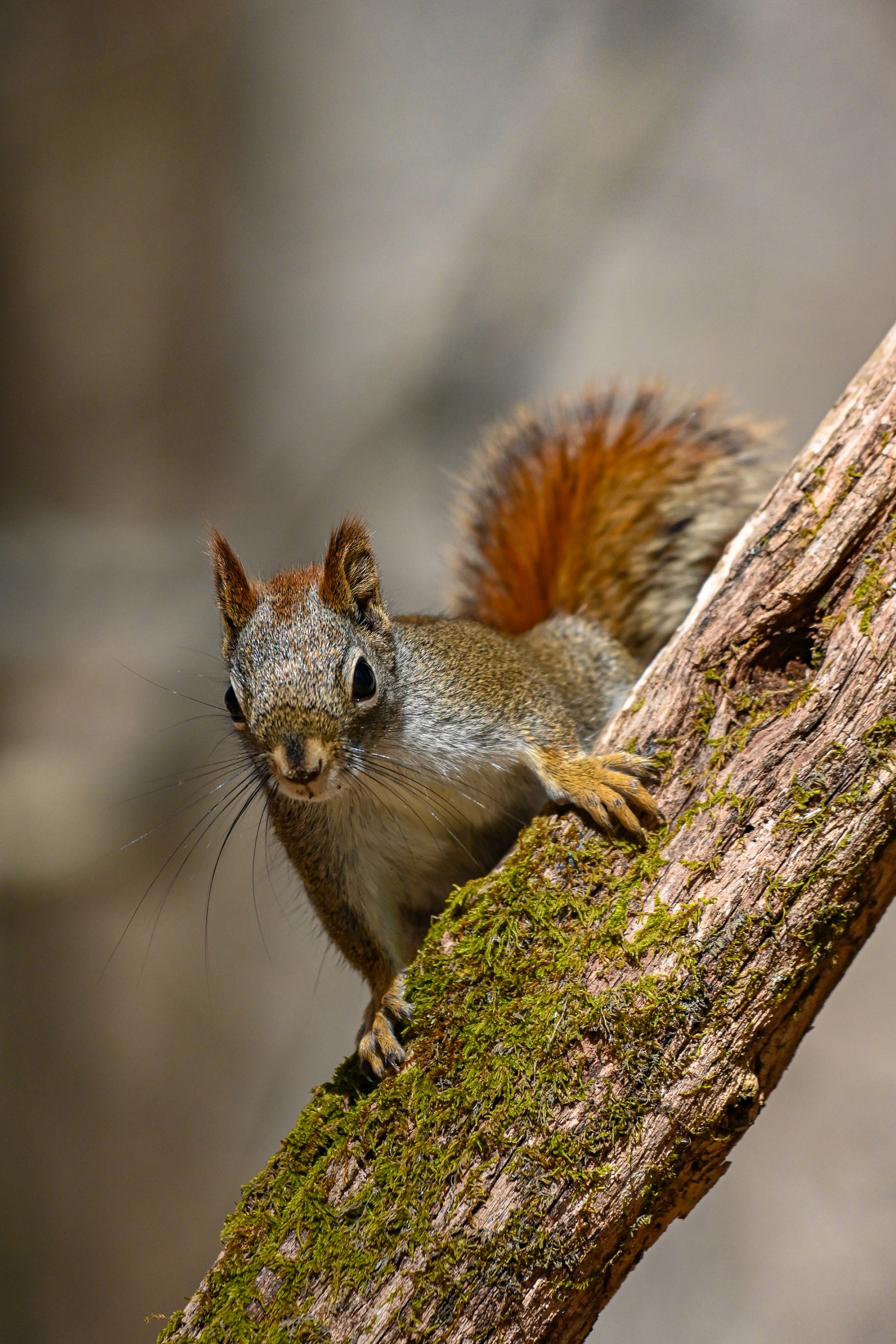 Wildlife, like this Red Squirrel, can be harmed by eating your food. A bear canister will protect your food from all animals. Photo generously provided by Brendan Wiltse.
4. Hurricane Mountain and Lost Pond
Campsites in the Keene Valley region of the Adirondack High Peaks can be crowded. The campsites near Hurricane Mountain are a good way to spread out this impact. Take your pick of a lean-to site or tent site on your way up Hurricane Mountain or choose the more secluded lean-to on Lost Pond.
Getting there: From Main Street Lake Placid, follow Route 73 for 14.4 miles to Hurricane Road on your left. Turn left here and drive 2.3 miles to Otoole Road (Lane) on your left. Turn left here and drive 1.1 miles to the northern Hurricane Mountain trailhead.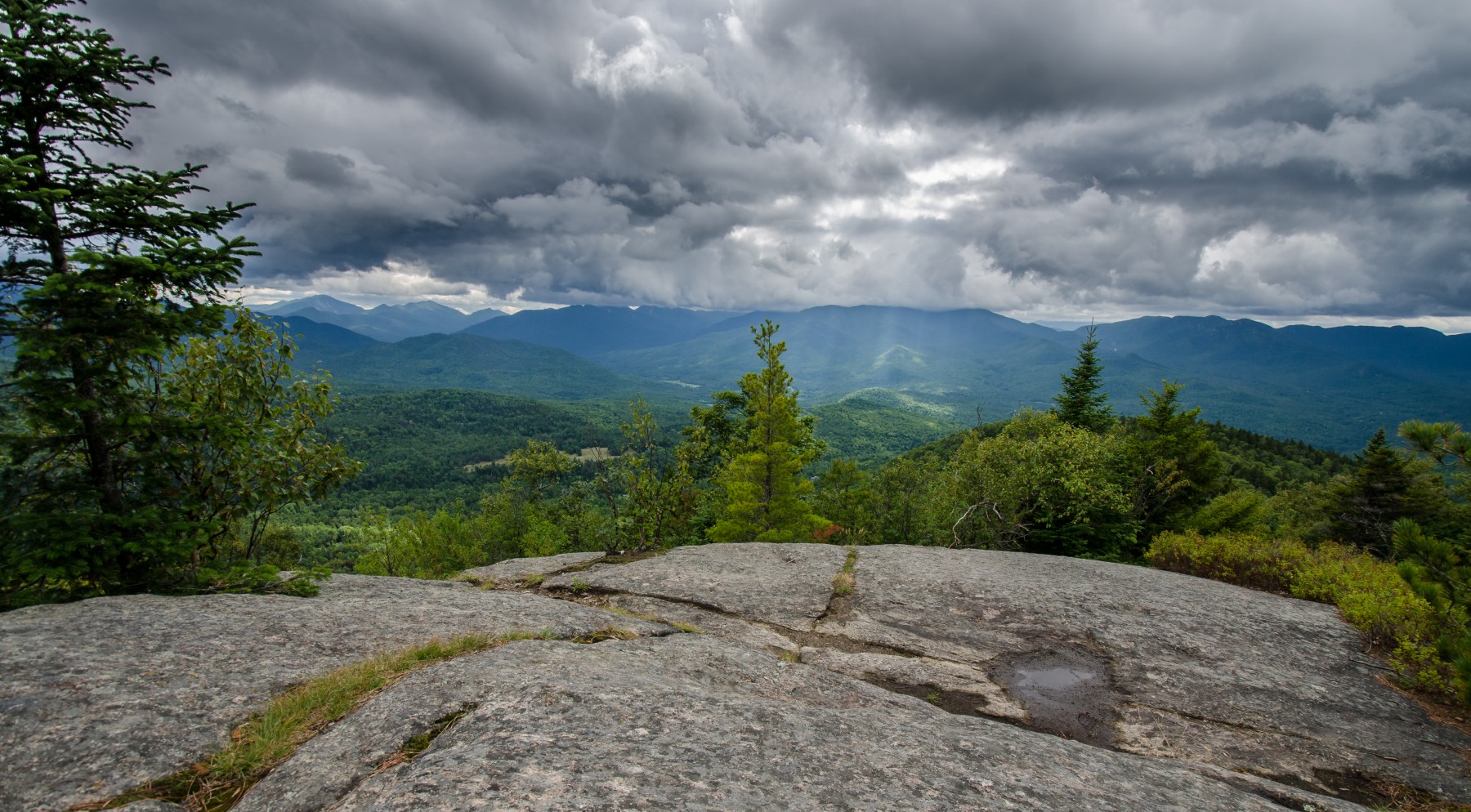 A bonus for camping at Hurricane Mountain is the gorgeous view from nearby Big Crow Mountain. Photo generously provided by Brendan Wiltse.
5. Wanika Falls
For the most remote experience on our list, backpack into the campsite near Wanika Falls. Located 6.7 miles down the Northville-Placid Trail, this camping area is situated near the headwaters of the Chubb River, one of the two major tributaries of the Ausable River. Wanika Falls is over 150 feet tall and made up of several beautiful sections of cascading drops. For an added bonus, bring your equipment to fish for some native brook trout.
Getting there: From Main Street Lake Placid, follow Route 73 0.2 miles to Station Street on your right. Turn right here and drive 0.8 miles to the intersection with Old Military Road. Cross Old Military Road and stay straight on Averyville Road for 1.1 miles to the Northville-Placid trailhead on your left.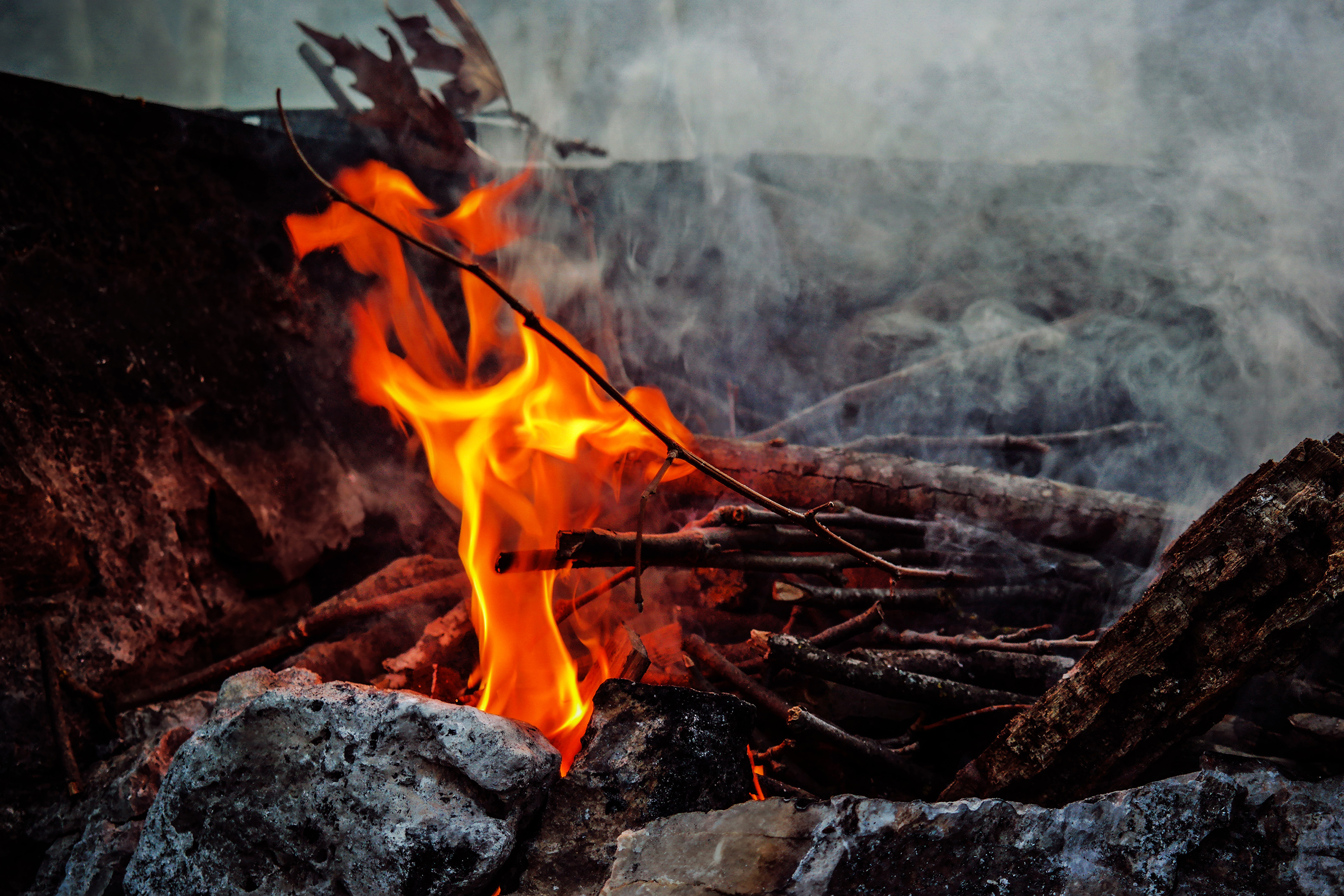 Minimize campfire impacts by using sticks smaller than your wrist and drowning the fire with water when done. Photo generously provided by Asim Revac.
Stay Safe and Leave No Trace
Plan ahead and prepare for your backcountry camping trip well in advance. Buy or rent the necessary equipment, such as a good quality backpack, tent, sleeping bag, and sleeping pad. Don't forget smaller essentials, such as a map, headlamp, and water bottles. Bring plenty of weather-appropriate and non-cotton clothing, including warm layers and a waterproof/breathable rain jacket. Pack extra food for the trip in case your travel plans take longer than expected. Be sure to leave a detailed itinerary of your travel and camping plans with a trusted friend or family member.
While camping, make sure you follow other principles of Leave No Trace. Stay on the trail while you're hiking and aim to camp at the designated sites listed above. Carry out what you carry in (including toilet paper and fruit peels and pits), use designated toilets and outhouses when possible, and wash your hands and dishes at least 150 feet away from the water. Leave the natural landscape in its original state, and don't stack rocks or carve into trees or lean-tos. Keep campfires small and in designated fire rings and be sure to completely drown the fire with water before you leave. Observe wildlife from a distance and use a bear canister or properly hang your food from a tree at night. Lastly, be respectful of other people on the trail and at campsites. Together, we can all enjoy and preserve the scenic beauty of the Ausable watershed and beyond.
---
Sign-up for our e-newsletter to get weekly updates on the latest stories from the Ausable River Association.

---
Top photo generously provided by Brendan Wiltse.