Talk about getting to know the Ausable River even better than before! AsRA science staff Carrianne and Liz spent the past two weeks climbing up, down, and along riverbank forests surveying the buffer zone between people's homes and the river or stream bordering their yard. From thick stands of speckled alder-dominated shrub lands and dense hemlock forests, all the way to riverbanks full of towering hardwoods, we've seen a lot of healthy buffers. As it turns out, leaving buffers wild is the best thing you can do for waterways and wildlife. All this intensive work is part of a pilot accreditation project at AsRA called Stream Wise. We've awarded 5 out of 7 total landowners with the Stream Wise certification so far, and are providing easy steps they can take to build a better buffer - for wildlife, for stream health, and for the planet.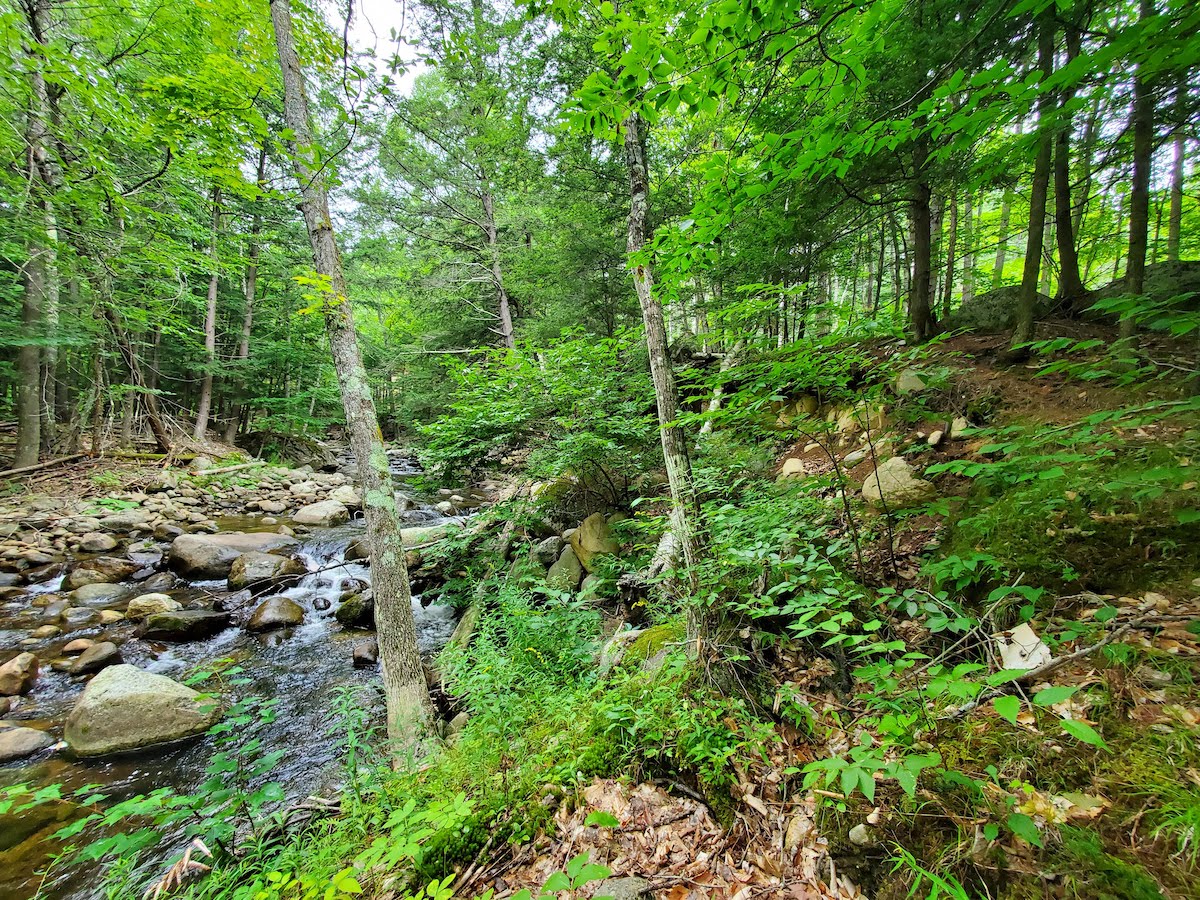 Example of a fully vegetated native riparian (river side) buffer on Nichols Brook in Keene
This summer, the Ausable River Association has been piloting a new program in partnership with Lake Champlain Basin Program (LCBP) called Stream Wise. We are one of three pilot partners, and using the Stream Wise Riparian Buffer Assessment Protocol, we are assessing ten volunteer landowner properties adjacent to streams or the river on the New York side of Lake Champlain. The protocol was developed by a team of regional experts convened by LCBP, including AsRA's Kelley Tucker, who drew upon current research, riparian buffer programs around the country, and existing regulations in Vermont, New York, and Quebec. The end goal of Stream Wise is to inform and engage landowners in protecting and planting native vegetated buffers on their properties that improve stream health and wildlife habitats.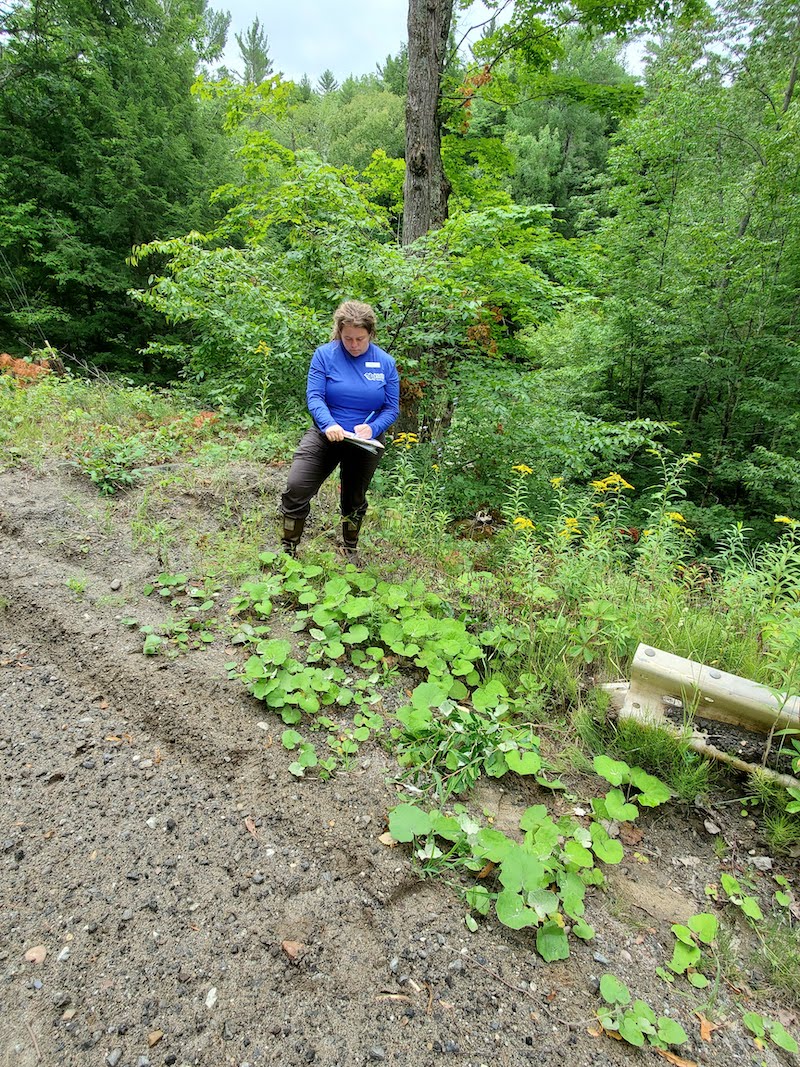 Carrie Pershyn assesses how road and driveway runoff is infiltrating into the forest buffer.
After we advertised Stream Wise, several landowners signed up to be part of the pilot program. Our first step is to perform a desktop assessment of their property using GIS and county-wide tax maps to measure buffer width, property size, and amount of waterfront footage. Next, we prepare for our field visit and on-site assessment of the property.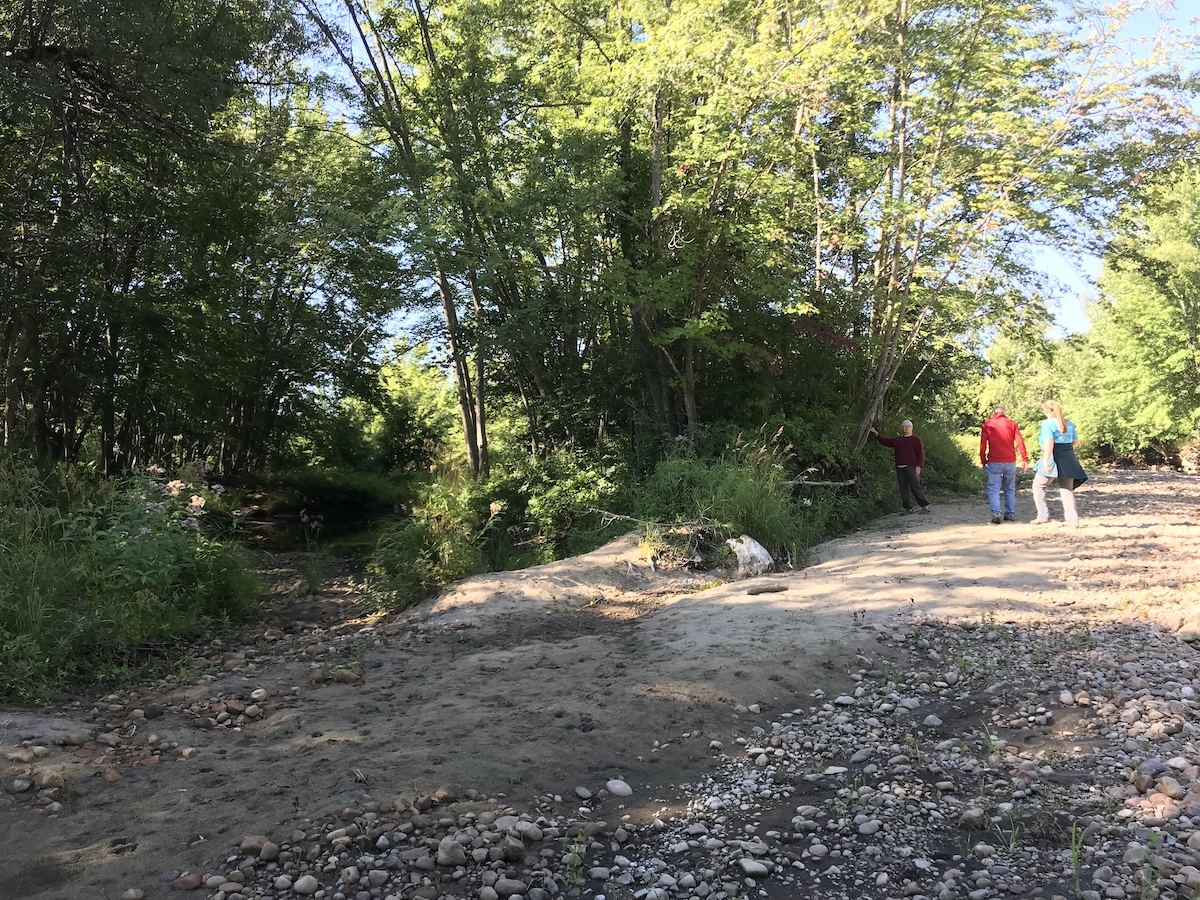 Liz Metzger walks with landowners along their riparian forest buffer on the East Branch Ausable River in Jay.
Once we arrive at a site, we meet the landowners and take a tour of their streamside zone. Our assessment properties range from less than one acre to hundreds of acres in size. We walk across the property measuring buffer width, identifying native and nonnative trees and plants, and learn how the landowner uses these streamside zones. We are also looking at the number of vertical layers that are present in the forest buffer zone. These layers can include dead leaves and wood, grasses and flowering plants, then shrubs, understory trees, and, finally, full-grown canopy trees. We are looking for all five layers at a site, though not all forest types along the Ausable will have all of these layers, like in a dense forest of eastern hemlock trees.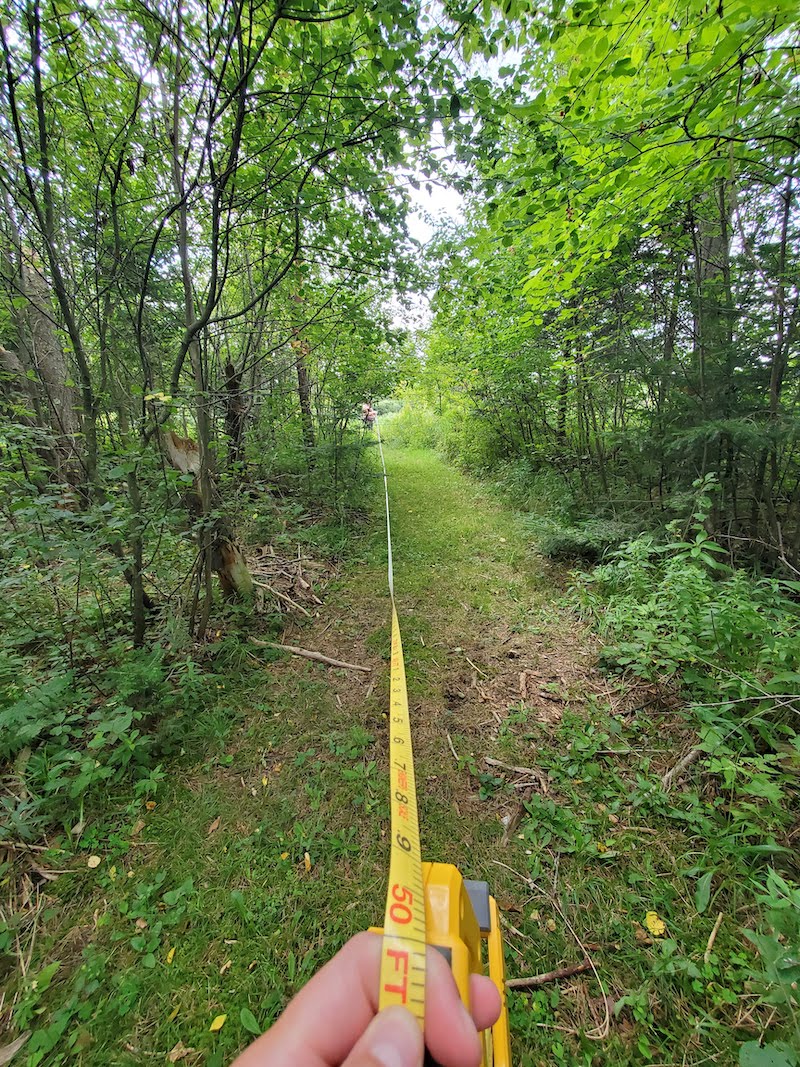 For the Stream Wise Award, we are looking for a minimum 50-foot buffer between the river and the 'developed' part of a property.
By the end of the site visit, we know enough to share with landowners the beneficial practices they've already put in place in their river buffer zone, whether they realize it or not. And we can provide some tips for improvement. Species composition and health is a critical category. Leaving the buffer wild is often the best way to keep it healthy. In some cases, seasonal or annual management can help enhance the buffer. For example, in a few instances, we find invasive species growing in the buffer zone, like Japanese knotweed or Tatarian honeysuckle. When we find these, we show the landowner where they are and provide instructions on removal or long-term management. If invasive species make up less than 25% of all species in the buffer, the landowner is still eligible for the Stream Wise award.
Land use is another critical assessment category. After we finish measuring buffer width and buffer vegetation, we look at how the landowner uses the different buffer zones. We compare the relative percentages of mowed areas, vehicle, and footpath access versus the total buffer area (less than 10% is ideal). We also look at how rain and stormwater flows from the developed areas of the property (driveways, sidewalks, and roads) down to the river. If the landscape can soak up water or at least spread it out as it flows downhill, the property is eligible for Stream Wise. If the storm runoff gets channelized and causes a gully to form, causing erosion, we provide tips and tricks to the landowner for helping the water get dispersed as it flows towards the stream.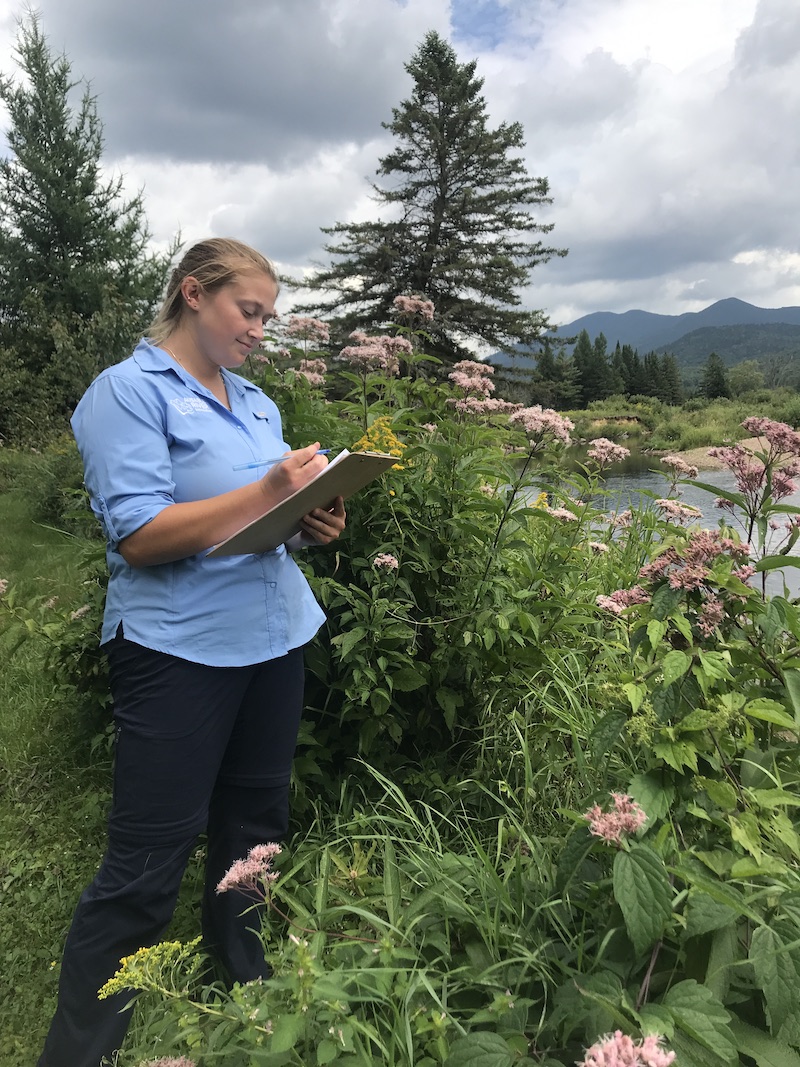 Liz Metzger assesses the native vegetation in this riparian buffer along the West Branch Ausable River. Native wildflowers Joe Pye Weed and Canada goldenrod pictured.
---
 Support our biodiverse habitats work for wildlife and their habitats. Give with confidence today!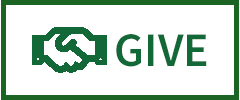 ---
At the end of the assessment, we either provide the landowner with a Stream Wise Award or a Stream Wise Certificate of Participation. Both include a summary report of positive features and practices and the certificate identifies specific areas that could be voluntarily improved to get an award. Shortly thereafter, we provide a written report with more detail on the practices mentioned in the certificate. The report offers tips and tricks for DIY riparian restoration and invasive species management and a list of technical assistance resources. If a property does not meet all the criteria and the landowner wants to try to take action to meet the criteria, we can arrange a second property evaluation at a later date. See the example photo below for a before and after scenario where a re-naturalized property would meet Stream Wise standards.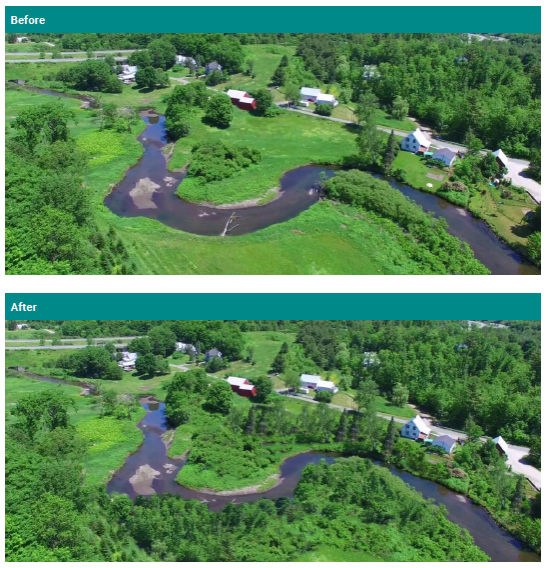 Before and After images of a major riparian buffer restoration project. Note: In this very clear example, it took at least 10 years to grow the buffer between the before and after pictures.
Stay tuned for an upcoming blog about the DIY things you can do to enhance your buffer. If you can't wait to learn more about Stream Wise, please join us for one of our Summer Guided Watershed Tour series at "Buffers and Beverages" on Tuesday, August 30, 2022, from 3-5 pm at the Keene Forest Park property, across the river from the Keene Community Center. Join Carrianne Pershyn, fish and wildlife ecologist and Biodiversity Research Manager for the Ausable River Association, and Liz Metzger, AsRA Research Associate as they lead a program highlighting our partnership with Lake Champlain Basin Program on becoming Stream Wise certified. This is an opportunity for a meet and greet with AsRA staff and neighbors in Keene to learn about what it means to be Stream Wise and share beverages from East Branch Organics. Then, get the opportunity to walk through a Stream Wise Award property down to the East Branch Ausable River. If you decide you want to become Stream Wise, you can sign up your river or stream property for a future assessment. We're excited to partner with East Branch Organics and the Town of Keene for this event and appreciate their generosity in letting us use this beautiful forest buffer property, the site of an Ausable River Association stream restoration, and future town park.
---
Story by Carrianne Pershyn, Biodiversity Research Manager.  

Sign-up for our e-newsletter to get weekly updates on the latest stories from the Ausable River Association.