Spring is around the corner here in the northern Adirondacks. On the upside, as winter gives way, temperatures increase - for the most part, the sun shines longer and is warmer waking our maple trees and leading to sugaring season. Fast on the heels of sugaring season is mud season. Indeed, the two are largely synonymous in the Adirondacks and neighboring Vermont. As snow melts off our mountains, shallow soil becomes saturated with moisture that cannot drain into the deeper frozen ground. This results in mud – and lots of it. This mud finds its way into seemingly everything, from car wheel wells to the treads of our hiking boots.
While mud itself is a piece of the ecological puzzle, it can become a recreational challenge for those of us who like to spend time outdoors between the end of March and mid-to-late May (before black fly season). Walking on muddy trails at higher elevations can erode trails and cause trail widening by those attempting to skirt around muddy patches. To address this concern, and the added issue of trampling fragile vegetation, the second principle of Leave No Trace is "travel and camp on durable surfaces." But what does this mean? What are durable surfaces? And how do we know what to travel and camp on?
Bare rock is a good example of a durable surface. Photo credit: Placid Times Photography.
What Are Durable Surfaces?
Durable surfaces are those that can tolerate and recover from frequent and repeated compressing forces, such as those from hiking boots, bike tires, and tents. They are typically devoid of vegetation and may be solid or malleable. Examples of durable surfaces in the Adirondacks are established trails and campsites, bare rock, sand and beaches, gravel and gravel bars, ice, snow (preferably over 6 in deep), water, dry grass, and unvegetated forest duff. Duff is another name for the bare forest floor and is made up of shed vegetation such as leaves, needles, branches, bark, and stems, all in in various stages of decomposition.
---
Support our goal of responsible, low-impact recreational opportunities protective of Ausable waterways and adjacent lands Give with confidence today!
---
Examples of non-durable surfaces in the Adirondacks are areas with alpine vegetation above treeline, riparian zones (the land and vegetation adjacent to a stream that has a direct effect on the stream – such as woodlands and floodplains), peat bogs and other wetlands, and fragile vegetation such as wet forest meadows. Other non-durable surfaces exist outside of the Adirondacks, too, such as alpine tundra, desert puddles, and living soil (also called cryptobiotic soil because it's created by living organisms such as algae, cyanobacteria, and fungi). You can learn more about these surfaces and how to protect them on the Leave No Trace website.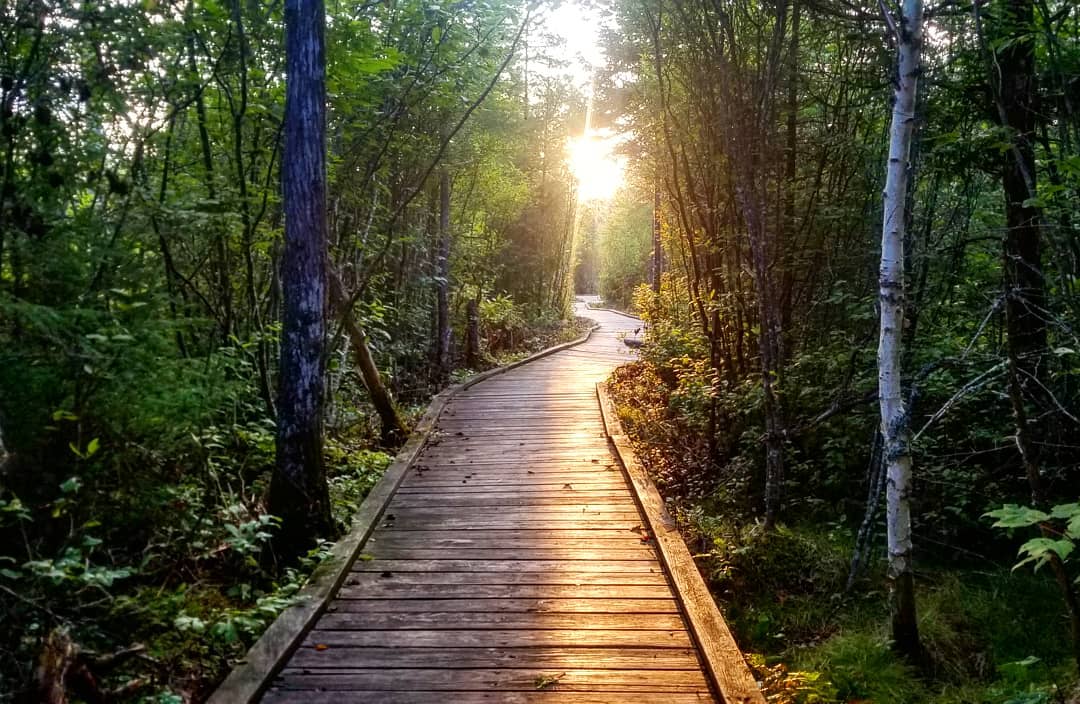 Boardwalks are another good example of durable surfaces. In this category are also timber planks, puncheons, and tent platforms.
What About Mud?
So, is mud a durable surface? The answer is surprisingly, yes. But why? Mud itself may not be all that durable. It is unstable and can grow deeper with additional trampling. But mud is typically devoid of vegetation and can pack down and become solid again when conditions dry. The areas around the mud, however, are typically lined with vegetation such as wildflowers, shrubs, ferns, moss, grasses, and other plants. As hikers attempt to avoid mud by skirting the trail edge or walking around puddles, this vegetation becomes trampled and will possibly die. The lack of vegetation then leads to erosion, which leads to larger areas of mud.
This trail widening effect is a common problem among Adirondack trails. In more severe cases, trail widening and erosion may lead to trail closures for revegetation or for safety purposes. If these cumulative effects on a single trail are not problematic enough, imagine the degree of trail damage that can occur across the whole Adirondack region if everyone skirted mud and puddles. This mud and soil will ultimately flow into our streams and rivers where they will choke wildlife habitat and degrade our fisheries.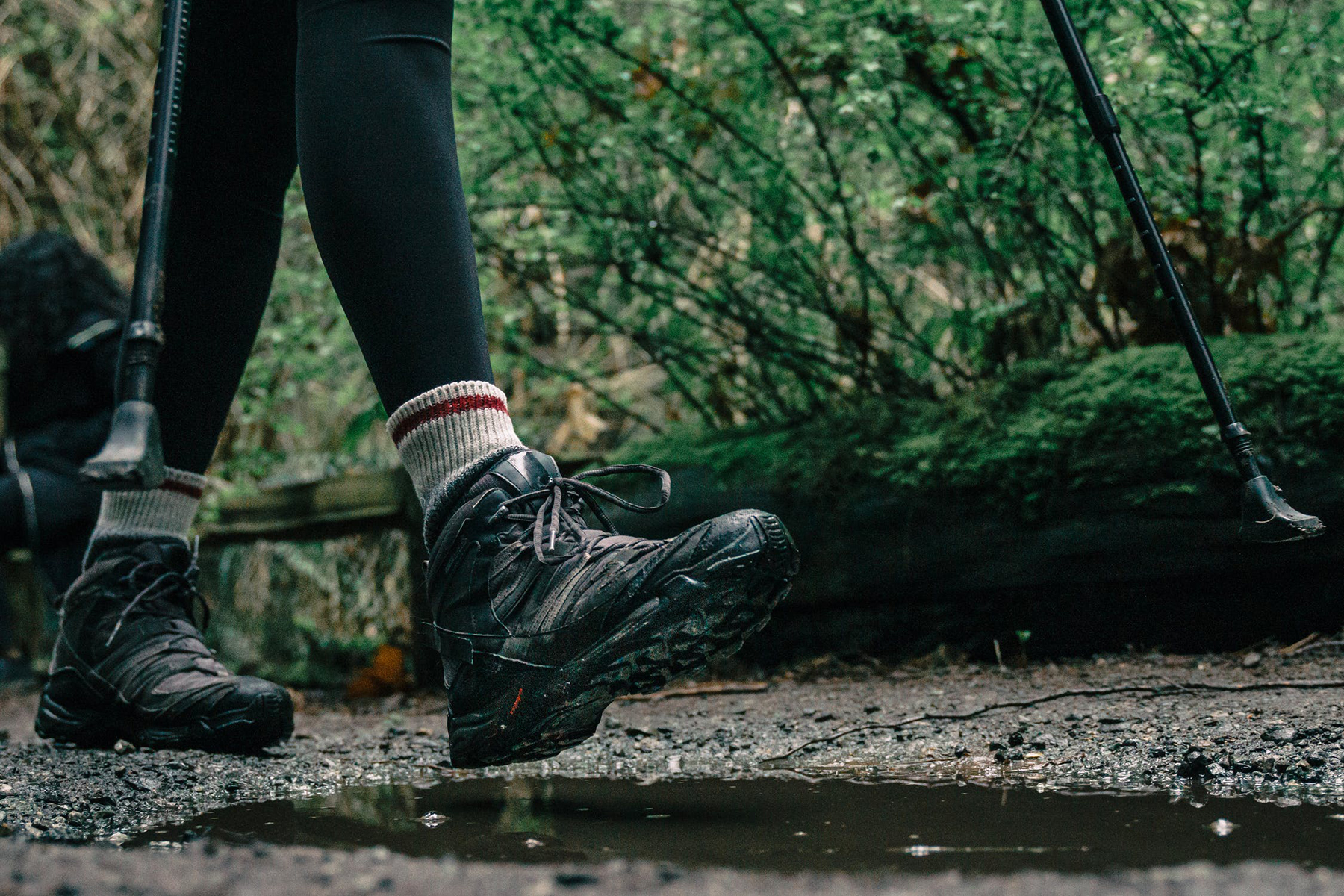 Walk right through the middle of puddles and mud to avoid trampling vegetation and widening trails. Photo credit: PNW Production.
Trips For Mud Season Traveling and Camping
In mud season, specific guidelines exist for traveling and camping on durable surfaces. First, stick to elevations below 2,500 ft. Higher elevations have more snow and take longer to dry. Traveling at lower elevations can reduce trail erosion, protect sensitive spring vegetation, and lead to a safer traveling experience for you and your hiking partners. Second, be aware of trail hazards such as rotten snow, thin ice, and swollen stream crossings that can lead to flooded trails. These conditions not only create a safety concern, but also encourage off-trail hiking that can further damage trail systems. Avoid trails altogether if they are covered with snow or ice, flooded, or muddy.
Third, be aware of trail closures. Hiking and mountain biking trails at low elevations are frequently closed due to wet and muddy conditions, so stay tuned to the Department of Environmental Conservation (DEC) backcountry trail information and Barkeater Trails Alliance (BETA) to stay up to date on trail conditions. Fourth, stick to established trails and avoid unmaintained trails. Trails without regular maintenance are vulnerable to damage and erosion, so prioritize official, marked trails established by the DEC or other trail-savvy organizations.
Fifth, if you're camping during mud season, stick to established and marked campsites and pay close attention to no camping signs. You can find established backcountry campsites on several reputable maps, as well as the DECinfo Locator online. Lastly, walk right through the middle of the mud when you encounter it. You spent a lot of money on high-quality, waterproof hiking boots and gaiters. Put them to good use and minimize trail erosion and widening by walking right through the middle of the next puddle or muddy section you encounter.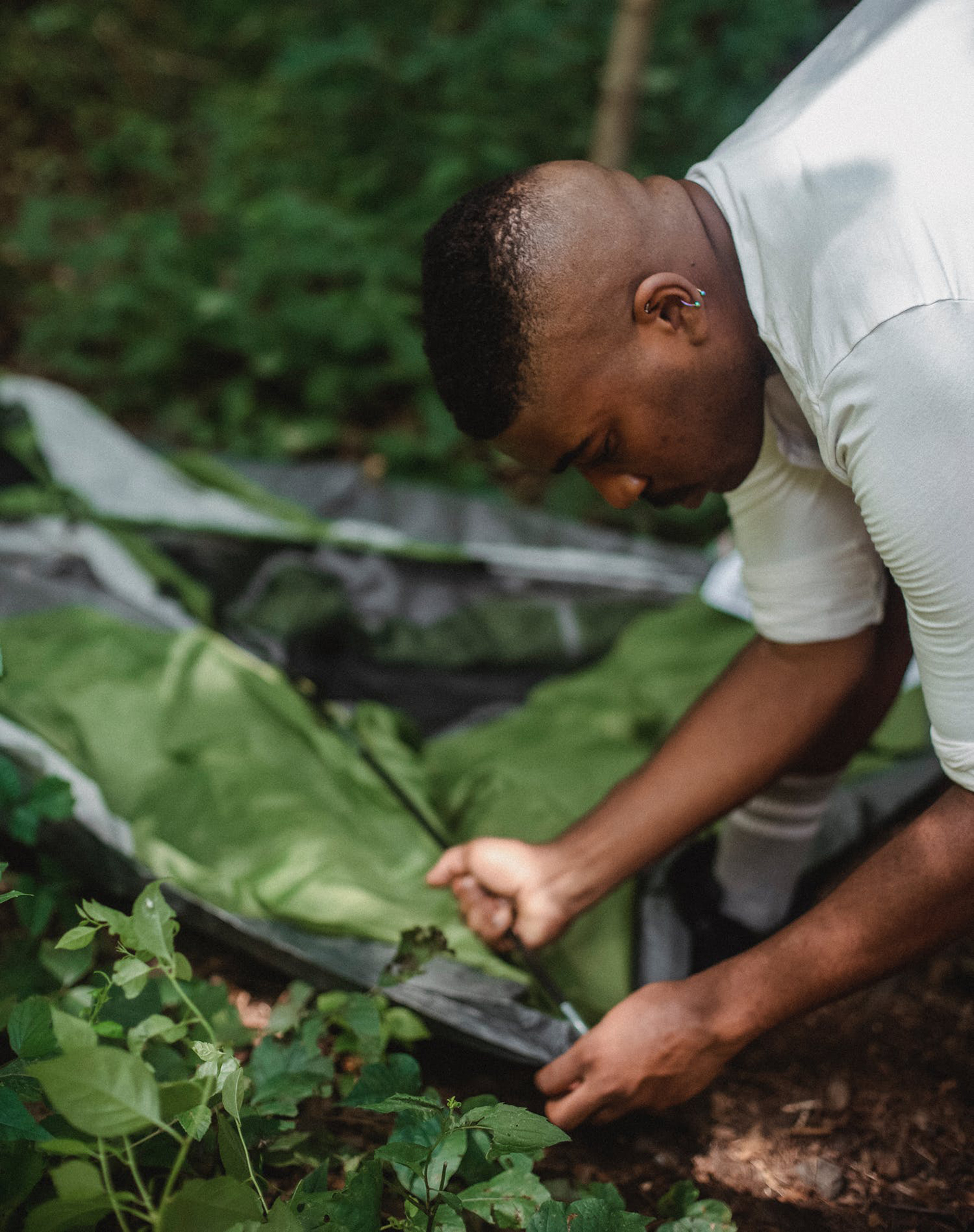 Established backcountry campsites have solid dirt areas on which to set up a tent. Photo credit: Kamaji Ogino.
Bringing It All Together
Many Adirondack residents choose to vacation out of the area during mud season, and fewer visitors recreate locally during this time of year. But, with proper preparation and planning it can be a rewarding time to enjoy the Adirondacks. Hopefully we'll see a lot more sustainable trail design in the future. For now, we can all do our part to protect the trails and campsites we love. This blog is certainly not a comprehensive view into traveling and camping on durable surfaces, though the guidelines can be applied year-round. If you want more information about how to minimize your impact, including off trail navigation and other seasonal considerations, check out some of our other blogs, or visit the Leave No Trace and DEC websites. We hope you have safe and enjoyable mud season adventures this year.
---
Story written by Tyler Merriam, Donor Outreach Manager. Top photo credit: Brendan Wiltse.
Sign-up for our e-newsletter to get weekly updates on the latest stories from the Ausable River Association.