When it comes to Ausable River Association guided river tours, participants readily share their highlights with an infectious enthusiasm. "The best part was seeing the Osprey nest! And seeing the baby woodpecker clinging to the tree. And learning about the cookie bird. And learning about the ways to identify trees. And being led while learning new terms – like the muscle tree – in the comradery of others." We think it's great if you have one, or five, best parts! And we're excited that this enthusiasm was evident in the written comments of the over 100 people who joined us for our 2021 series of guided river tours.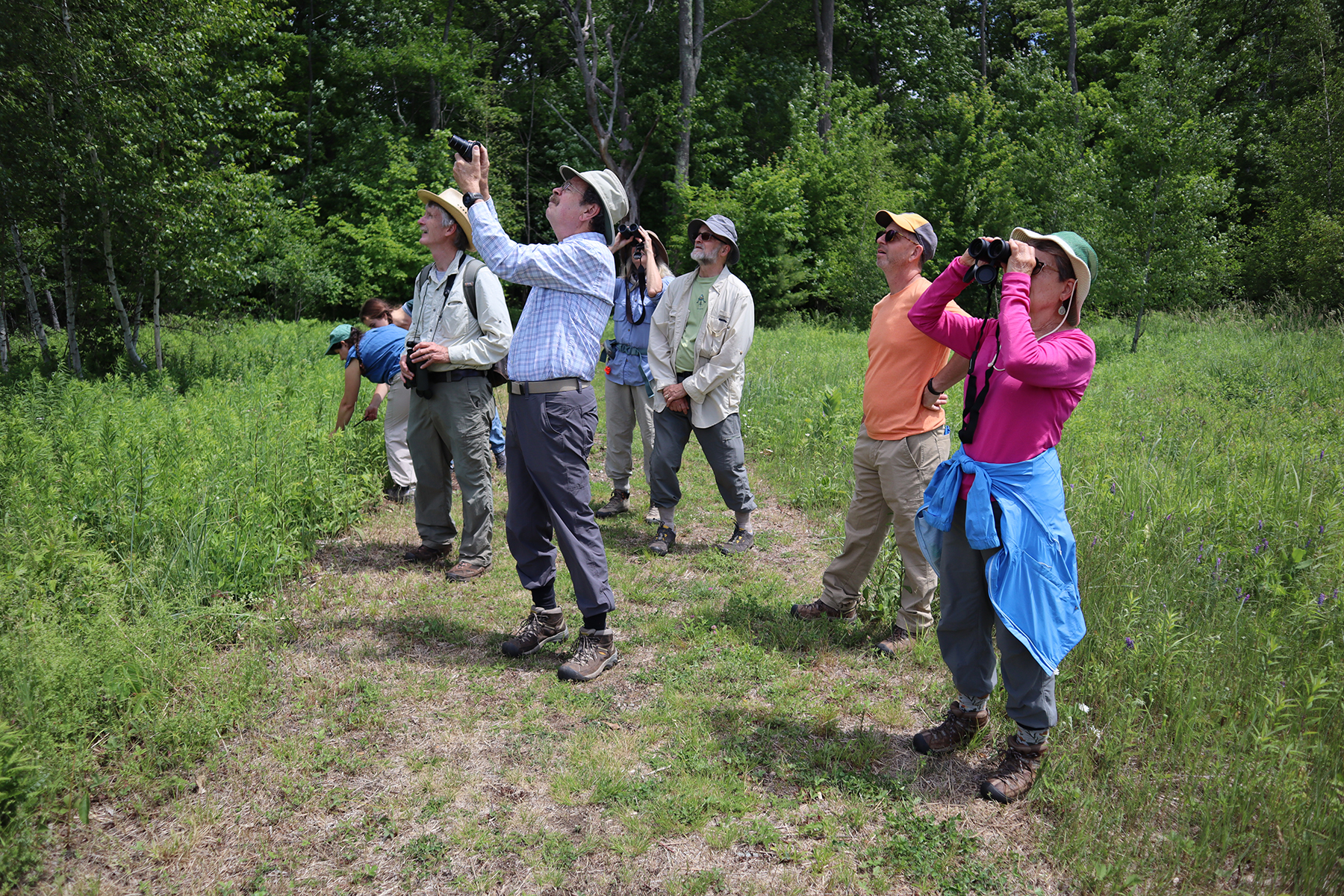 Ed Kanze and participants viewing an active osprey nest at Whickham Marsh.
The primary goal for our tours is to educate and inspire responsible stewardship in residents and visitors alike. This year we offered 11 themed tours from May to September, each in different locations across the northern Adirondacks. We began the season with a drawing workshop led by artist and biologist Cris Winters. Participants hiked part way into Whiteface Landing and learned about various spring wildflowers along the way. One attendee summarized: "Cris Winters is a skilled botanist. Her drawing exercises helped us see plants more accurately, transferring observation through our eyes and hands onto paper. I know I'll see more in the forest and in artwork as a result."
Dr. Larry Master, a zoologist and Ausable River Association board member, led the next three tours: two birding walks (we added a second walk due to high demand), and a bat and moth research night. We recorded over 35 different species on each birding walk, and at least as many moths on our nighttime collection bedsheet (see the photo below). "The best part was Dr. Larry Master's excellent knowledge and ability to share it," said one participant, a statement that accurately captures the depth of knowledge exhibited at each one of Larry's presentations.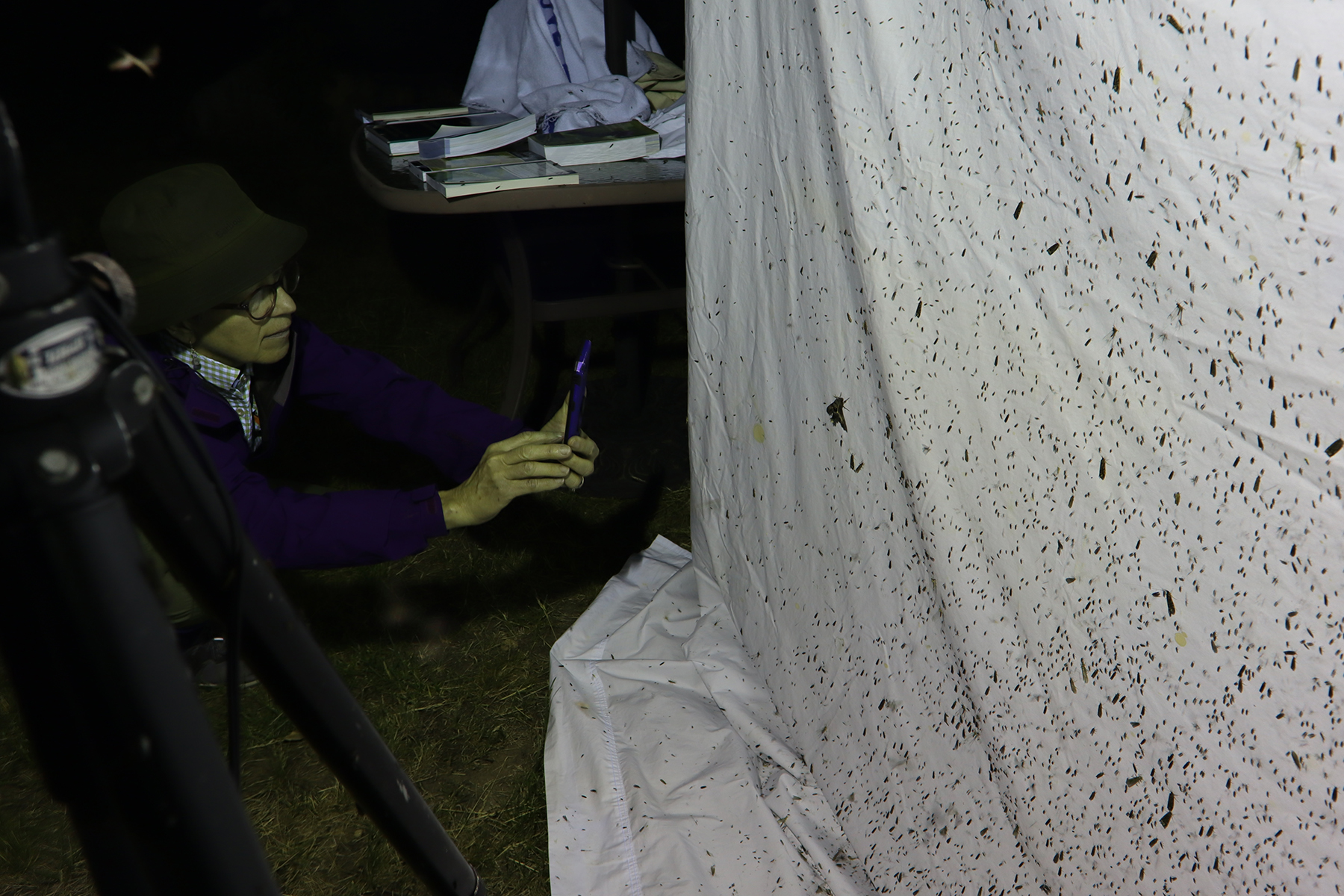 Thousands of insects, including some large moths, on a bed sheet for the bat and moth research night with Dr. Larry Master.
And speaking of depth of knowledge, it was a pleasure to welcome Ed Kanze back for a second year of river tours, this time as a leader for a tree identification hike. To diversify the geographic location of our 2021 tours, we chose Wickham Marsh, in the Boquet River watershed, as our location for this hike. The trails, and selection of trees, made this a great choice, as summarized by one participant: "I loved experiencing an area where I've never been, and Ed's guidance and stories made the hike exceptionally interesting and educational."
The next two tours, led by Ausable River Association staff members, brought us back to the beauty of the Wilmington, NY region. First, Carrianne Pershyn, Biodiversity Research Manager, led a hiking trip to the stunning Wilmington Notch Falls. Along the way, participants learned about wildflowers, ferns, aquatic macroinvertebrates, environmental DNA research, and more. A few weeks later, Liz Metzger, River Steward, and Leanna Thalmann, Water Quality Associate, led a paddling trip on Lake Everest. A great blue heron made a guest appearance part way through the tour and gave participants the opportunity to hear its guttural call and see the impressive width of its wingspan as it flew overhead.
Learning about local flora with biologist Cris Winters.
Back by popular demand this season, Helene Gibbens led our next tour, a guided Riverwalking experience. While most of our tours are educational, Riverwalking focuses on connecting the participants with the natural world through their senses, while learning about the Ausable River in the process. Donned in waders and with hiking poles in hand, attendees heightening their senses to all the sights, sounds, smells and textures of the river environment.
---
 Support our goal to inspire informed residents and visitors caring for the health of the watershed where they live, work, and play. Give with confidence today!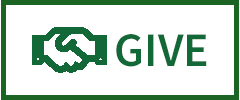 ---
Dr. Larry Master returned for our next tour, a paddling trip on the Boquet River to learn about freshwater mussels (bivalves). Participants were able to explore the underwater world with our newly constructed viewing buckets. We made these underwater viewing devices by cutting a circular hole in black, five-gallon plastic containers and affixing plexiglass to the bottom. While paddling along, attendees could place the viewing buckets in the water and get a clear view of aquatic life, from freshwater mussels to native minnows. One participant shared this thought: "I never knew there were so many incredible facts about mussels, like how their larva spend their early lives living on fish gills in a symbiotic relationship with the trout!"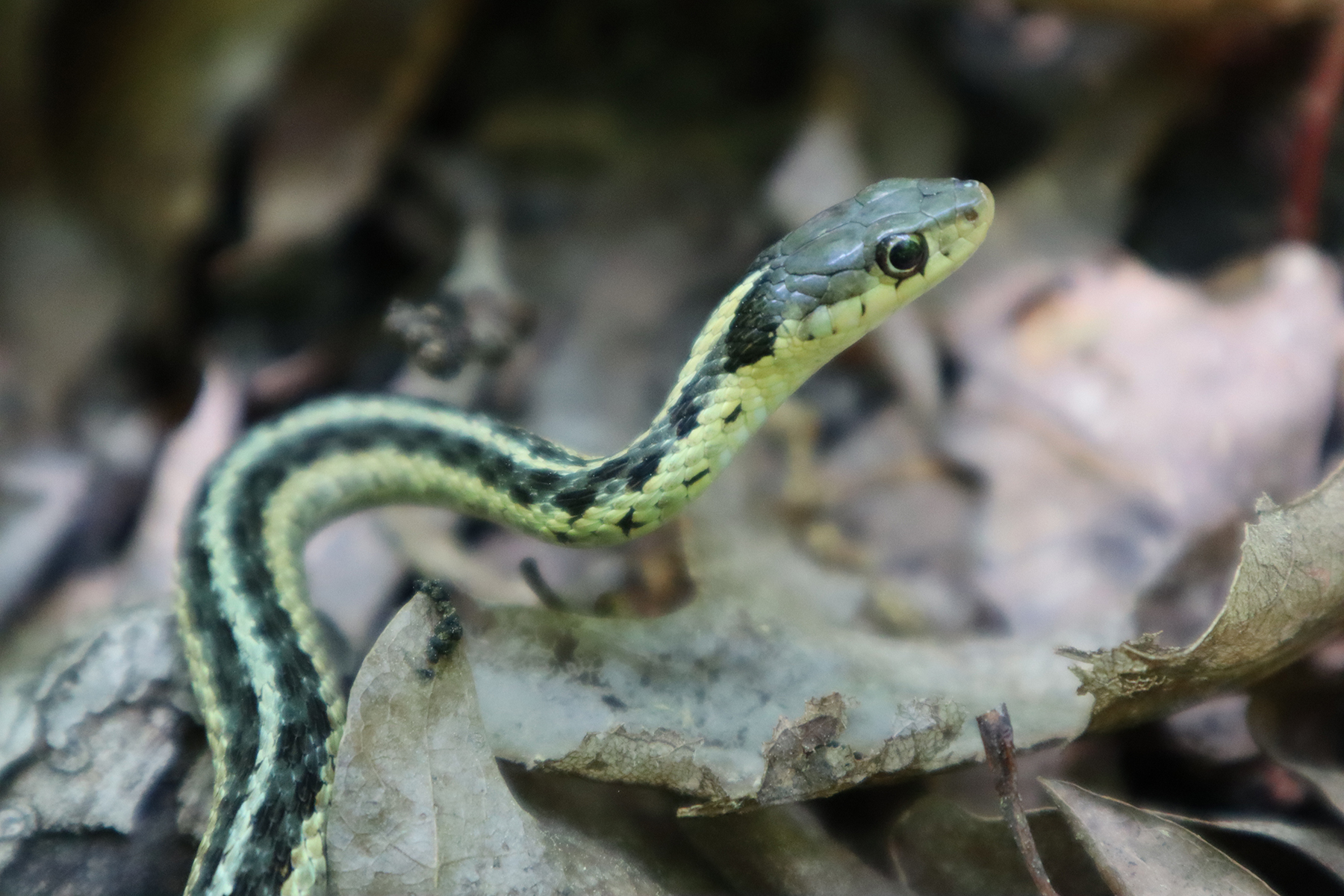 You never know what kind of plants and animals you'll find on a guided river tour! Pictured here is a common garter snake.
Our penultimate tour brought us back to land as participants toured several historic sites along the West Branch Ausable River. Led by writer, photographer, and landscape historian Stephen Longmire, this history walk shed light on 19th century dam construction and uses, and the connected industrialization that took place in the northern Adirondacks during that time. At the end of the site visits, attendees learned what goes into dam removals and how such projects lead to habitat connectivity, flood resilience, and healthy river systems.
We closed our season with a women's fly-fishing clinic led by expert anglers Rachel Finn and Erin McCabe. Participants learned about the basics of casting and netting fish and the ins and outs of stream entomology, fly selection, and fish biology. This was our first skill-based clinic and was a big hit. One participant summed it up perfectly: "I loved learning about fly fishing, the types of insects the fish are eating, how water temperatures effect the fish, and so much more. I've enjoyed all of your guided tours [over the years], and just when I thought they couldn't get better – here we are – this is by far my favorite of all!"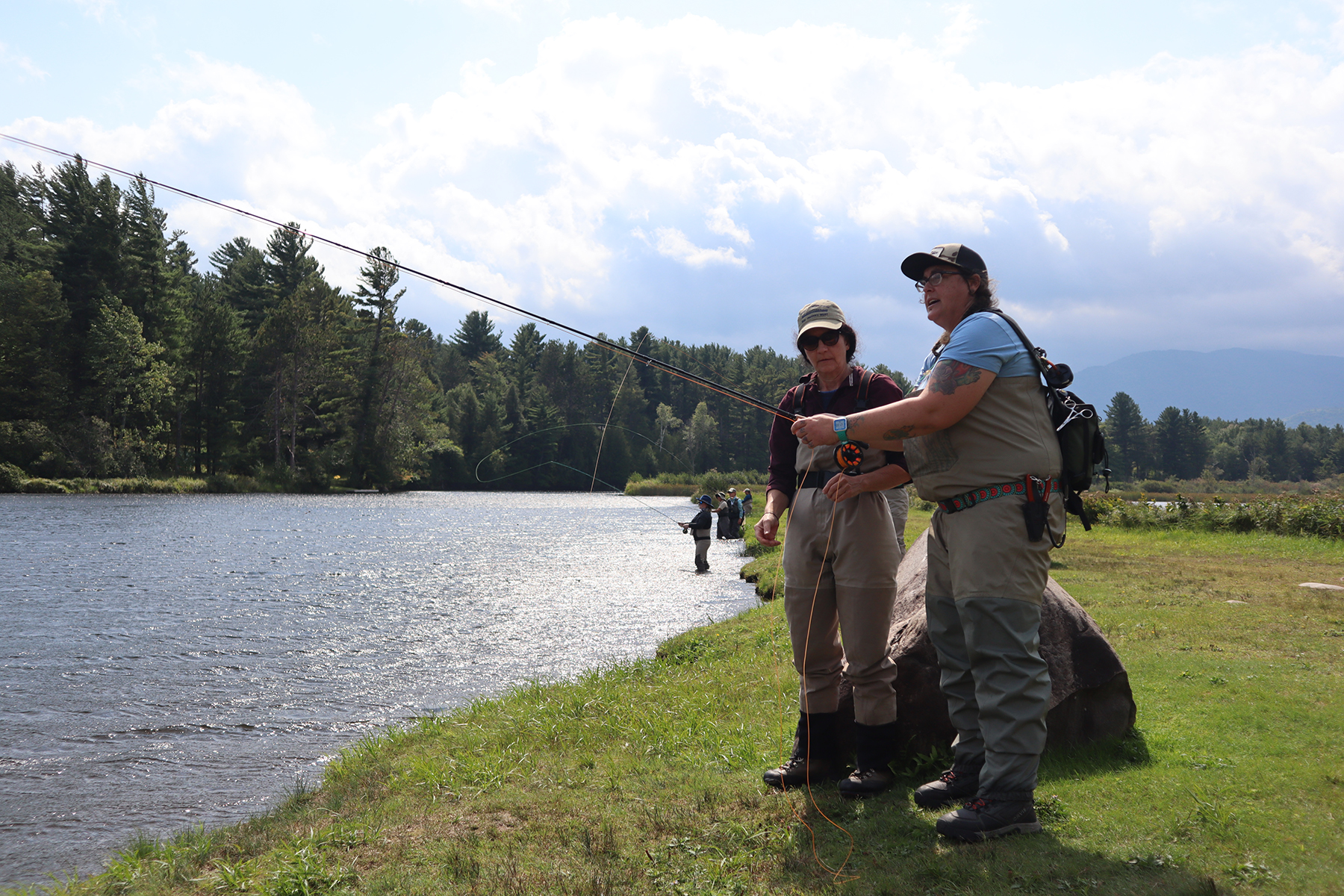 Learning to fly fish on the shore of Lake Everest with expert guides Rachel Finn and Erin McCabe.
We are so grateful for everyone who helped make these guided river tours possible. It's an honor to have such well respected experts lead them and create such meaningful experiences for everyone involved. A special thank you to the Lake Champlain Basin Program, NEIWPCC, and the United States Environmental Protection Agency for funding these tours. We look forward to next year's guided trips, so please stay tuned for more information by signing up for our e-newsletter below.
This project has been funded wholly or in part by the United States Environmental Protection Agency under assistance agreement (LC 00A00695 0) to NEIWPCC in partnership with the Lake Champlain Basin Program. Matching funds were provided by the Town of Wilmington, Adirondack Riverwalking, Cris Winter, Dr. Larry Master, Edward Kanze, and The Hungry Trout Fly Shop.
---
 Story written by Tyler Merriam, Donor Outreach Manager. 
Sign-up for our e-newsletter to get weekly updates on the latest stories from the Ausable River Association.